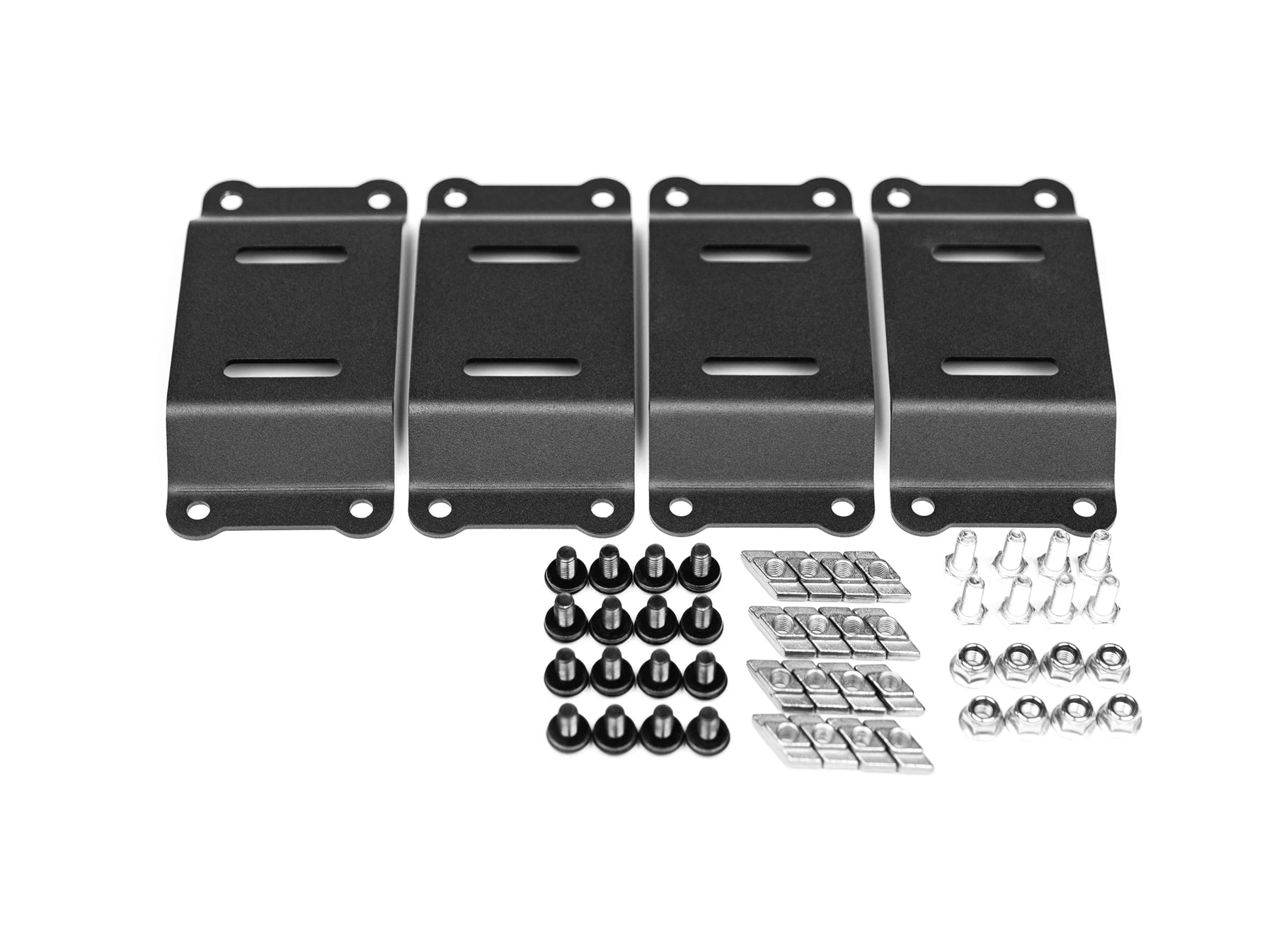 Roof Top Tent Mounting Brackets for ACS ROOF
Do you carry a roof top tent? These amazing creations let you sleep in comfort above the creepy crawlies and wildlife below! Mounting these 200+ pound behemoths, however, can be a chore. We have simplified this with our ACS ROOF RTT mounting brackets. The brackets attach to the ACS ROOF Platform Rack with included hardware. Once the bracket is mounted, the tent can be installed and removed with just a few screws.
This Leitner Rooftop Tent Bracket is specifically designed to WORK ONLY with the Leitner Designs ACS ROOF Platform Rack.
The Universal Bracket tested to be compatible with the following roof top tents:
23Zero
CVT
EEZI-AWN
Freespirt recreation
Front Runner
Ironman
Kakadu
ROAM Adventure
Roofnest
Roost
Smitty Built
Tentbox
Tepui
Tuffstuff
iKAMPER Specific Bracket Fits:
SKYCAMP
SKYCAMP 2.0
SKYCAMP 3.0
SKYCAMP MINI
X-COVER
 Specifications: Active Cargo System Truck Bed Rack Roof Top Tent Mounting Bracket
Dual-stage powdercoated steel
Designed to hold most roof top tents with an aluminum mounting rail
Simple T-slot installation
Grade 8.8 zinc-plated fasteners
Weight 2 lbs.
Designed, engineered and manufactured in the USA