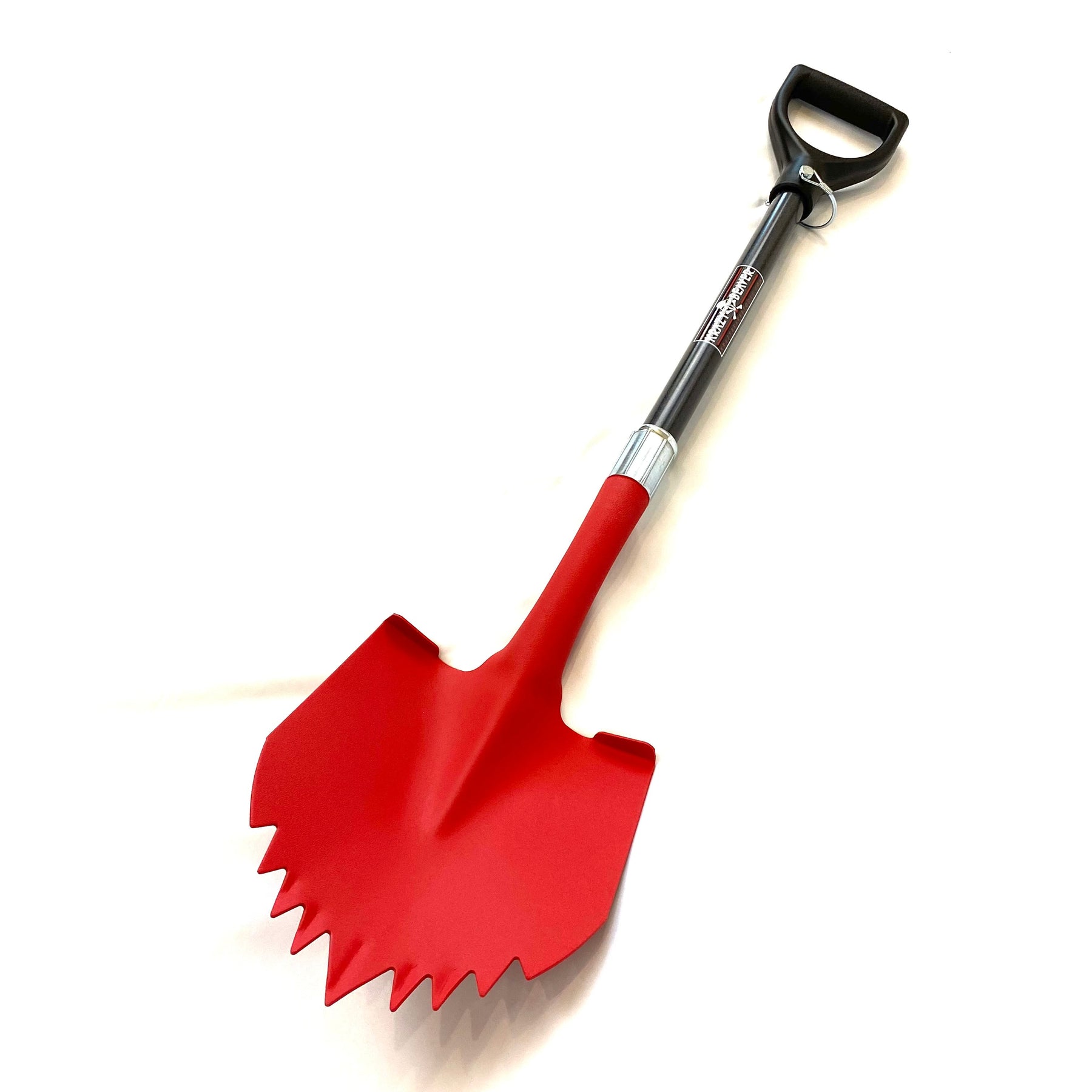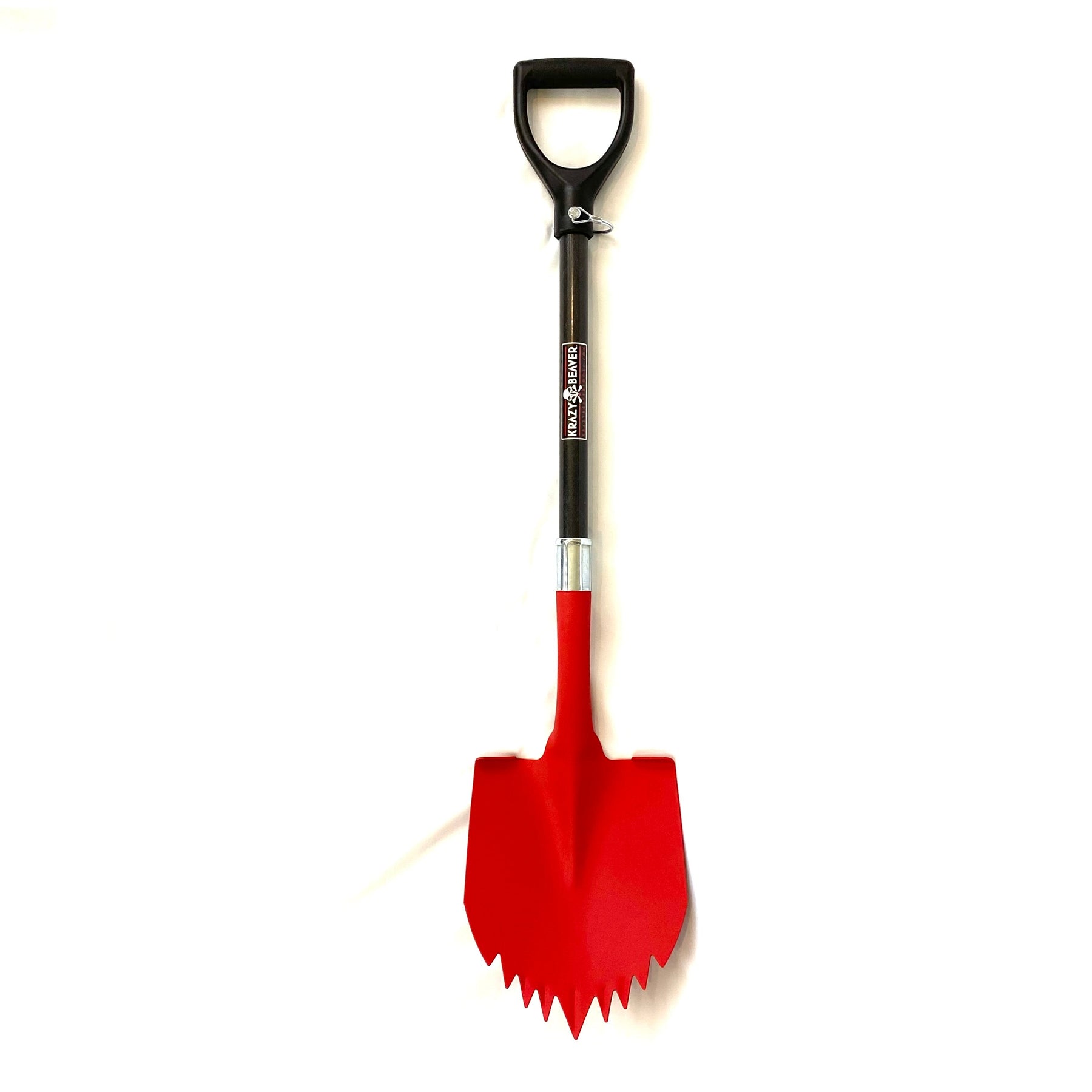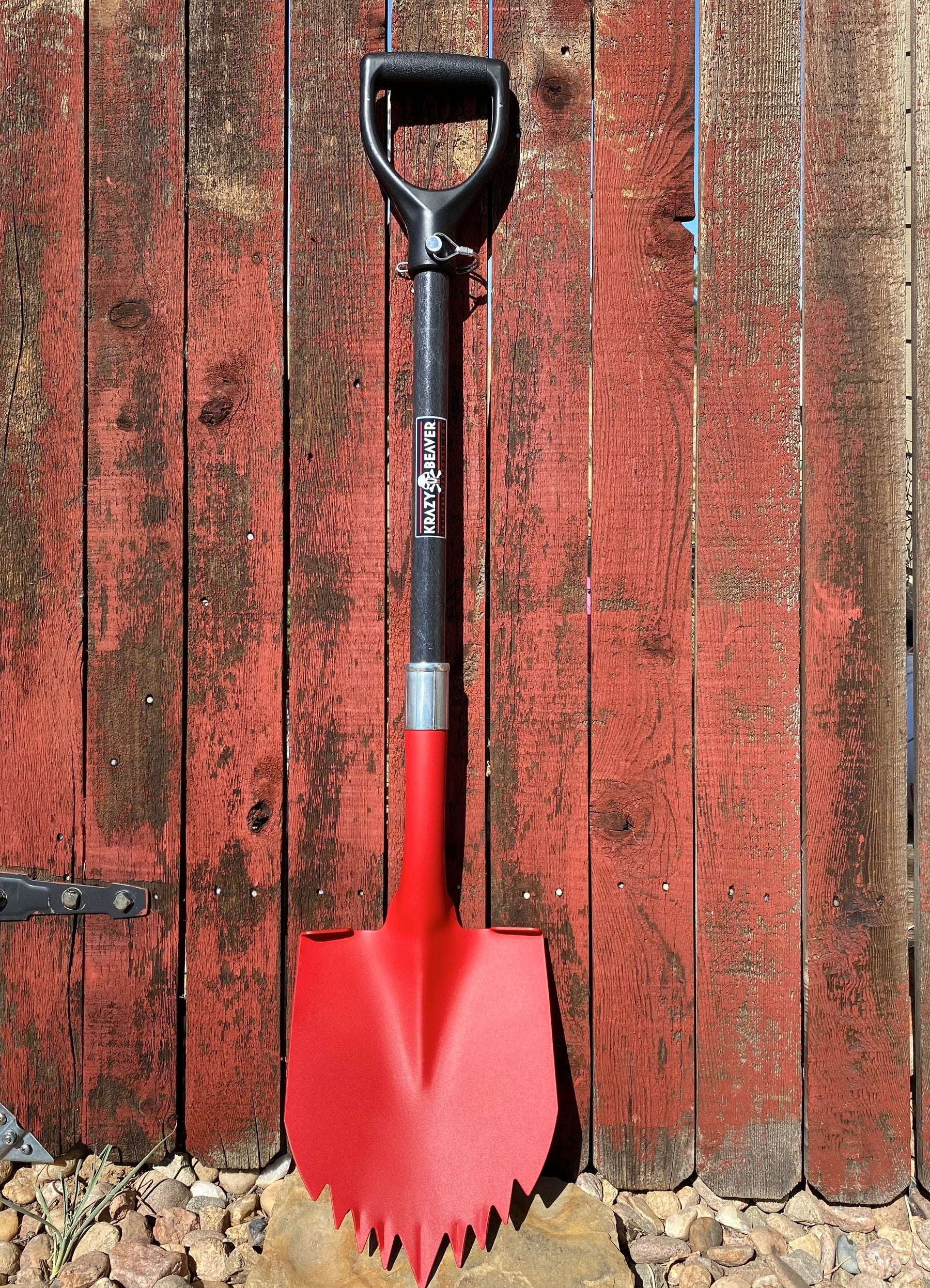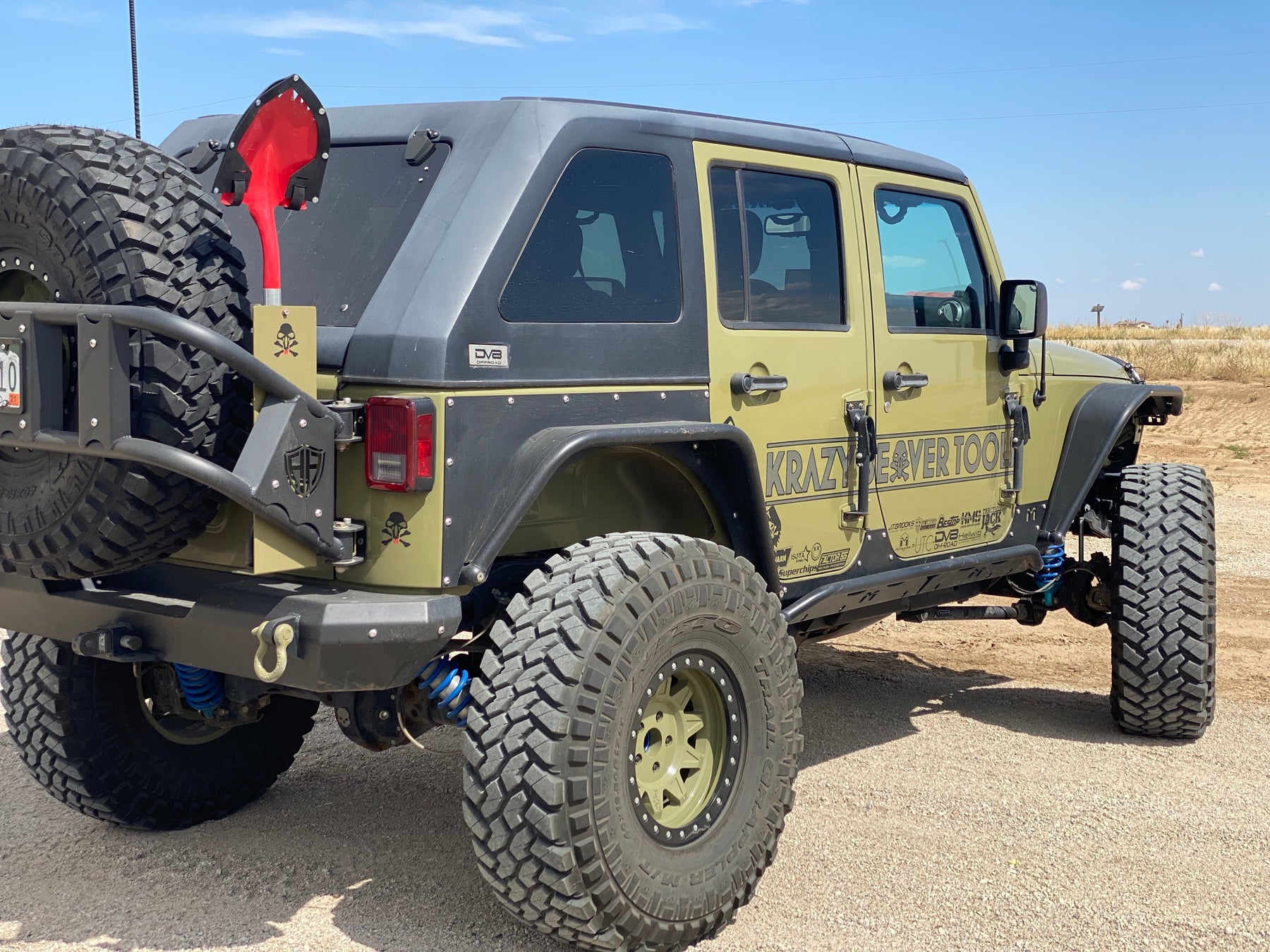 Krazy Beaver Shovel (Textured Red Head / Black Handle 45636)
KRAZY BEAVER™ 
     The "Krazy Beaver Shovel" is Made in the USA!  
Measures 40 inches Total length.  Excellent for Camping, Hunting and Off-Road use.

 
The Head:  
Powder coating used is Cardinal textured red.  The great thing about this color is aerosol paint can be ordered to match the color in the event the shovel is used and the powder is scraped off.  (Paint cans to be offered soon through Krazy Beaver Tools).
Manufactured using Heavy Duty 13 gauge heat treated tempered steel.  

Twice as thick as  a normal residential shovel.

Reinforced teeth to prevent bending and breaking.
Powder coated both inside and out from the head to handle area to prevent rust.    
The "Krazy Beaver Super Shovel" can be used for regular digging and in extreme situations can be used to assist in penetrating Ice and Clay.  The "Krazy Beaver Super Shovel" is only available in red at this time.
Measures 11 1/2" Height X 8 1/2 wide.
The Handle:  
Made of lightweight but extremely strong fiberglass  
Handle is a dark grey/black color. (Graphite in color)
The head to handle connection has a permanently mounted solid 12" fiberglass reinforcing core to withstand breakage during the most extreme circumstances.  
At the end of the handle under the "D-Grip", there is a hollow section that can be used for storage of emergency items such as matches, flint, hooks, fishing line, batteries, etc…
The D-Grip:
Made of solid Polymer.  
There is no soft rubber on these grips.  The reason for the use of the solid Polymer is because soft rubber overtime begins to break down and becomes sticky.  
The Lock Pins:
     These Tab Lock Pins are awesome!  Unlike regular PTO or quick release pins, you can actually use gloves.  The "Tab" makes it easy to attach or remove from the shovel.  In addition to being easy to use, these pins are easy to find when accidentally dropped in the sand or mud, unlike a two piece pin that has a separate pin and wire.
Warning:  This product can expose you styrene, which is known to the state of California to cause cancer.  For more information go to www.P65warning.ca.gov.