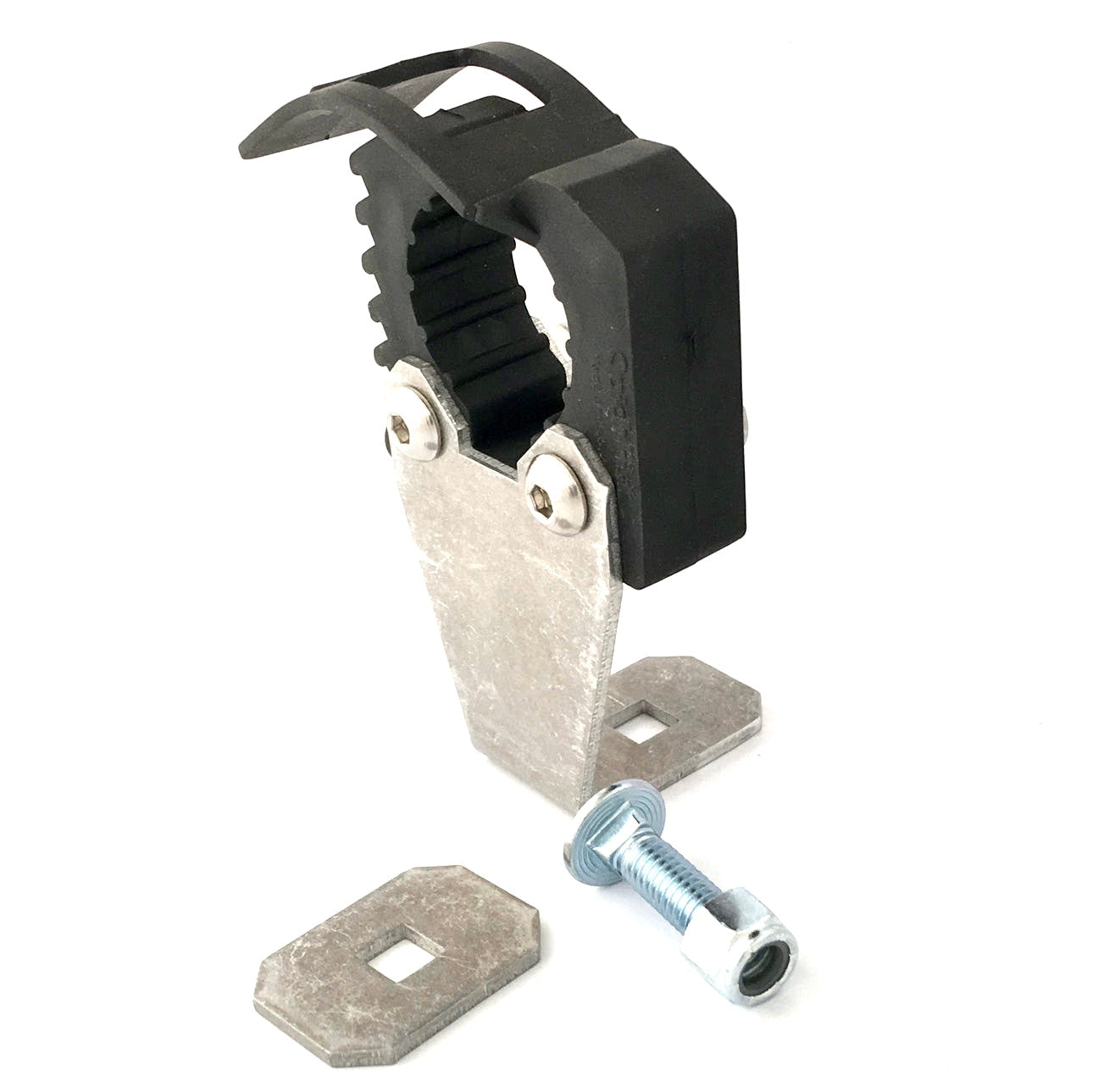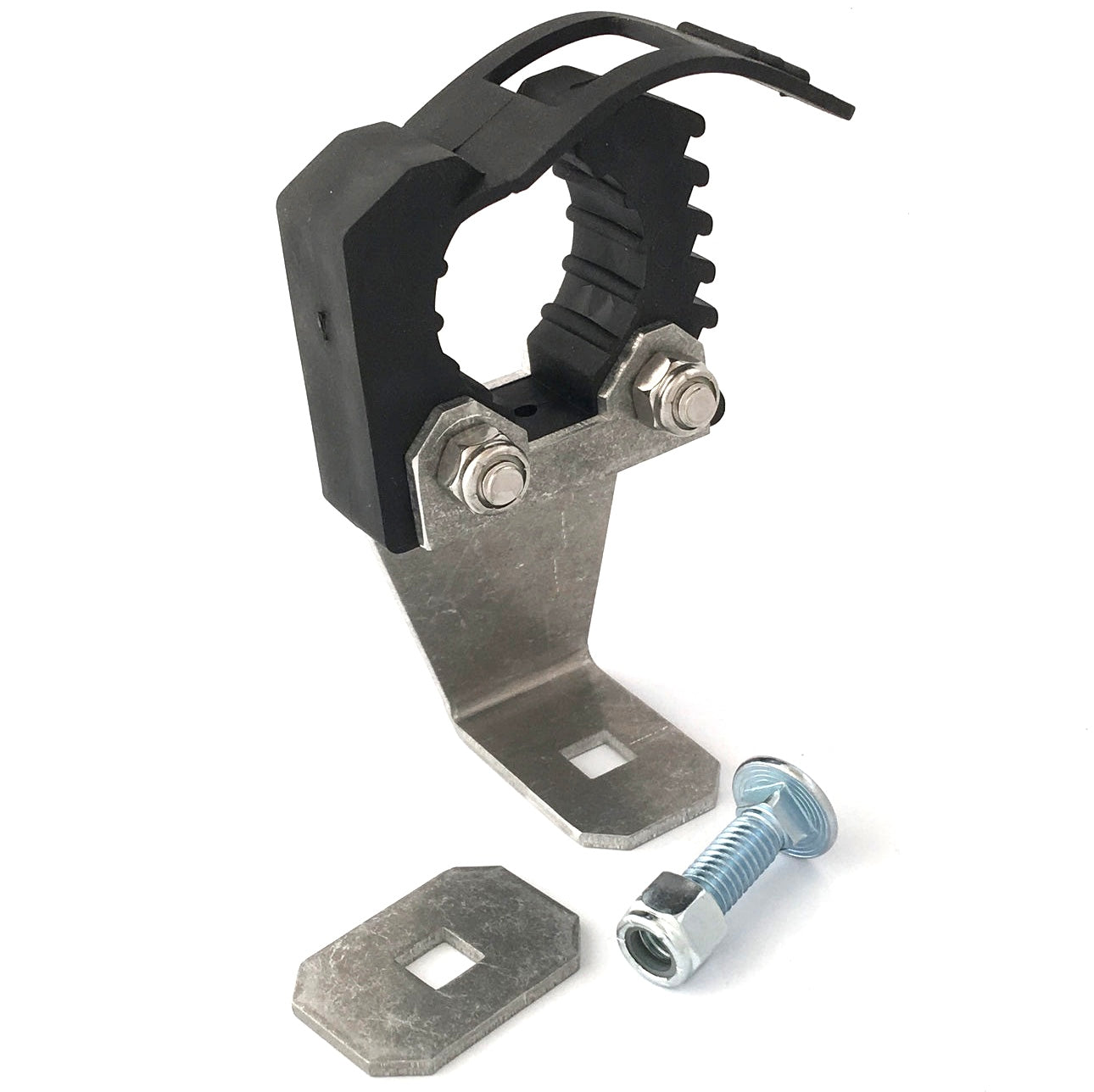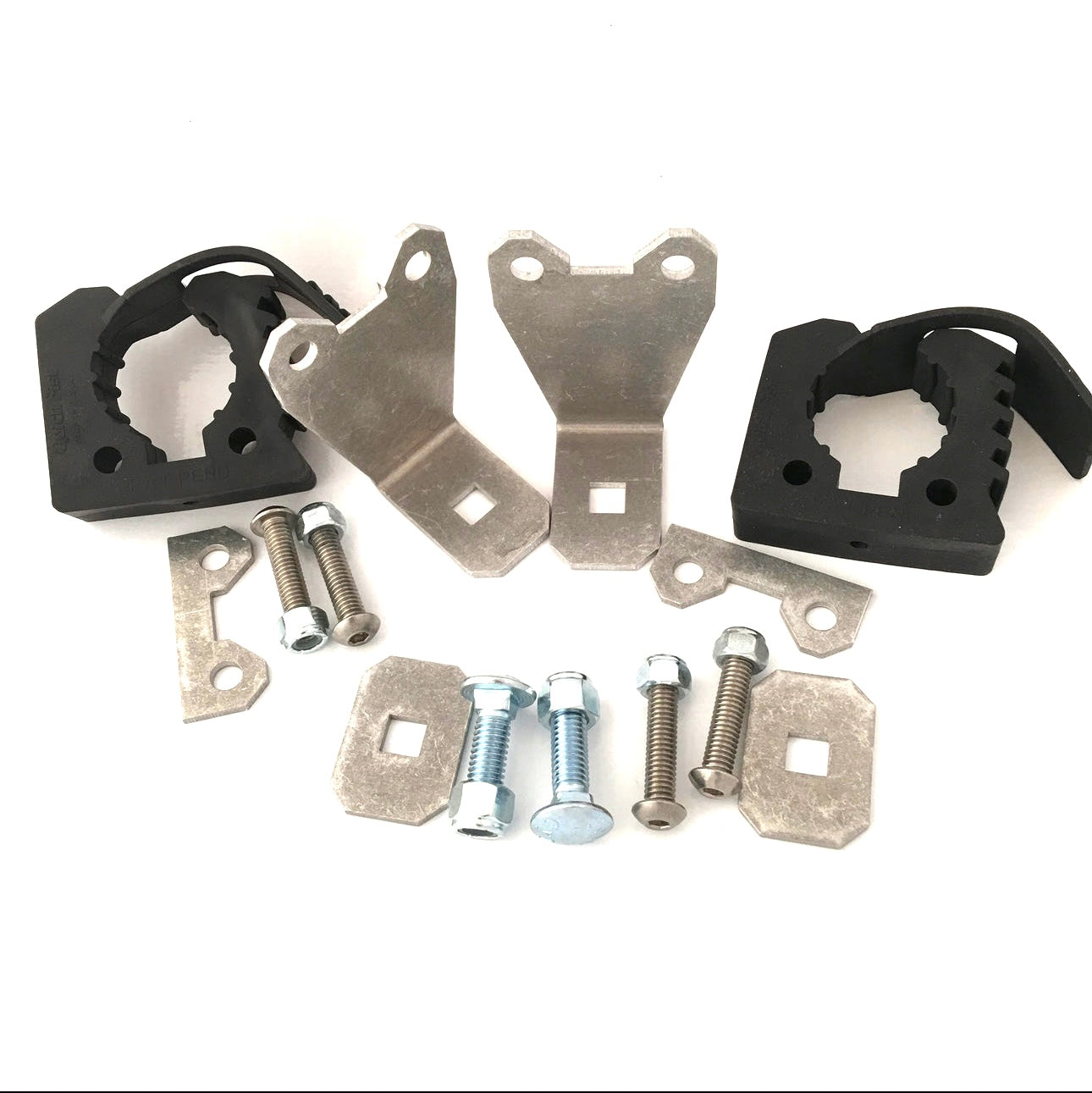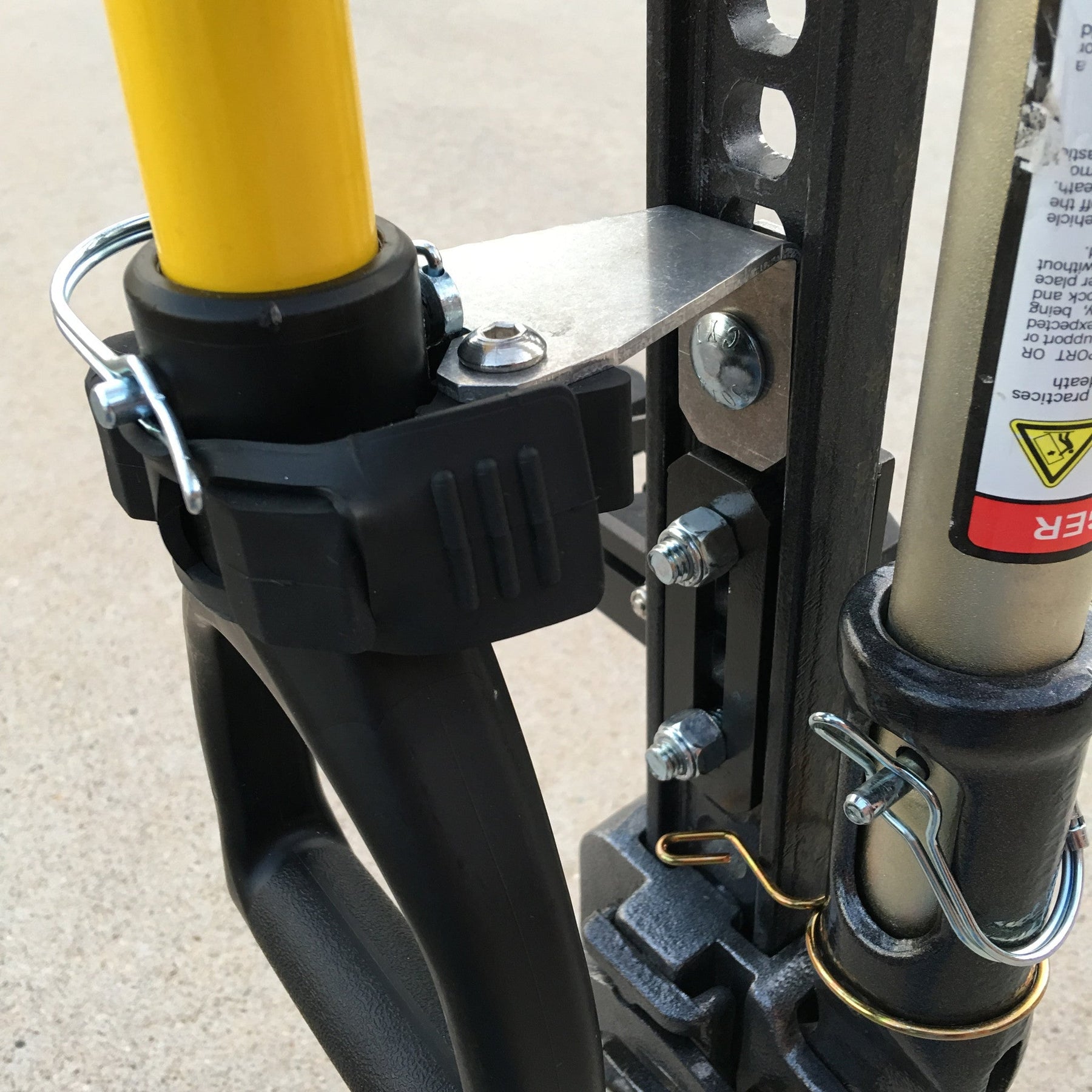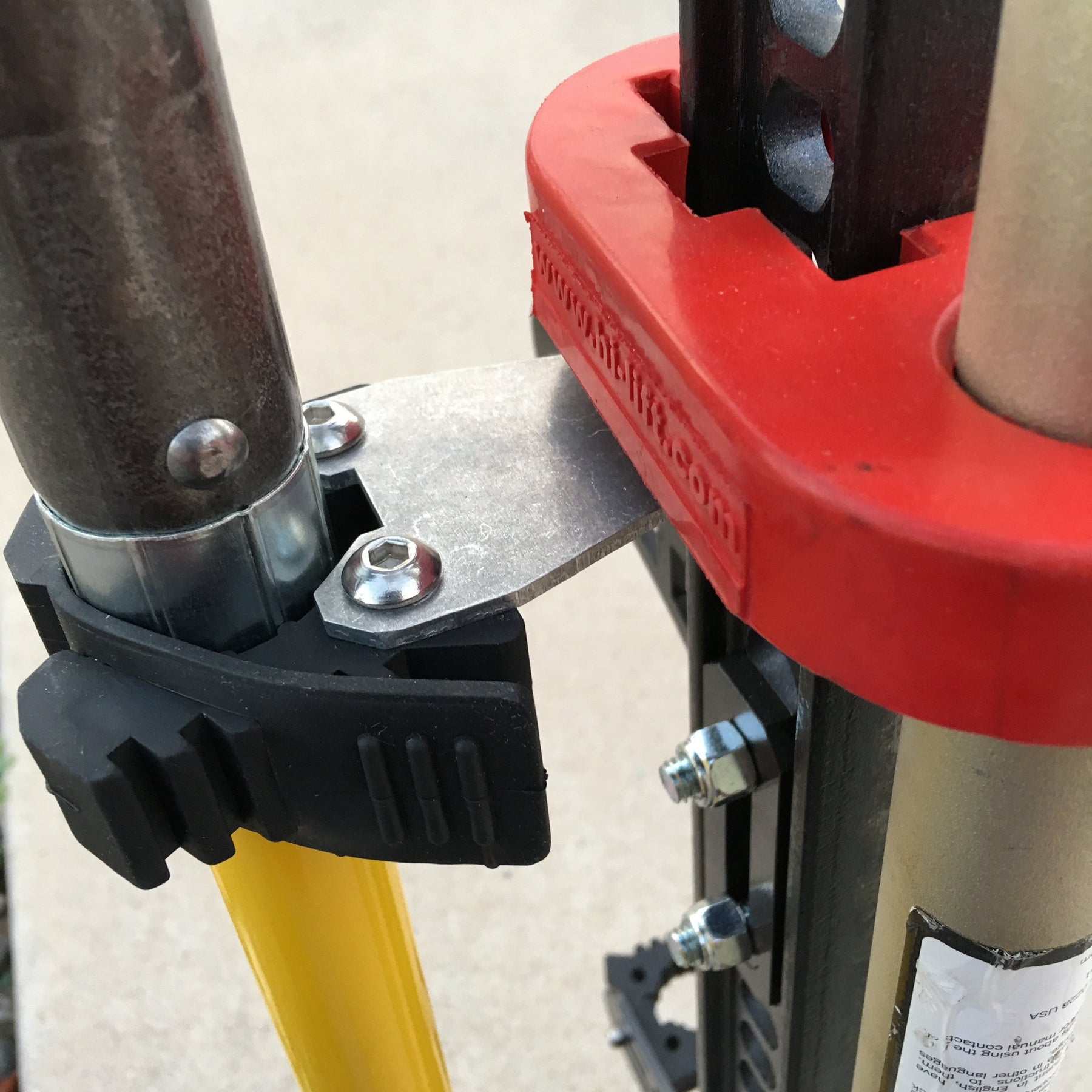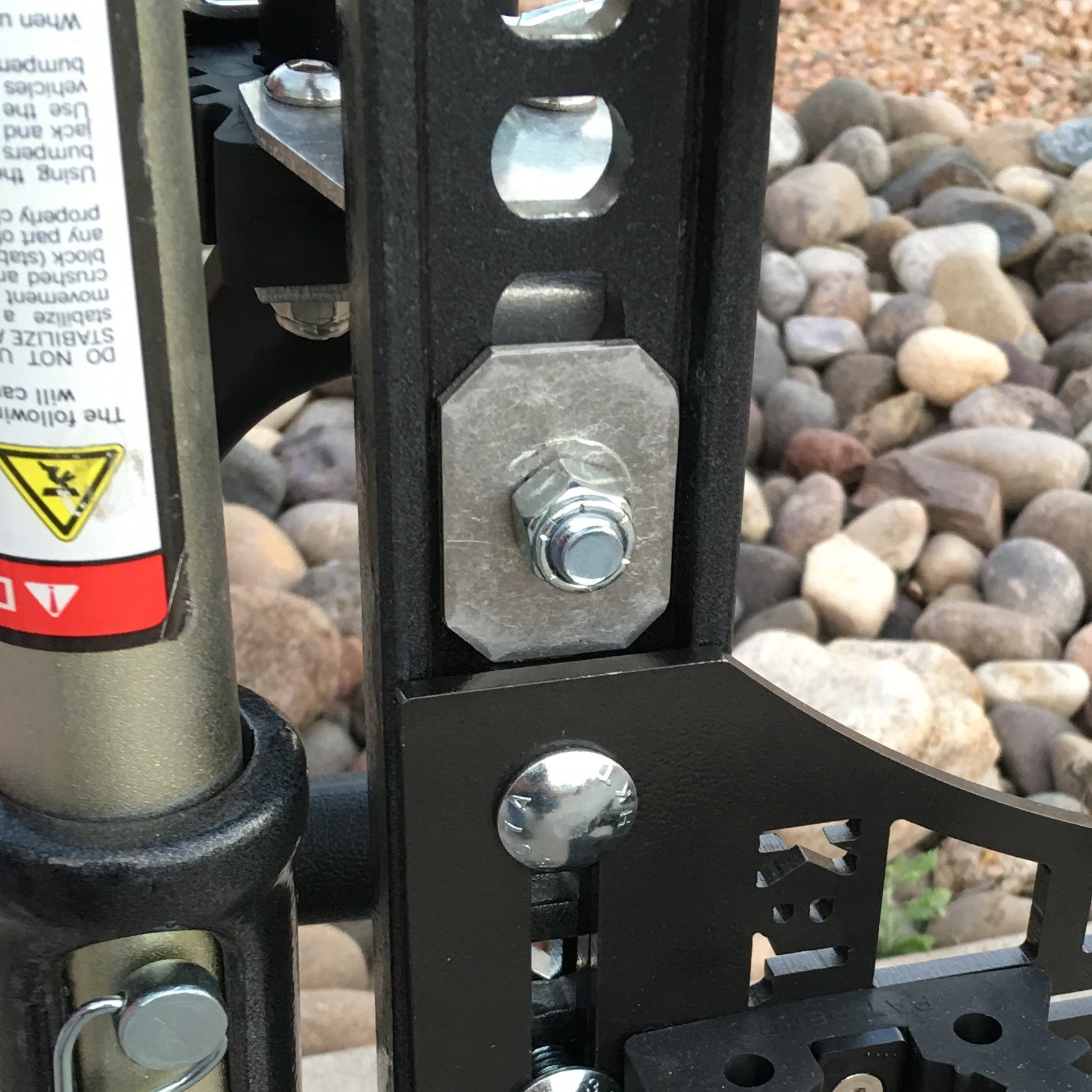 KBT Aluminum Mount Set (2 15/16" Stand-Off) KBT102
Mounts need to allow for proper standoff when locating shovels or axes to flat surfaces. The mounts are made of USA aluminum and are 1/8 thick.  The bolts used are stainless steel and zinc galvanized.  The mounting location to the closest part of the handle measures 2 15/16.  We call this "Stand-off".  Ships Free!
Description-
Light weight (1/8 inch USA Aluminum).
Will not rust.
Will mount to the channels of most Lift Jack/Farm Jacks such as the brand "HiLift".
Mounts easily to flat surfaces such as a drawer in an Overlanding trailer.
The mounting surface has a square opening for a 3/8 carriage bolt.
Quickfist mounts are utilized and secured the best way possible.
Bracket prevents the Quickfist mount from twisting or rotating under weight.
Kit includes 2x Aluminum brackets with 2x aluminum back washer, 2x rubber Quickfist mounts, 2x 5/16 bolts with nylon lock nuts, 2x 3/8 carriage bolts with nylon lock nuts. 
Not recommended for the hood!  Causes the shovel to sit to high and may obstruct the drivers view.