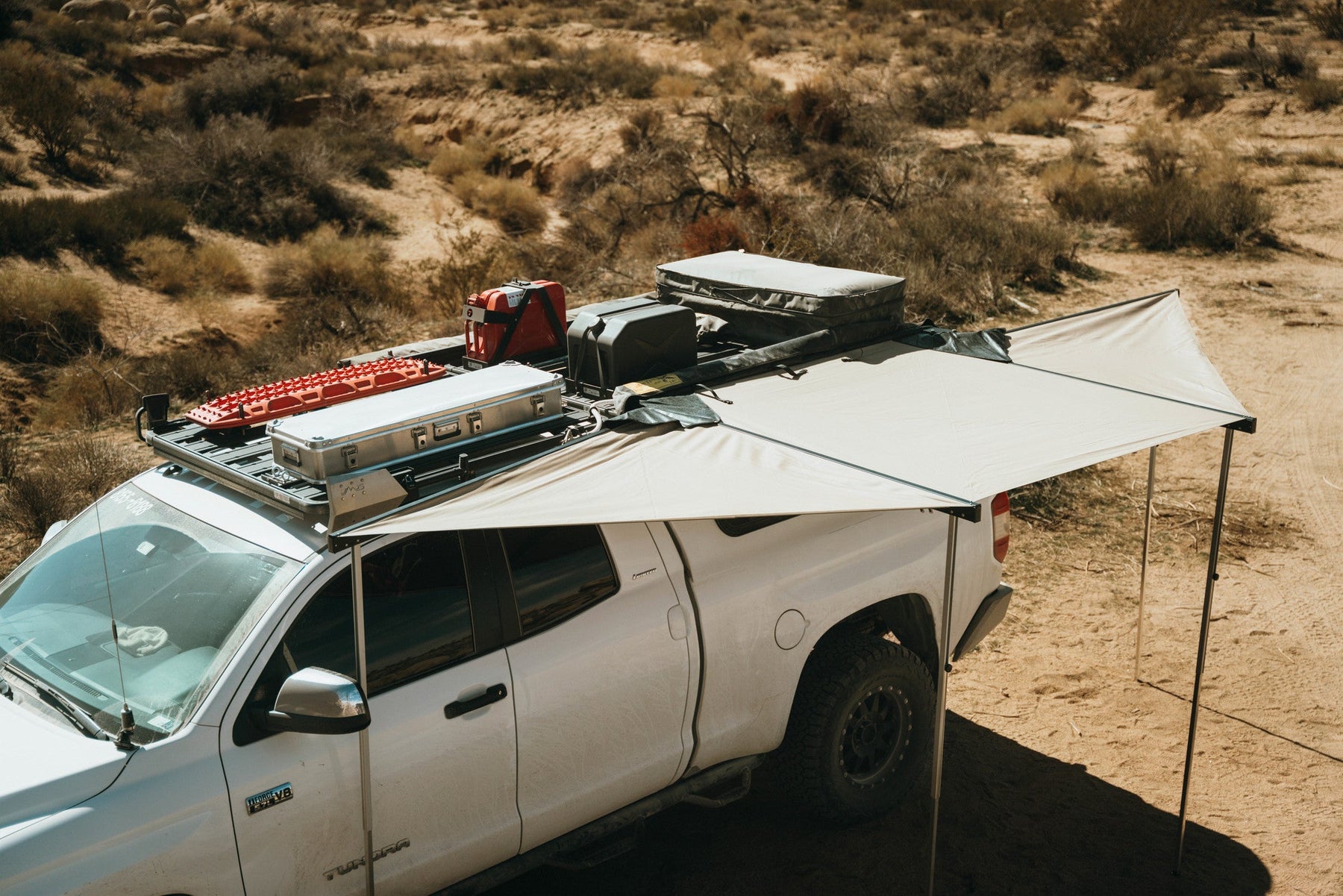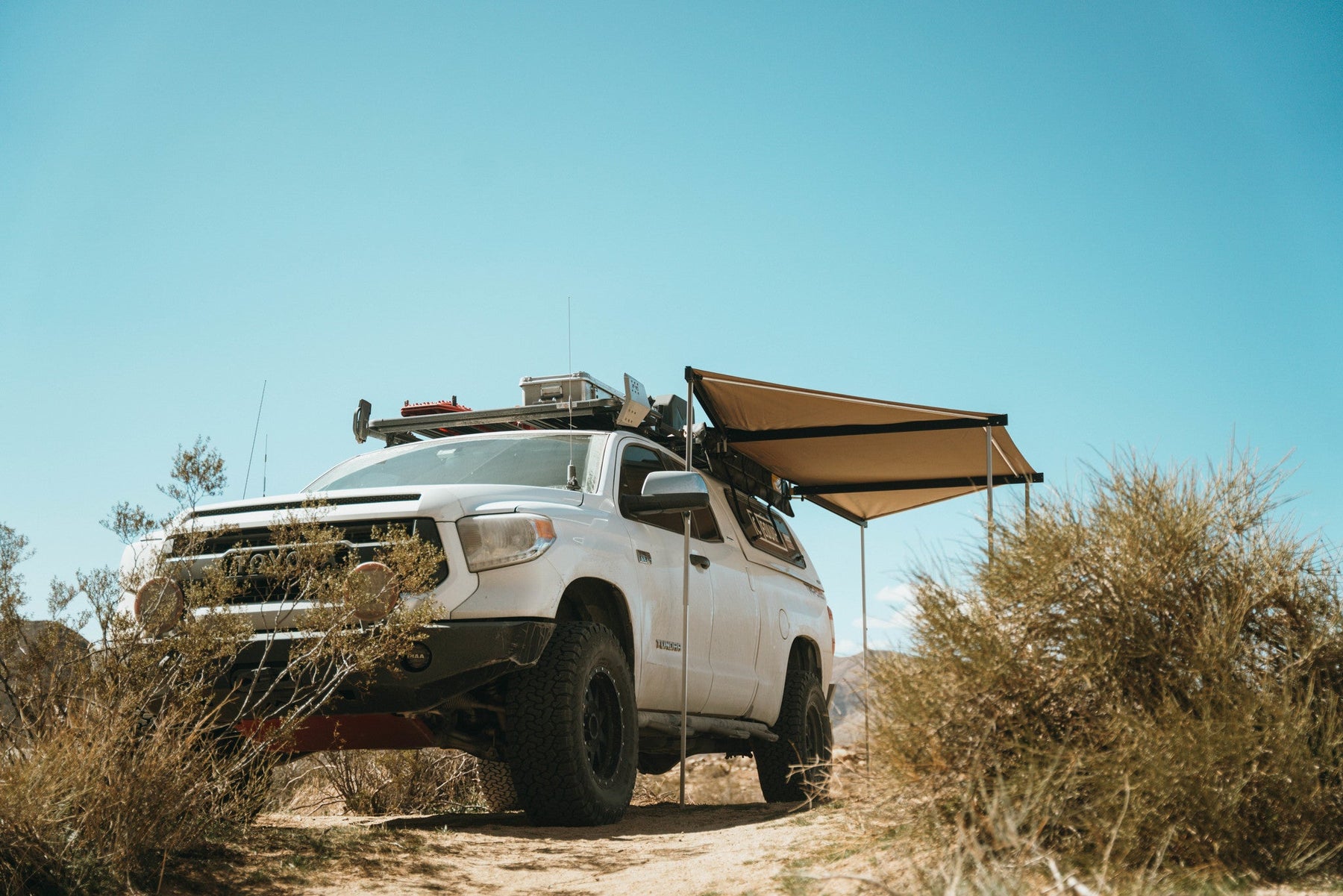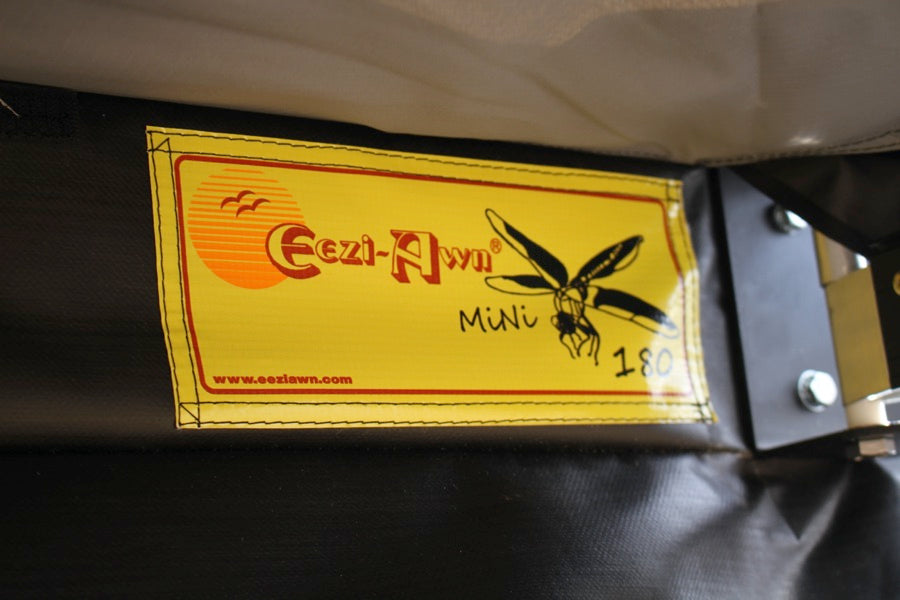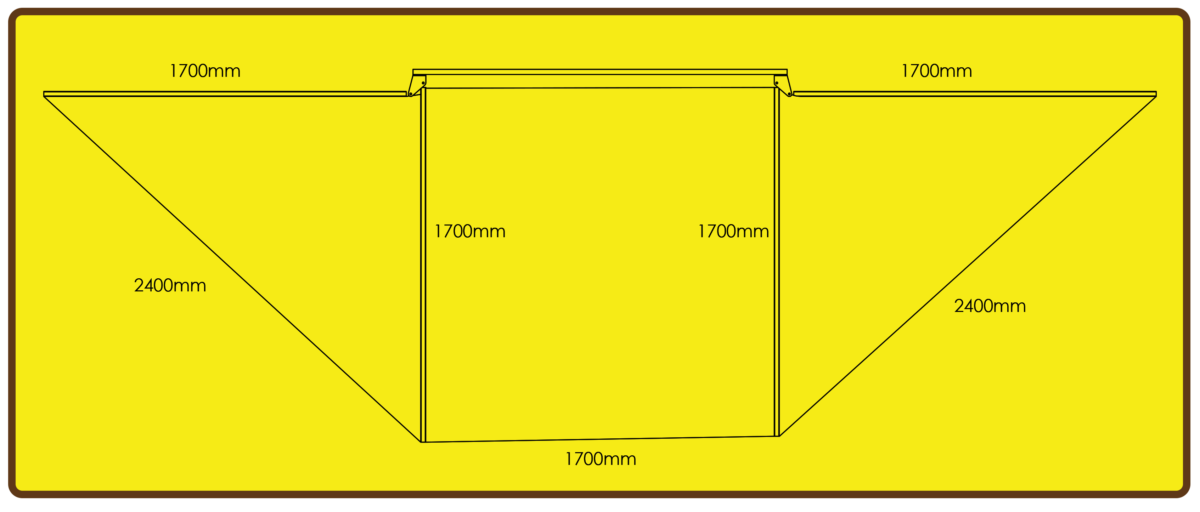 Dragonfly Mini 180 Awning
The Eezi-Awn Dragonfly 180 Awning is a lightweight, easy-to-use rollup bag awning that provides 180-degrees of protection from the elements. The awning can be setup in less than a minute thanks to the self-contained aluminum framework that easily rolls out and locks into position with a simple twist; reversing these steps makes for a takedown of equal time! It provides 60 sq. ft. of shade.

The Dragonfly 180 Awning shares the same construction as their Bat 270 and Manta 270 Awnings, featuring a waterproof 260-gram ripstop canvas panel, fully adjustable legs (compatible with stakes) to any terrain or height up to 92" (2300mm), and a UV-resistant PVC cover made from the same material used on pickup tonneau covers.  Best of all, it's made in Eezi-Awn's Johannesburg South Africa facility, the same facility as their famous Series 3 and XKLUSIV roof top tents. It's guaranteed quality that you can rely on!
If you're looking for the same design but with more coverage, checkout the full size Dragonfly 180 Awning!
Installation
The Eezi-Awn Dragonfly 180 Awning is designed to easily mount to a vertical surface. The C-Channel mounts needed for this compatibility are included in your purchase. Eezi-Awn has also developed mounts to attach this awning to their K9 Roof Racks and Load Bar Systems. Specific mounting requirements may vary between vehicles and with other racks. 
Dimensions
Dragonfly

Open : (1) Rectangular Main Panel Measuring 83" x 86" (2100mm x 2200mm) + (2) Triangular Panels Measuring 117" x 83" x 83" (2970mm x 2100mm x 2100mm)
Closed : 97" L x 7" W x 8" H | 2465mm L x 150mm W x 200mm H
Mounting Extrusion : 90" L x 5" H | 2285mm L x 125mm H

Leg Height (Fully Extended) : 92" H | 2330mm H

Dragonfly Mini

Open : (1) Rectangular Main Panel Measuring 67" x 67" (1700mm x 1700mm) + (2) Triangular Panels Measuring 95" x 67" x 67" (2400mm x 1700mm x 1700mm)
Closed : 78" L x 7" W x 8" H | 1980mm L x 150mm W x 200mm H
Mounting Extrusion: 71" L x 5" H | 1800mm L x 125mm H<
Leg Height (Fully Extended) : 92" H | 2330mm H

Weight
Dragonfly: 55 lbs | 25 kg

Dragonfly Mini: 45 lbs | 21 kg

Material
Awning : 260 gram Waterproof Resistant Canvas
Cover : UV-Resistant PVC