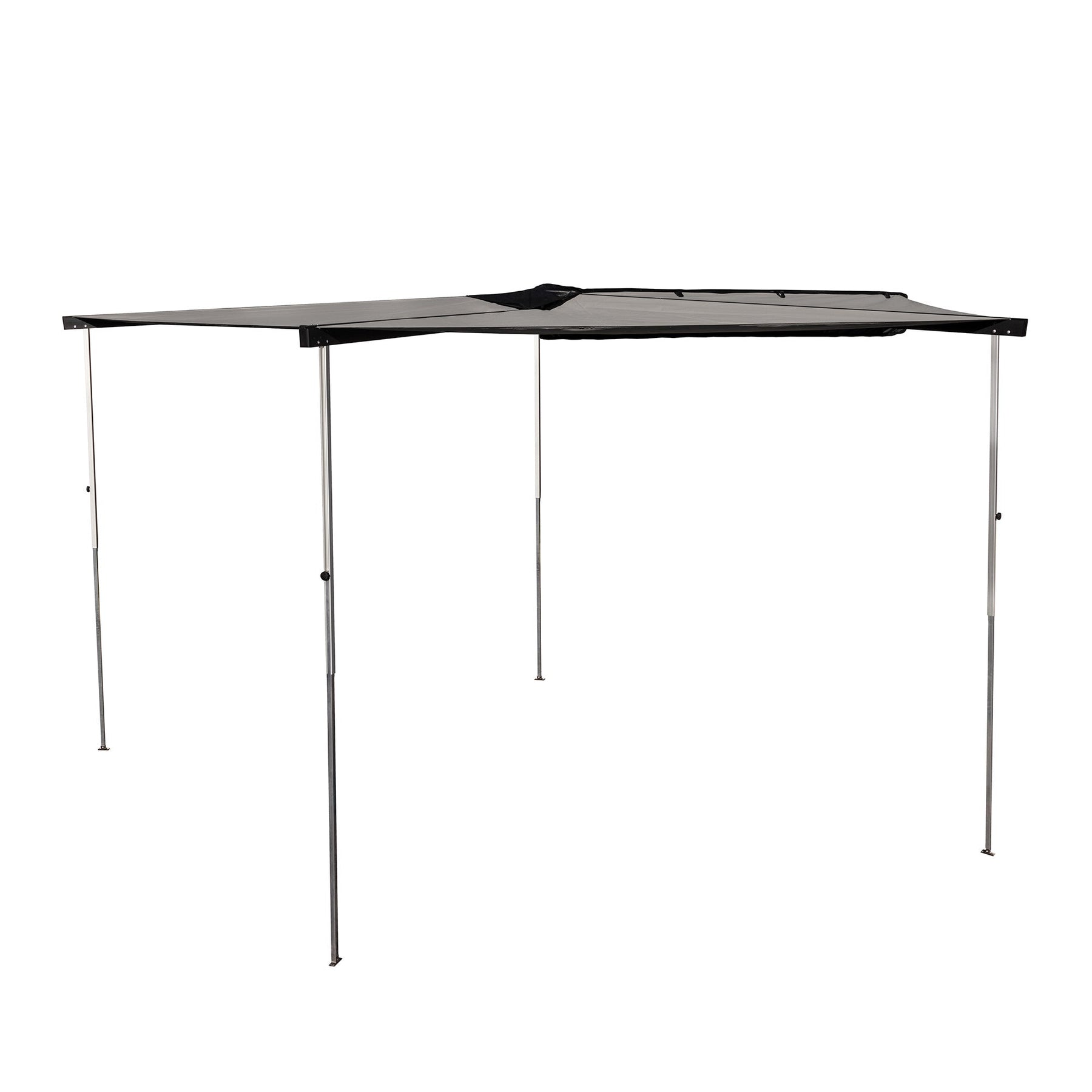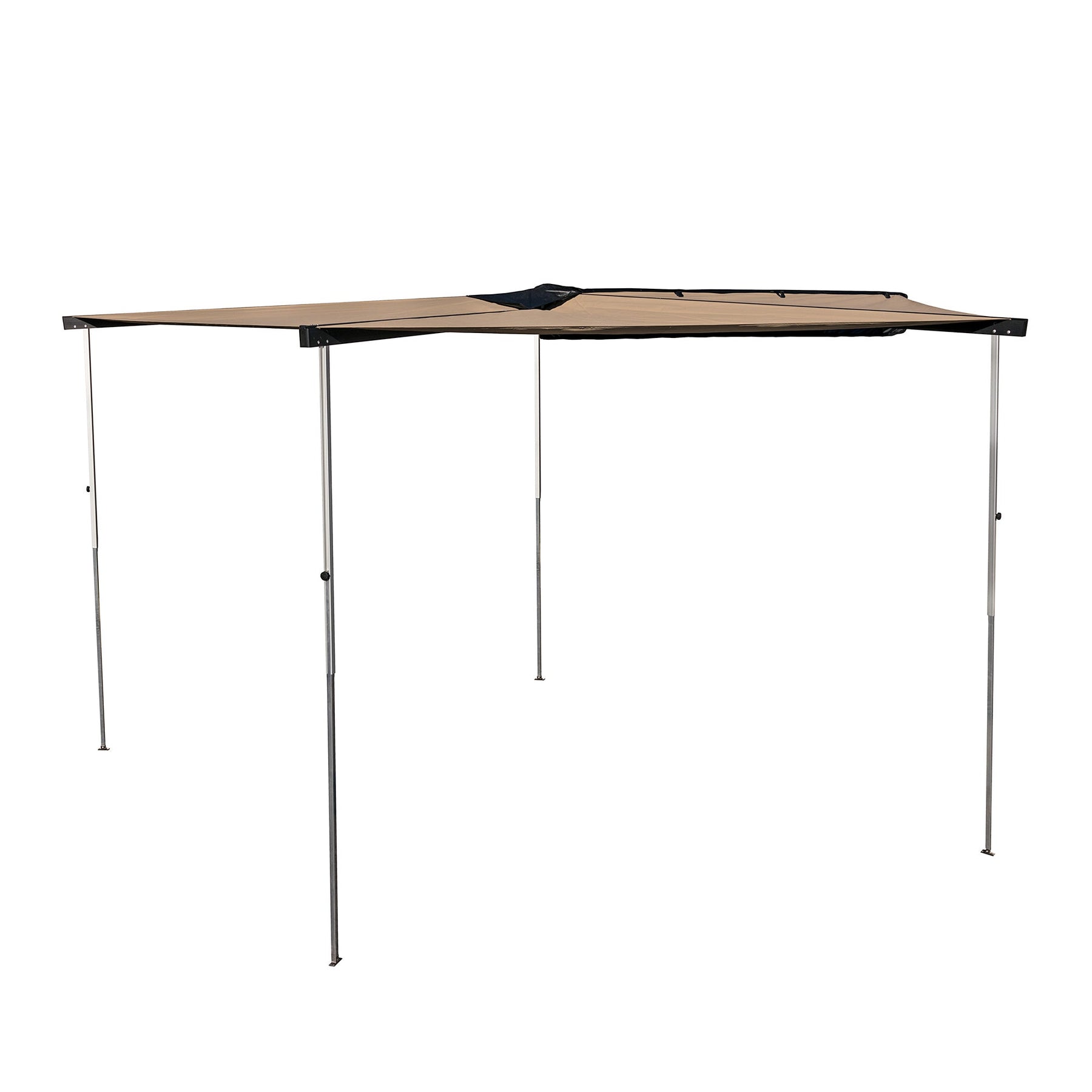 Bat 270 Awning
The Eezi-Awn Bat 270 Awning an innovative design that can be deployed by one person in less than a minute, creating 270-degrees of free standing coverage around your vehicle. This version provides more than 80 sq. ft. of shade.
The Bat 270 features a full-aluminum frame construction with 260-gram waterproof ripstop canvas panels, integrated height-adjustable legs, and a UV-resistant PVC cover. Best of all, its made in Eezi-Awn's Johannesburg South Africa facility, the same facility as their famous Series 3 and XKLUSIV roof top tents. It's guaranteed quality that you can rely on!
Installation
The Eezi-Awn Bat 270 Awning is designed to easily mount to the side of your K9 Roof Rack. Get a basic idea of which mounts and/or brackets you may need by checking out our resources. 
• Waterproof Ripstop Canvas Awning with UV-Resistant PVC Cover
• Lightweight Anodized Aluminum Framework
• Assemble in Under One Minute
• Freestanding Awning
• Lightweight Construction
• Over 80 Sq. Ft. of Coverage
• Mounts Easily to Most Roof Racks on Either Passenger or Driver Side

Dimensions
Open : (4) Triangular Panels Measuring 95" x 82" x 82" | 2400mm x 2100mm x 2100mm
Closed : 95" L x 4" W x 5.25" H | 2400mm L x 100mm W x 135mm
Mounting Extrusion : 95" x 4" | 2400mm x 100mm W
Leg Height (Fully Extended) : 92" H | 2300mm H

Weight
46 lbs | 21 kg

Material
Awning : 260 gram Waterproof Resistant Canvas
Cover : UV-Resistant PVC

Color
Awning : Beige
Bag : Black