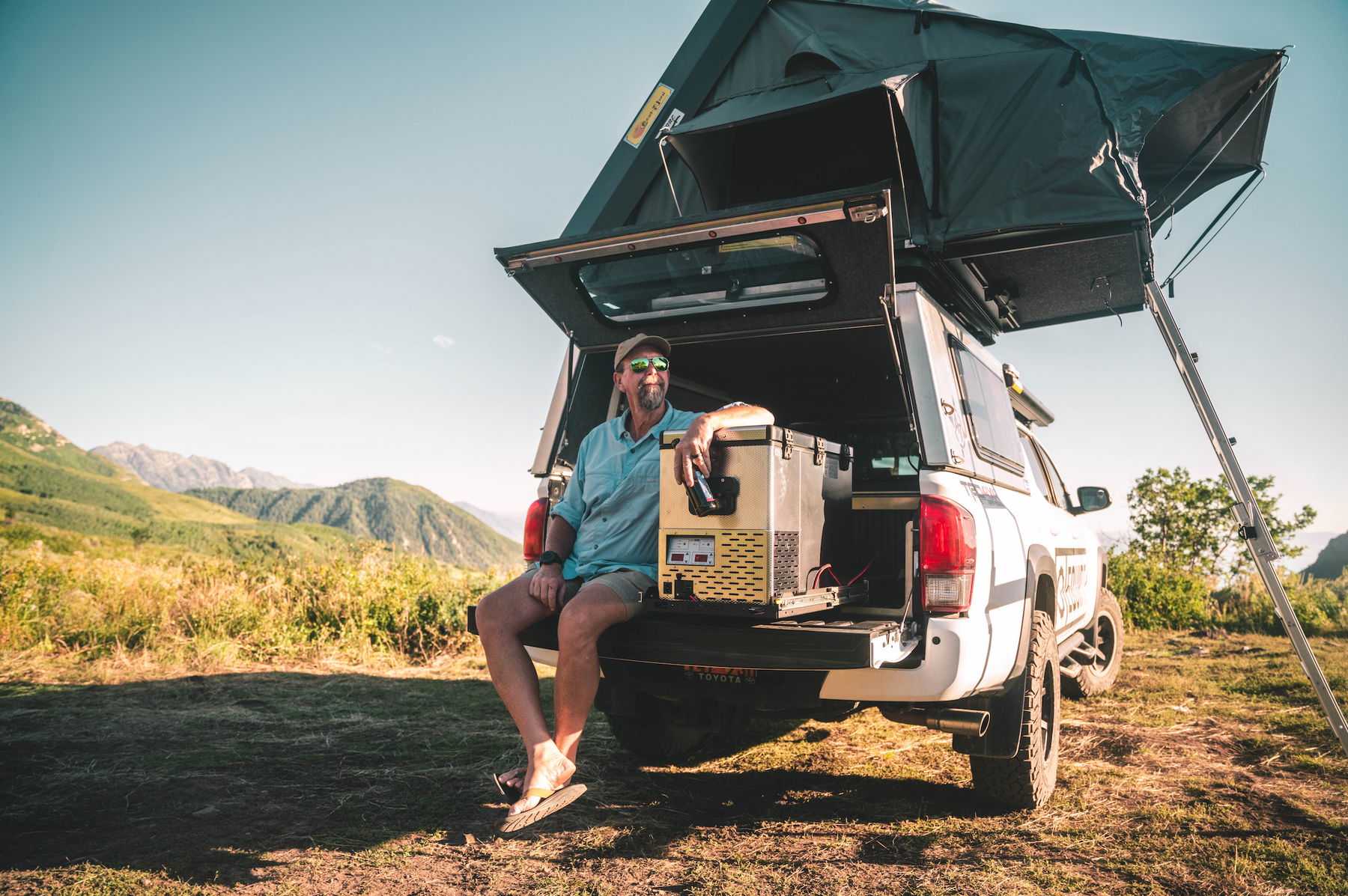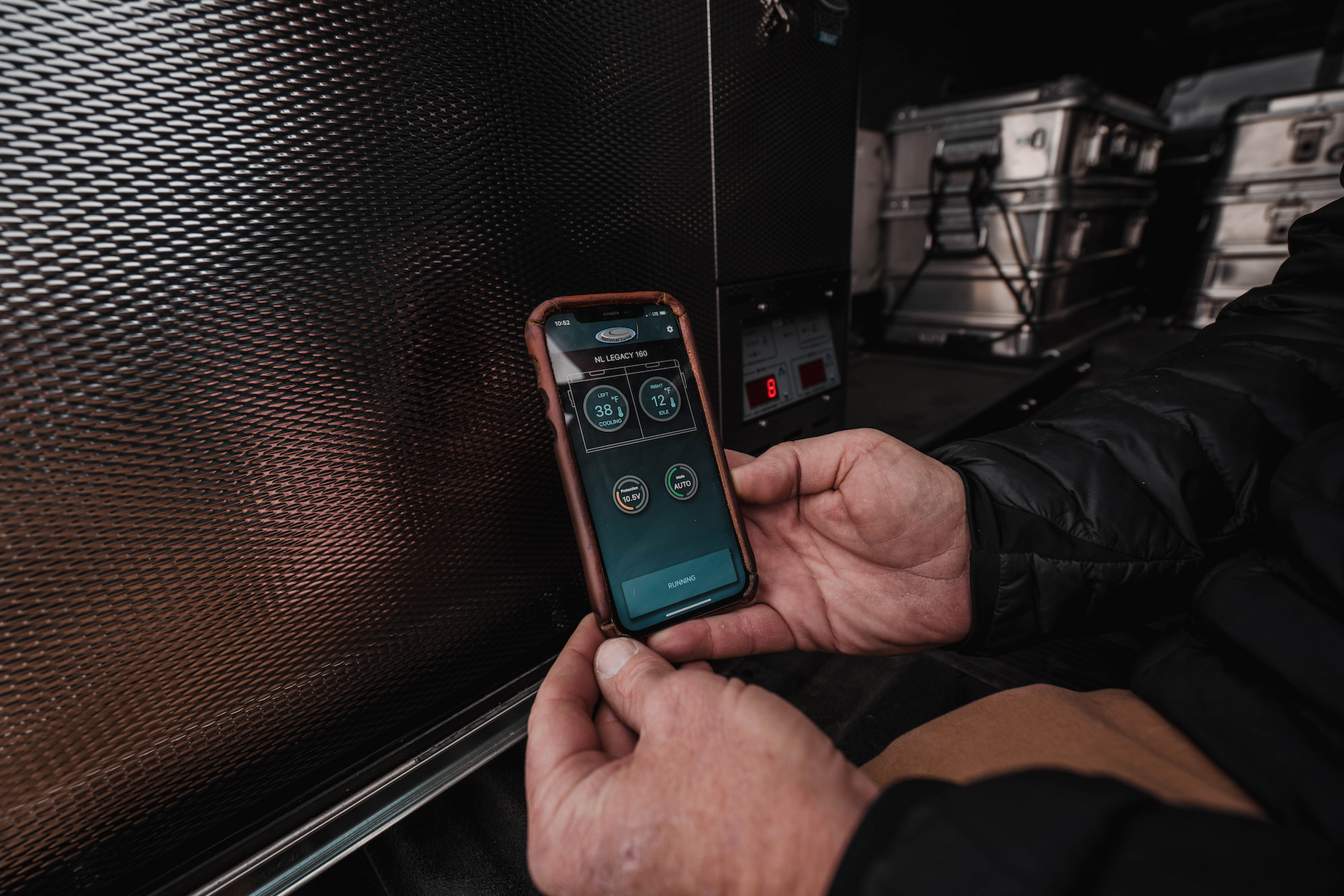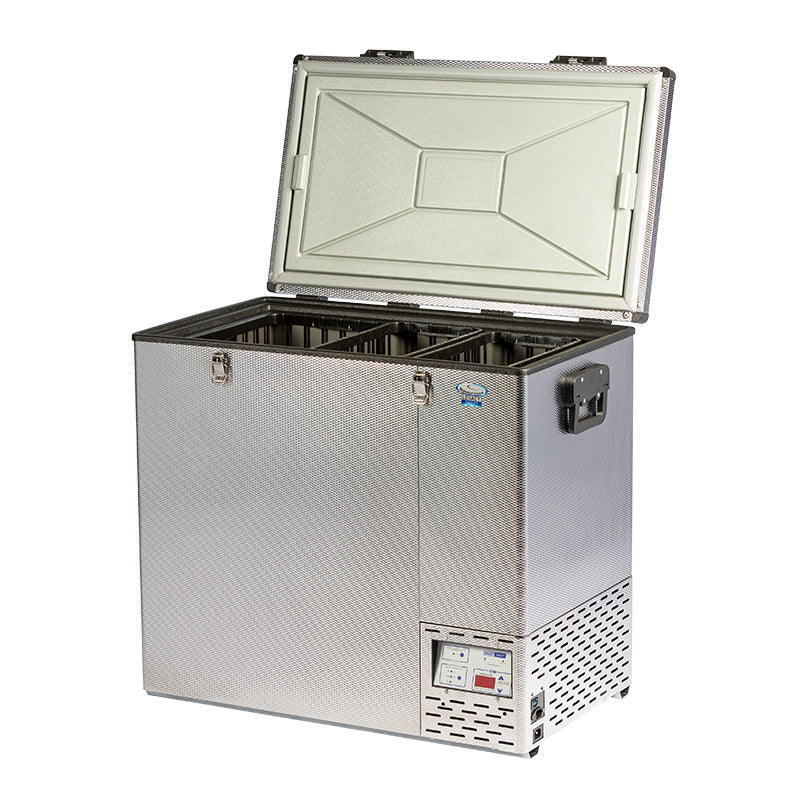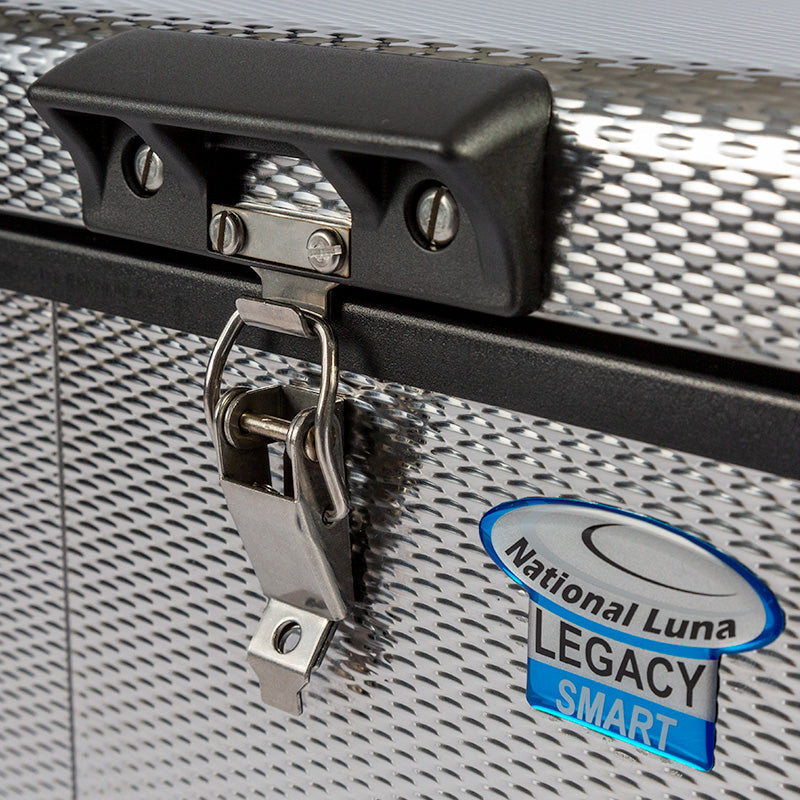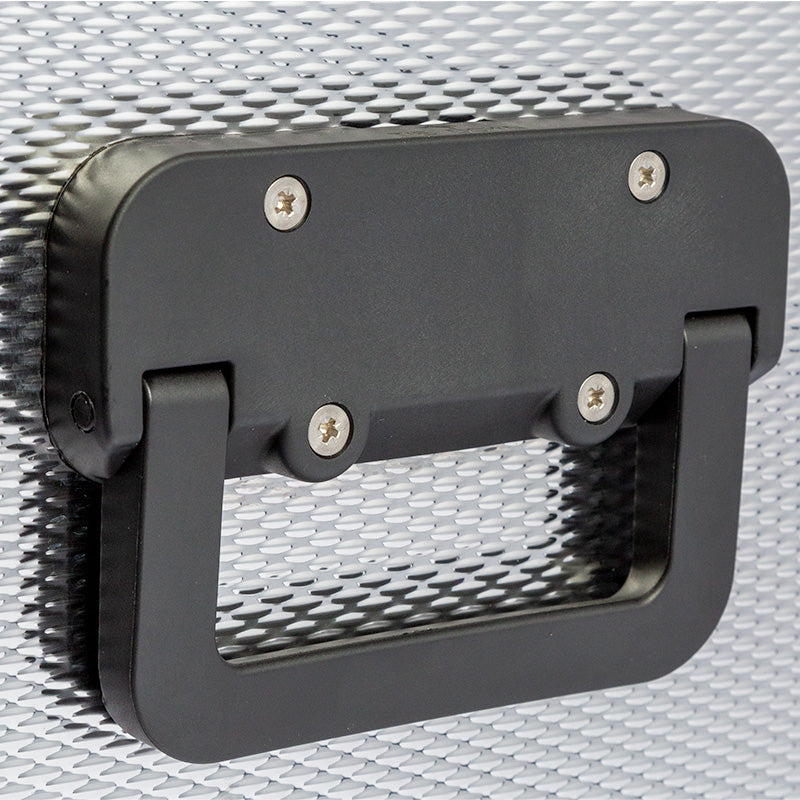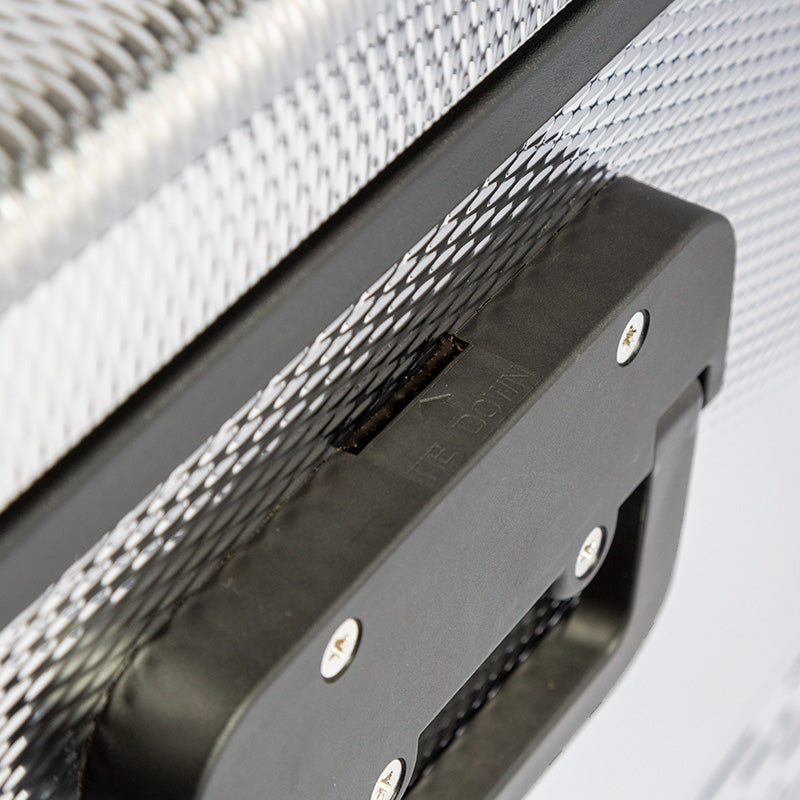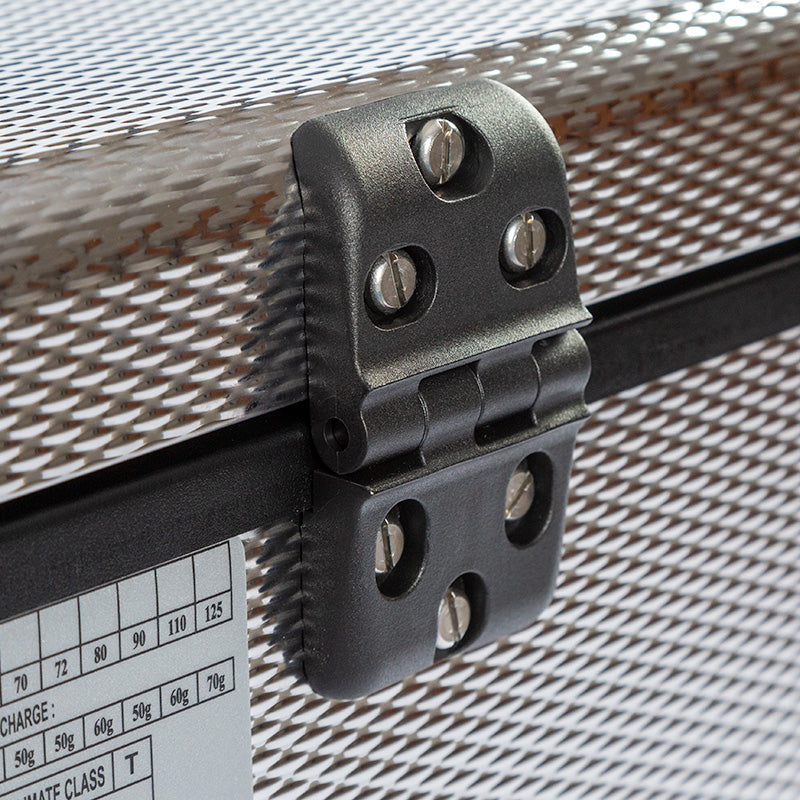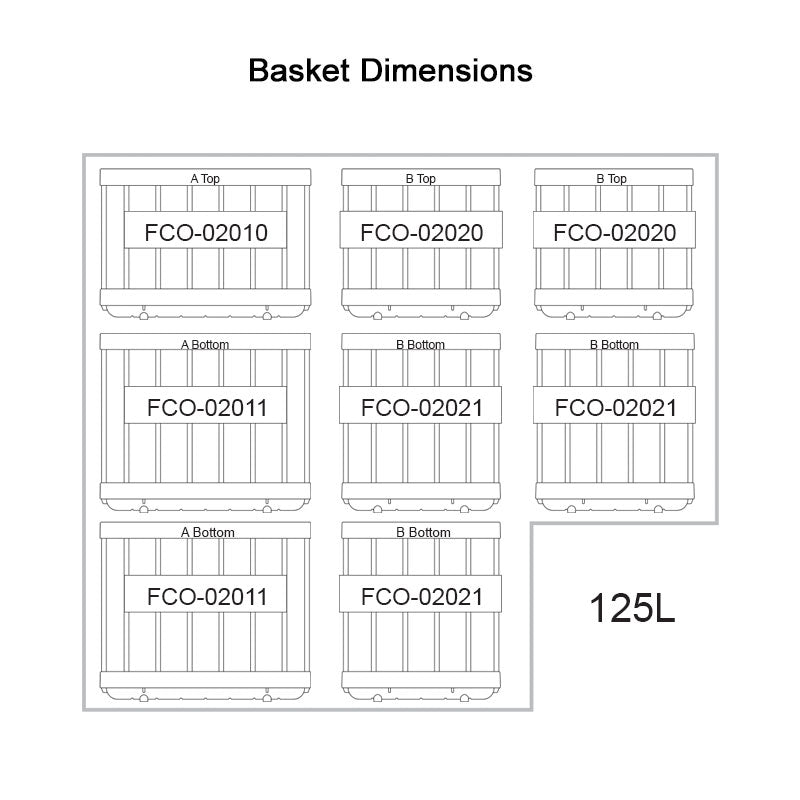 125L Legacy Smart QC Fridge/Freezer
THE BEST GOT EVEN BETTER: THE NEW LEGACY SMART QC FRIDGE/FREEZER
With decades of proven experience on every major continent, National Luna's portable 12V fridges and freezers have consistently outperformed the competition and set the industry's benchmark for durability, efficiency, and performance. Today, they set another standard with the unveiling of their newly improved Legacy Smart Fridges and Freezers with Bluetooth technology.
The new Legacy Smart QC Fridge/Freezer is compatible with the NL Connect App, National Luna's mobile application, featuring Bluetooth® wireless technology that allows you to interact wirelessly with your National Luna products.

With the NL Connect App connected to your fridge/freezer, you can:
Monitor live fridge temperatures and status.

Control temperature set-points.

Adjust fridge operating modes.

Get notified of fault conditions. 

Everything you can do on the fridge display is possible on NL Connect
The Legacy, Legacy Smart & Legacy Smart QC Fridge/Freezers share all these features:

Powered by their latest ingenuity, a proprietary Off-Road Compressor, the new National Luna Legacy, Legacy Smart & Legacy Smart QC Fridge/Freezers will cool down faster and stay cool longer, all with less energy, and harness the power of remote control through your phone.

National Luna's range of Legacy, Legacy Smart & Legacy Smart QC Fridge/Freezers are developed for performance at high ambient temperatures, minimum power consumption, and overall operating efficiency. These fridges are recognized as the world's most powerful portable option. Low power consumption is achieved using 40mm and 60mm high-density insulation and a very compact design.

BETTER COMPRESSOR = MORE EFFICIENCY

The new National Luna Legacy, Legacy Smart & Legacy Smart QC Fridges/Freezers run on less energy thanks to the hard work of the new proprietary National Luna Off-Road Compressor, resulting in a performance increase. Having been the experts in 12V portable fridges for over 30 years, National Luna's ingenious design team developed their own compressor. The Legacy, Legacy Smart & Legacy Smart QC models are fitted with this new Off-Road Compressor and have an AC/DC electronic power supply fitted as standard equipment. The Legacy, Legacy Smart & Legacy Smart QC models will operate from 9.6V to 32V DC, as well as AC voltage ranging from 100V to 240V. Automatic switching is standard. After rigorous development and testing, this OEM Off-Road Compressor, designed specifically to handle the rumble and tumble of off-roading, reduces energy consumption and improves overall performance. This compressor comes with an 8-year warranty.

BETTER CONTROLS = MORE FREEDOM

Smarter construction is one element of National Luna's superior performance. Smarter compressor control is the other. The National Luna Off-Road Compressor will automatically operate in the high-speed TURBO mode until the temperature set point is reached. Thereafter it will operate in the energy-efficient idle mode, ensuring optimal power consumption. Because different battery types can be discharged to various levels, you have the power to select the depth of discharge of the battery, ie. how low you intend to allow the battery to flatten. All National Luna fridges and freezers incorporate Low/Medium/High battery cut-out protection circuitry. And finally, when it comes to operating your National Luna fridge or freezer, you are in charge like no other manufacturer. Equipped with an easy-to-read digital thermostat, the programmable intelligent controller allows you to set the exact temperature while simultaneously showing you the current compartment temperature. TURBO mode can also be manually selected.

BETTER DENSITY = MORE INSULATION

The new National Luna Fridges/Freezers feature a higher density insulation around the compartments to increase the overall insulation value. With the coupled power from their latest and greatest new Off-Road Compressor, working hard to cool the fridge and freezer compartments down more rapidly, the higher density insulation ensures the compartments retain a longer cool period. Yet another way to ensure less energy consumption.

BETTER CONSTRUCTION = MORE CONSISTENCY

Made with a Stainless Steel exterior and aluminum interior, National Luna fridge/freezers are metal inside and out. The durability benefits are obvious, but it also provides better cooling. Metal cabinets and metal inner liners coupled with a unique manufacturing process allows the latest generation foam to be injected under high pressure resulting in denser, more effective insulation. The result? Maximum interior space with a more compact overall footprint. And while plastic fridges use a separate "refrigeration plate", National Luna's inner aluminum metal construction in conjunction with copper cooling piping means less cold spots (we all know that terrible single spot that freezes everything and shouldn't?). This keeps temperatures stable across the whole of the interior, cuts running time, reduces how long it takes to the fridge to pull the temperature down once new contents are added, and keeps food fresher for longer.
• Bluetooth connectivity with the NL Connect App
• Change temp readings from Celsius to Fahrenheit
• Turn off individual zones in dual control models
• Quick Change (QC) Faceplate Location: You can now change the location of the faceplate from the front of the unit to the end of the unit.
• USB Charge Ports: (2) USB charge ports have been added to the power supply area for charging phones, tablets, etc.
• Cigar Lighter Male Plug: New National Luna proprietary Cigar Lighter Male Plug now supplied on the end of the power cord. The plug now supports 12 AWG wire, and has increased surface area on contacts.
A refrigerator that gives commercial users and tour operators serious carrying capacity with a relatively small footprint and remarkably low power draw!

• 5 Food-Grade Baskets
• Thermostat Range: +20°C to -30°C | 68°F to -22°F
• Dimensions: 33" L x 20" W x 30" H | 835mm L x 495mm W x 750mm H
• Volume: 33.8 gallons | 128.1L
• Weight: 83.3 lbs | 37.8 kg