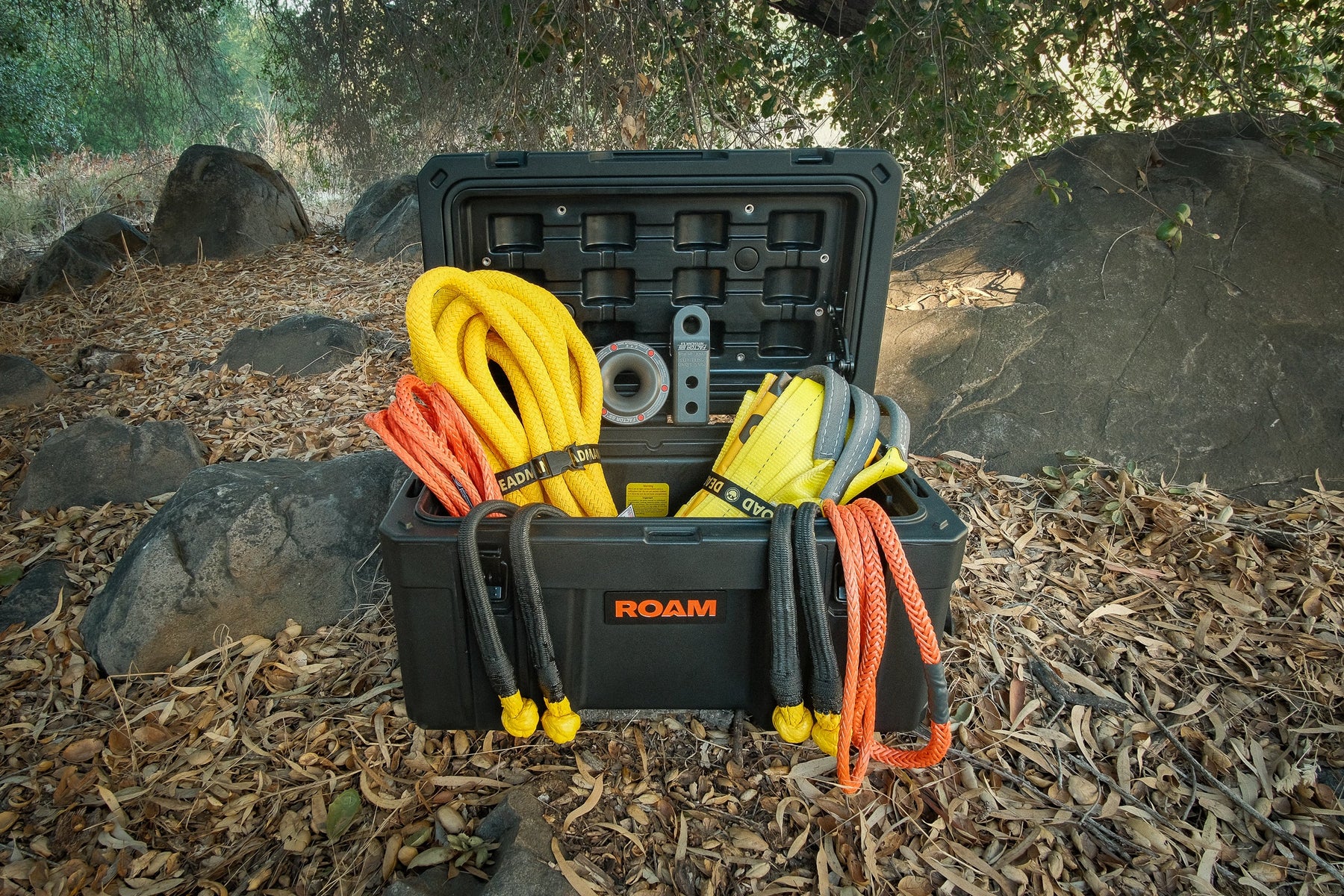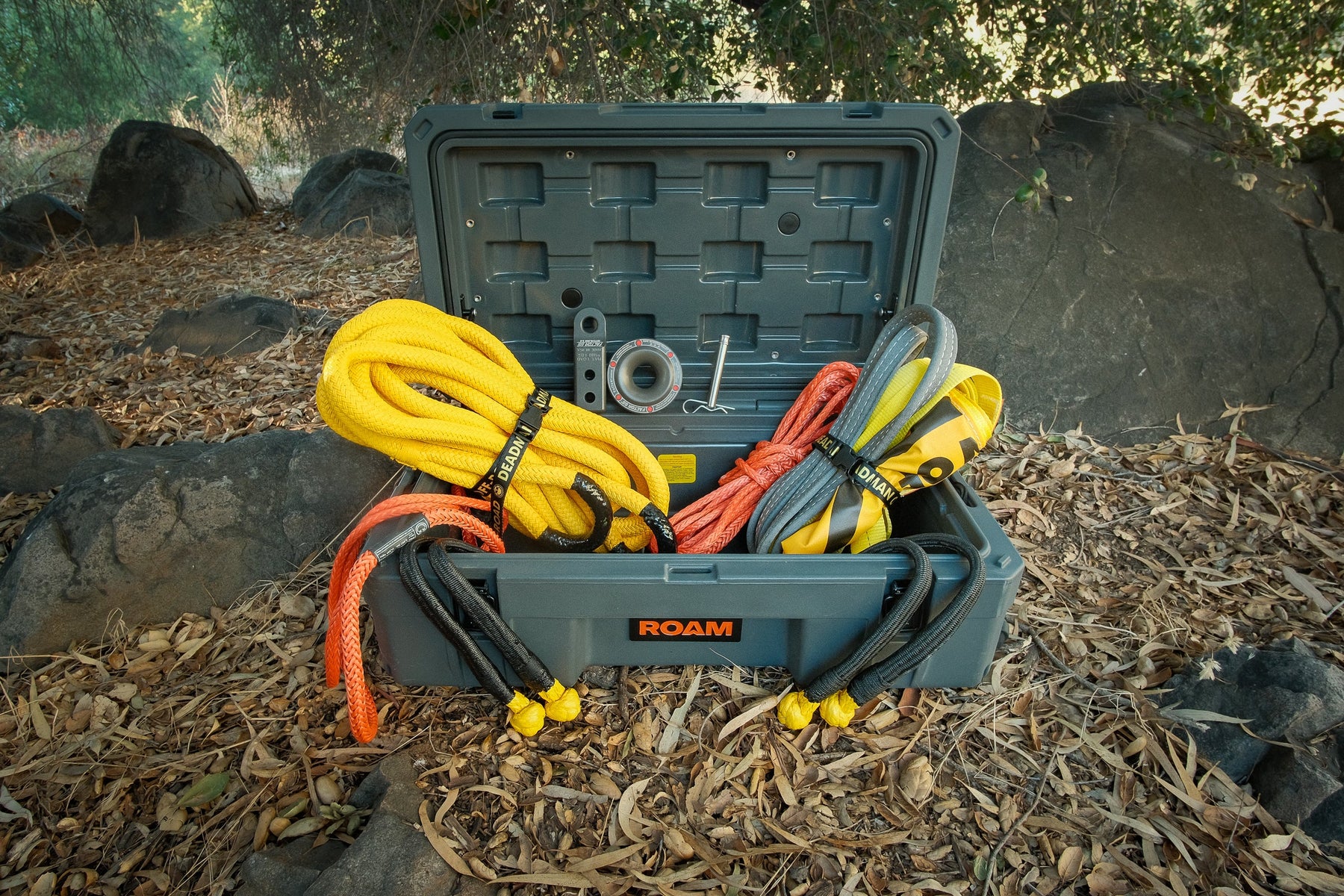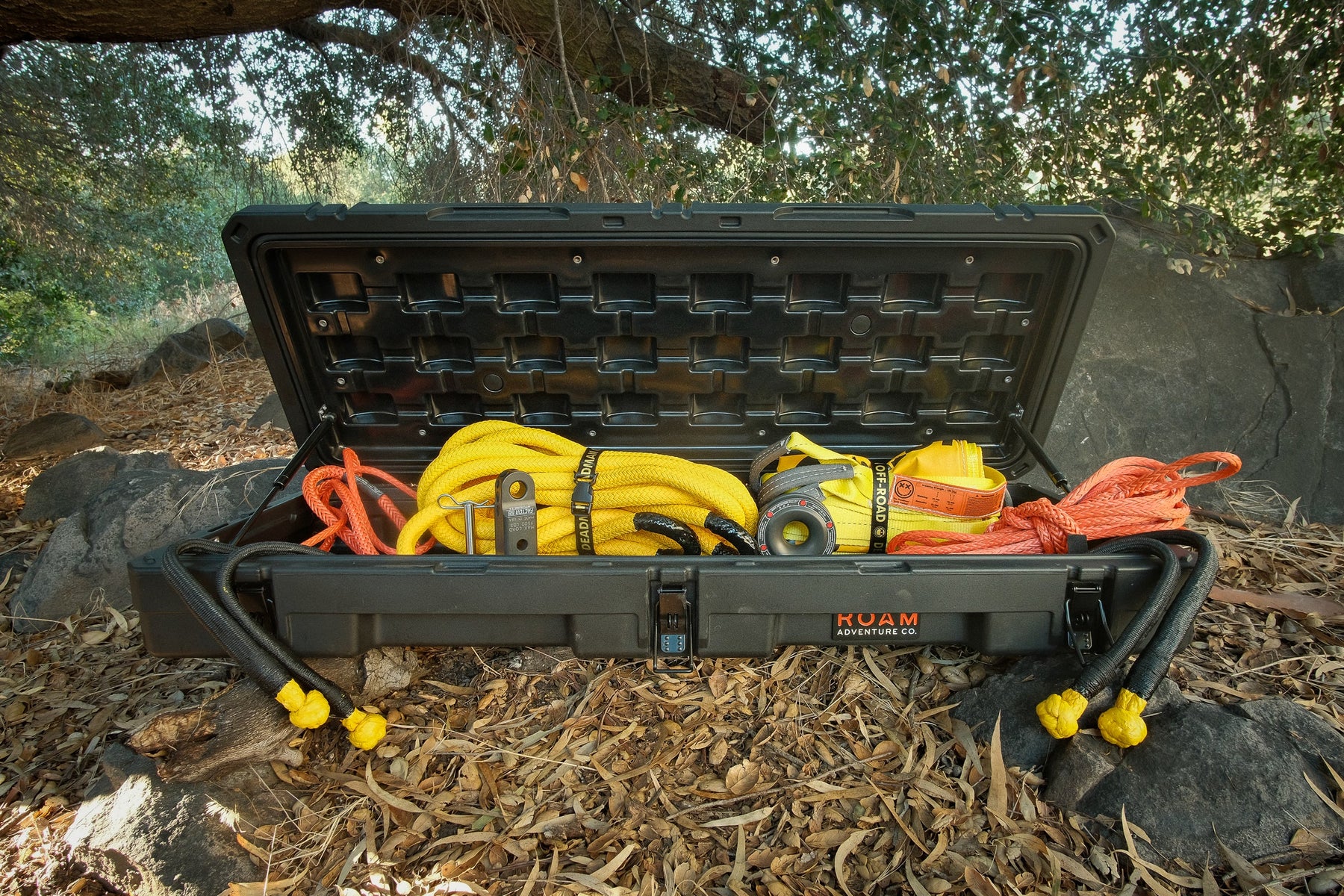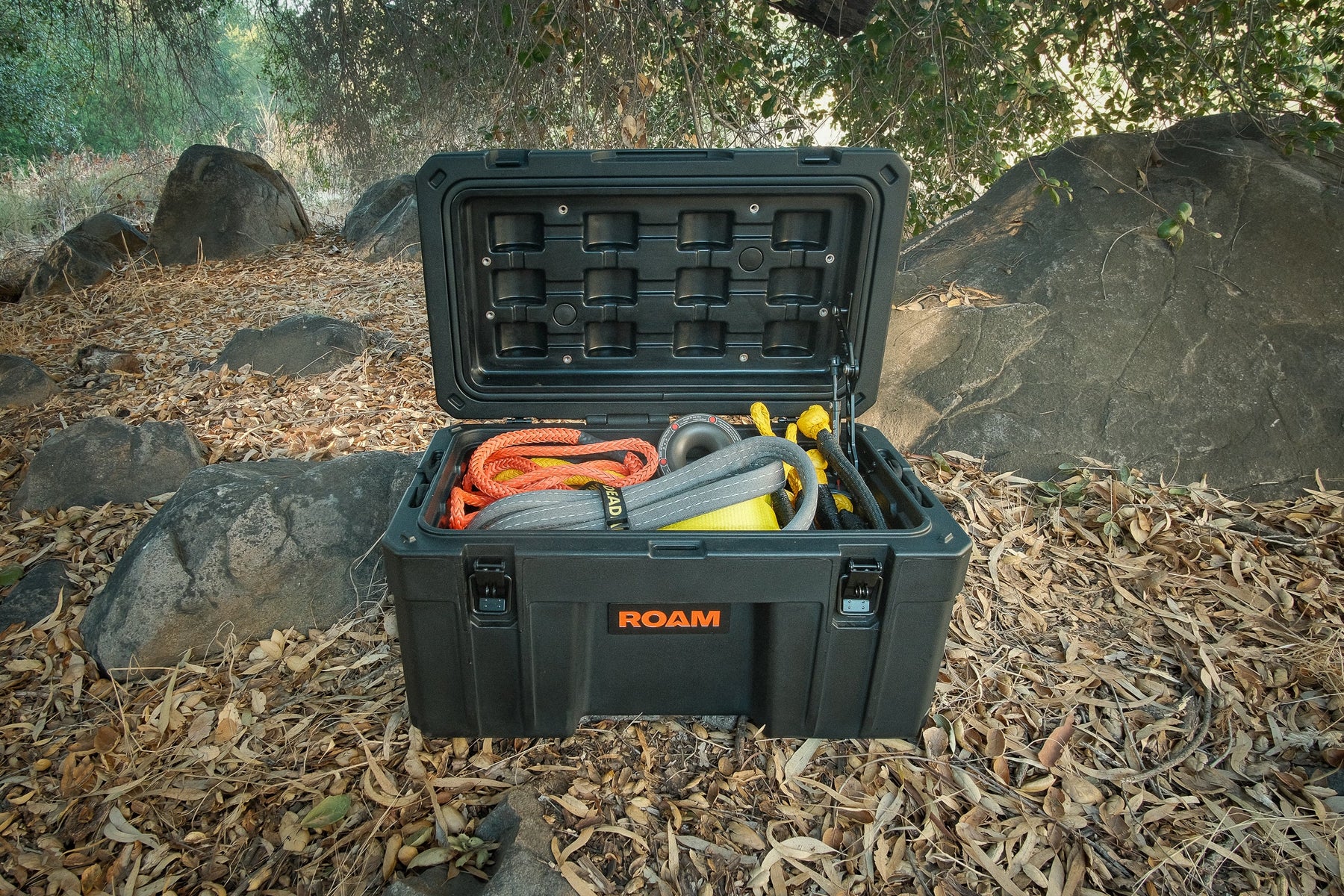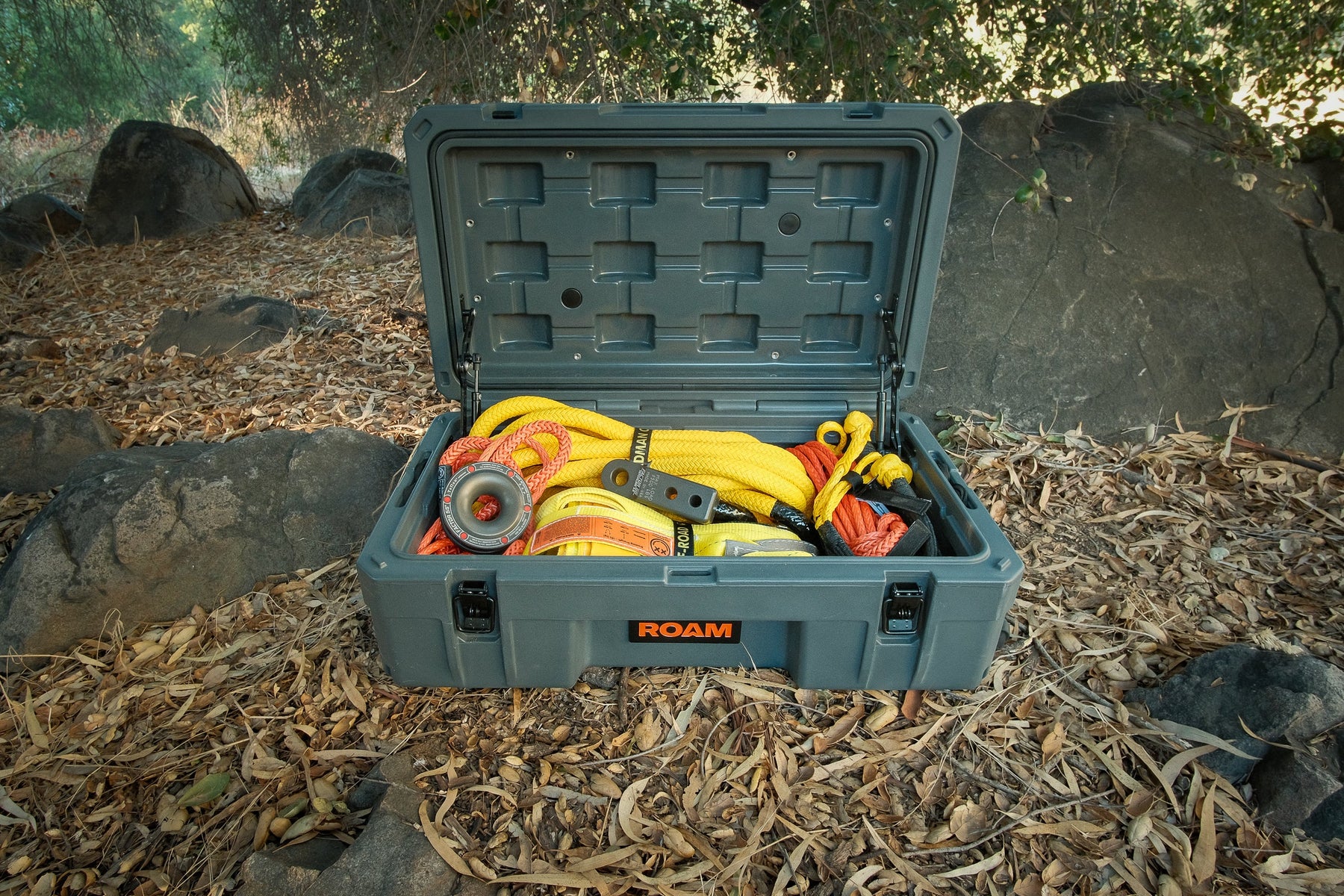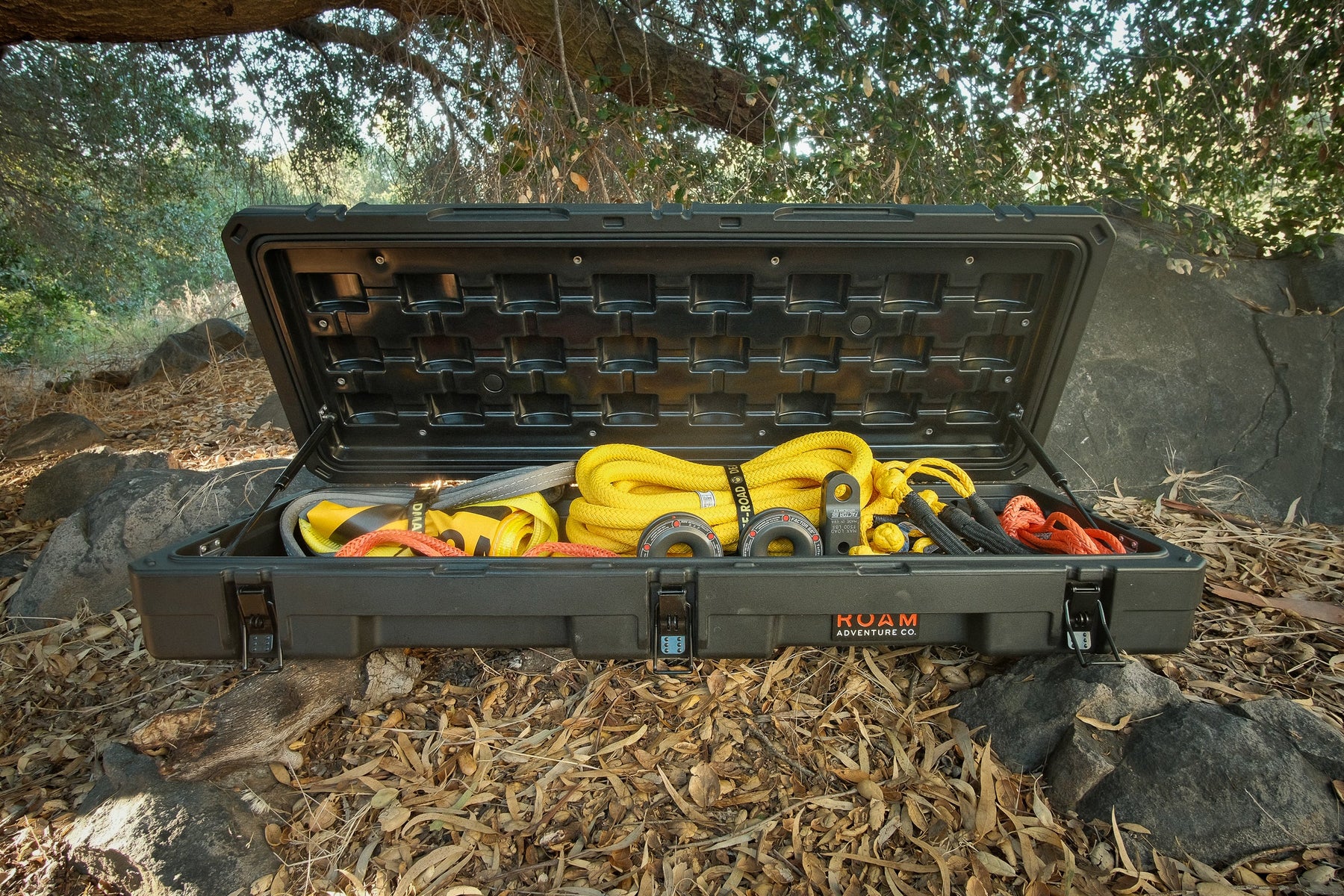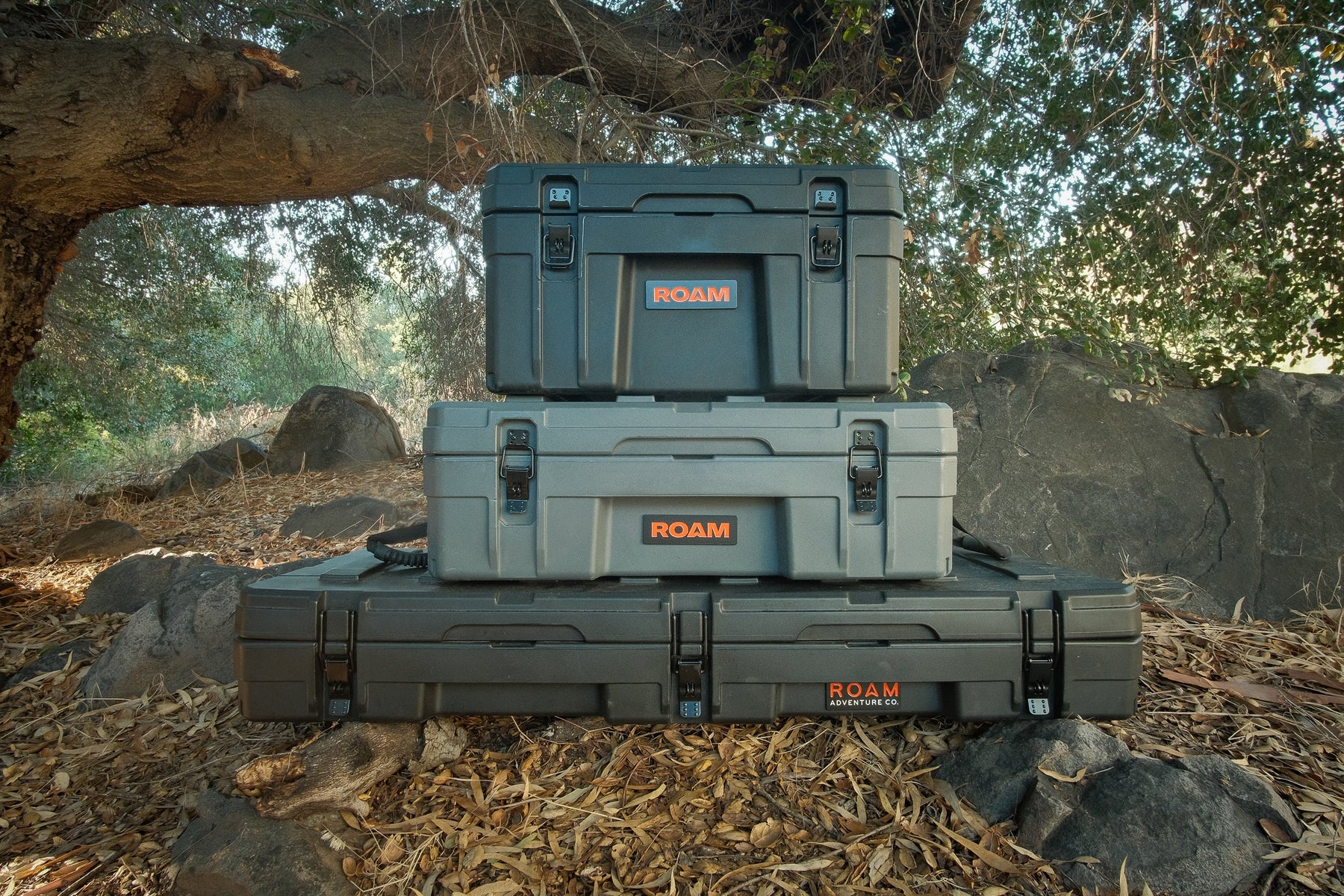 Explorer Recovery Kit - Roam Box Edition
Explorer Recovery Kit

When it comes to offroading, needing to recover or be recovered is a matter of when, not if. This kit provides everything you need in a super sweet and rugged case. 
The Explorer recovery kit comes with everything you need for winching and vehicle to vehicle recovery in your preferred size of Roam Box.
7/8" x 30' Stretchy Band

Deadman Anchor

4x Ruggedized Shackles

Deadloop

50' Winchline Extension

Factor 55 Hitch Link

Factor 55 Rope Retention Pulley

Roam box 55L/66L/83L
EXTRA, EXTRA, READ ALL ABOUT IT

The Deadman™ Earth Anchor™ (patent pending) is the world's most versatile off-road recovery anchor, capable of anchoring to just about anything Mother Earth throws your way. Lightweight and easily stowed under your seat, it's the self-recovery anchor that's always with you, allowing you to explore with confidence! 
While the Deadman loves to go around hugging trees or rocks, he is also an extremely capable ground anchor as well. Instead of debating whether to carry a heavy metal ground anchor, the Deadman becomes the ground anchor that's a permanent member of your recovery kit. 
With a Minimum Breaking Strength (MBS) ranging from 16,600 - 66,400 after assembly (depending on its configuration), the Deadman will be the strongest member of your recovery kit. We've gone to great lengths to ensure we get every last ounce of strength out of these American made, Class VII polyester industrial slings. The Deadman won't let you down!
Deadman RUGGED Shackle -- made in the USA and is exceptionally strong and has a tightly woven protective sheath that makes the shackle very abrasion resistant. Narrower, longer, and with a wider eye than similar rugged shackles, the Deadman RUGGED Shackle has been made to our standards based on real-world usage. 
Made with the same materials used in synthetic winch lines, this soft shackle has a minimum breaking strength of 43,500 lbs (WLL is 8,700). 

We prefer soft shackles because they're stronger, safer, lighter, and easier to work with than their metal counterparts. By using soft shackles, we remove more metal from our winching system and thereby lessen the potential for serious harm in the event of a break. 

Besides, these shackles match the Deadman's eyes.
The Winch Line Extension

Made with US manufactured Amsteel Blue with a minumum breaking strength of 17,600lbs.
Factor 55 Hitchlink