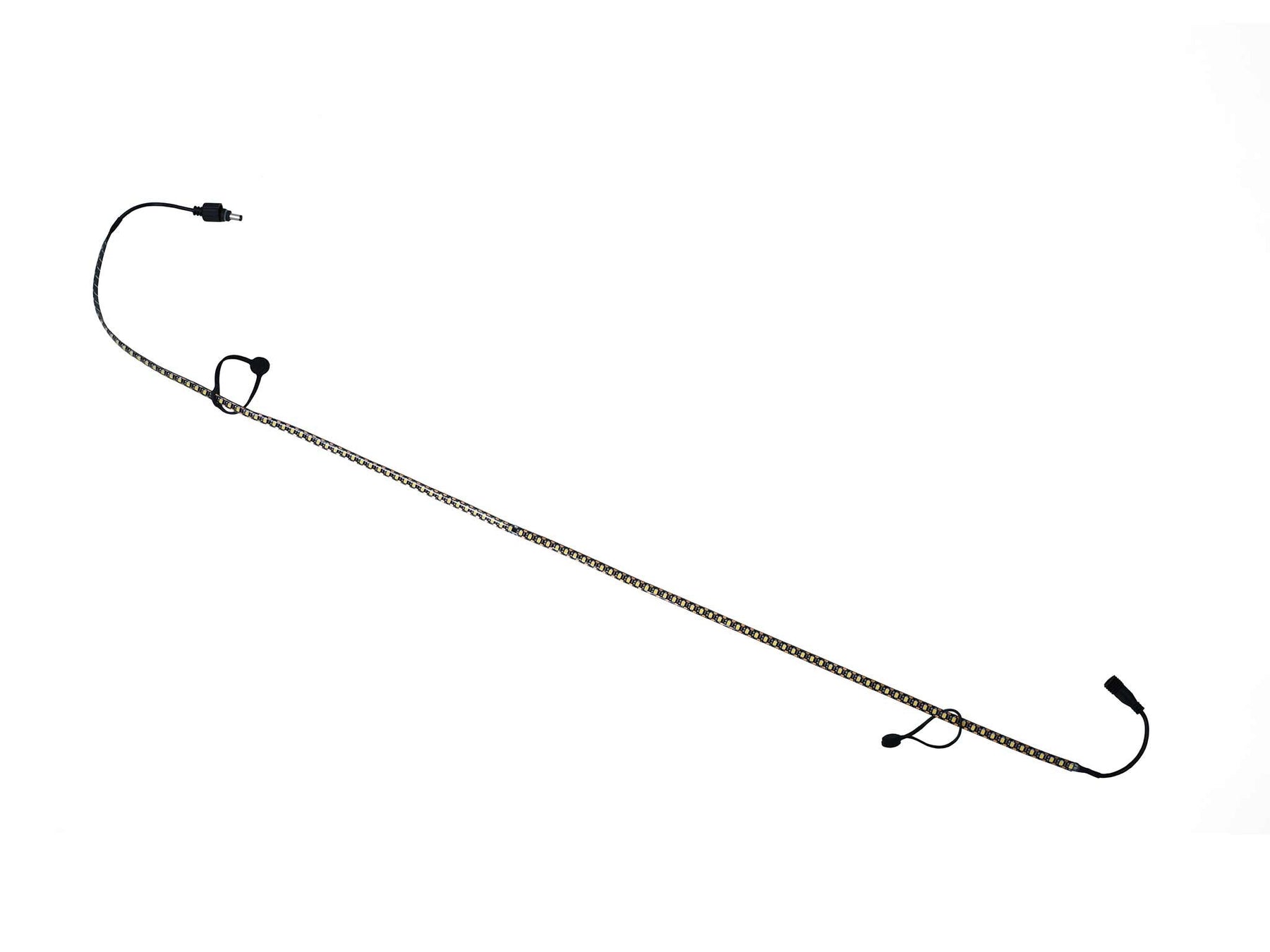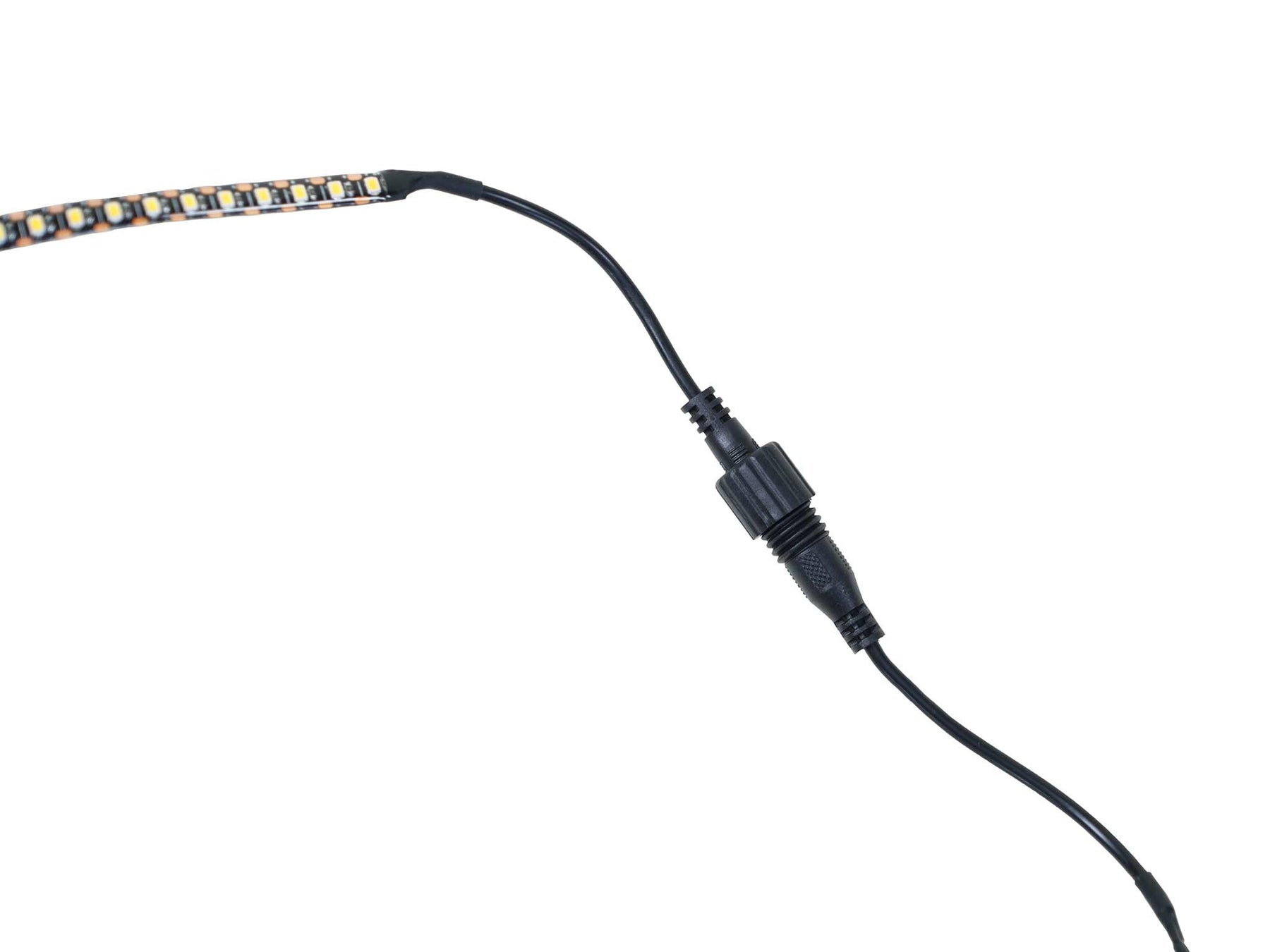 Flex Camp Lights Extension
Each strip adds 3 feet / 1 meter to your Flex Camp Lights.
Easily add up to 9 additional feet / 3 meters to your Flex Camp Lights.  
Daisy chain your strips together using the locking screw connectors.  
Warm natural colored LEDs  - rated 2700k 
The flexible rope can be wrapped, wound, flattened into a variety of useful lighting shapes.   Perfect for everything from work lighting while cooking, to perimeter lighting for safety, to inside the tent for reading and bedtime prep.
The black color light strip blends discretely into the campsite during the day. 
The 1 meter / 40 " long light rope features rubberized waterproofing rated ip67, locking screw connectors, and 250 LED lights.  
Includes 2 Magnetic Silicone ties.