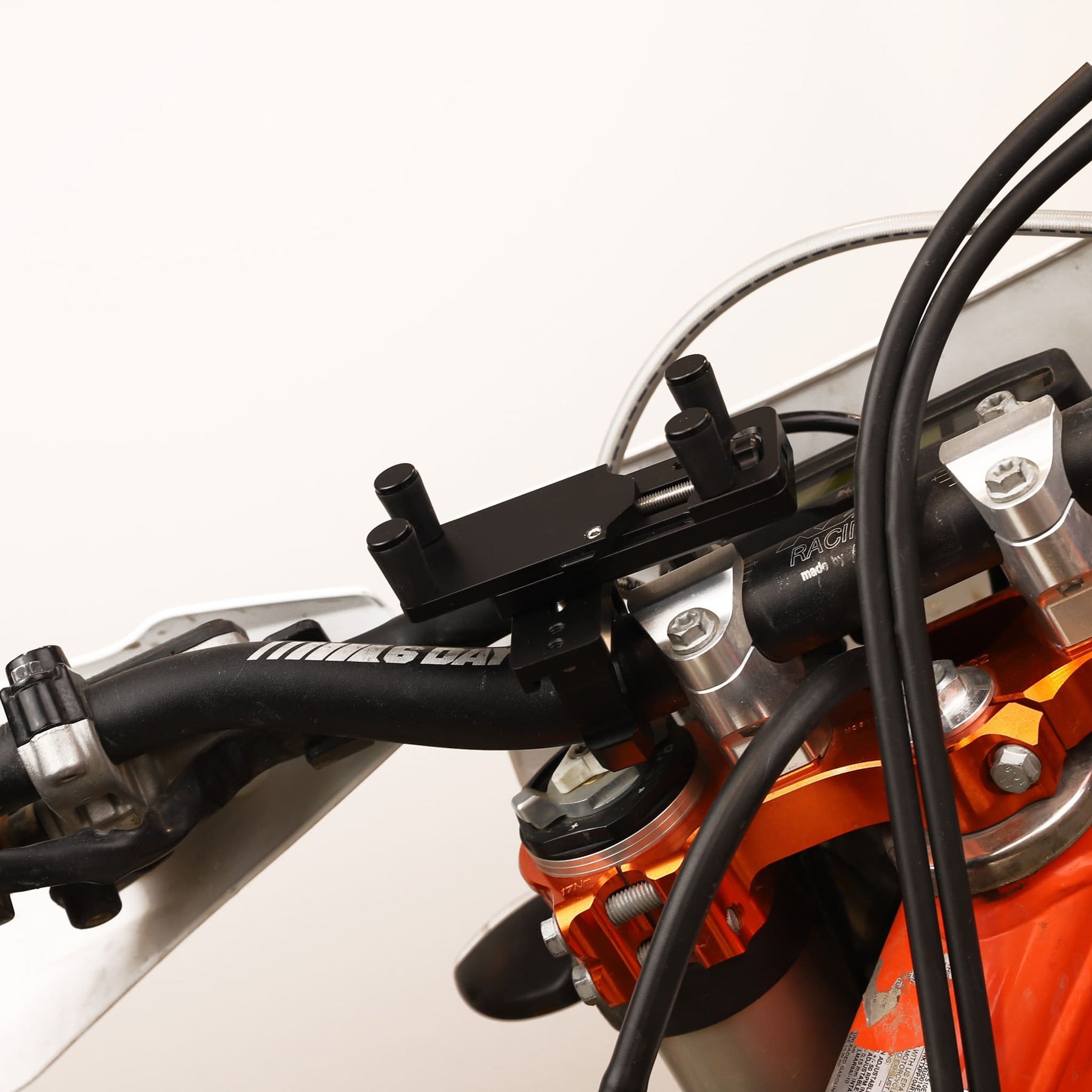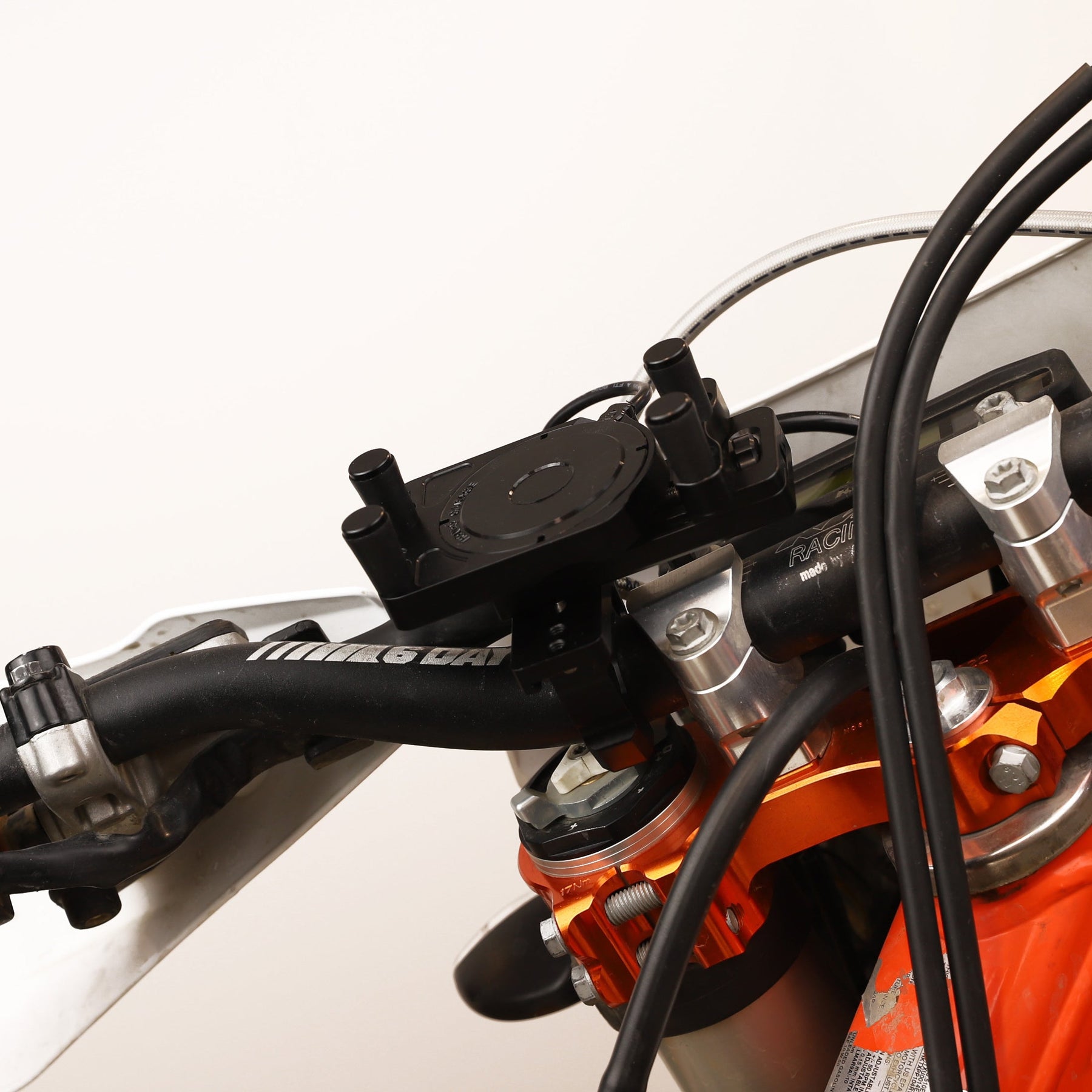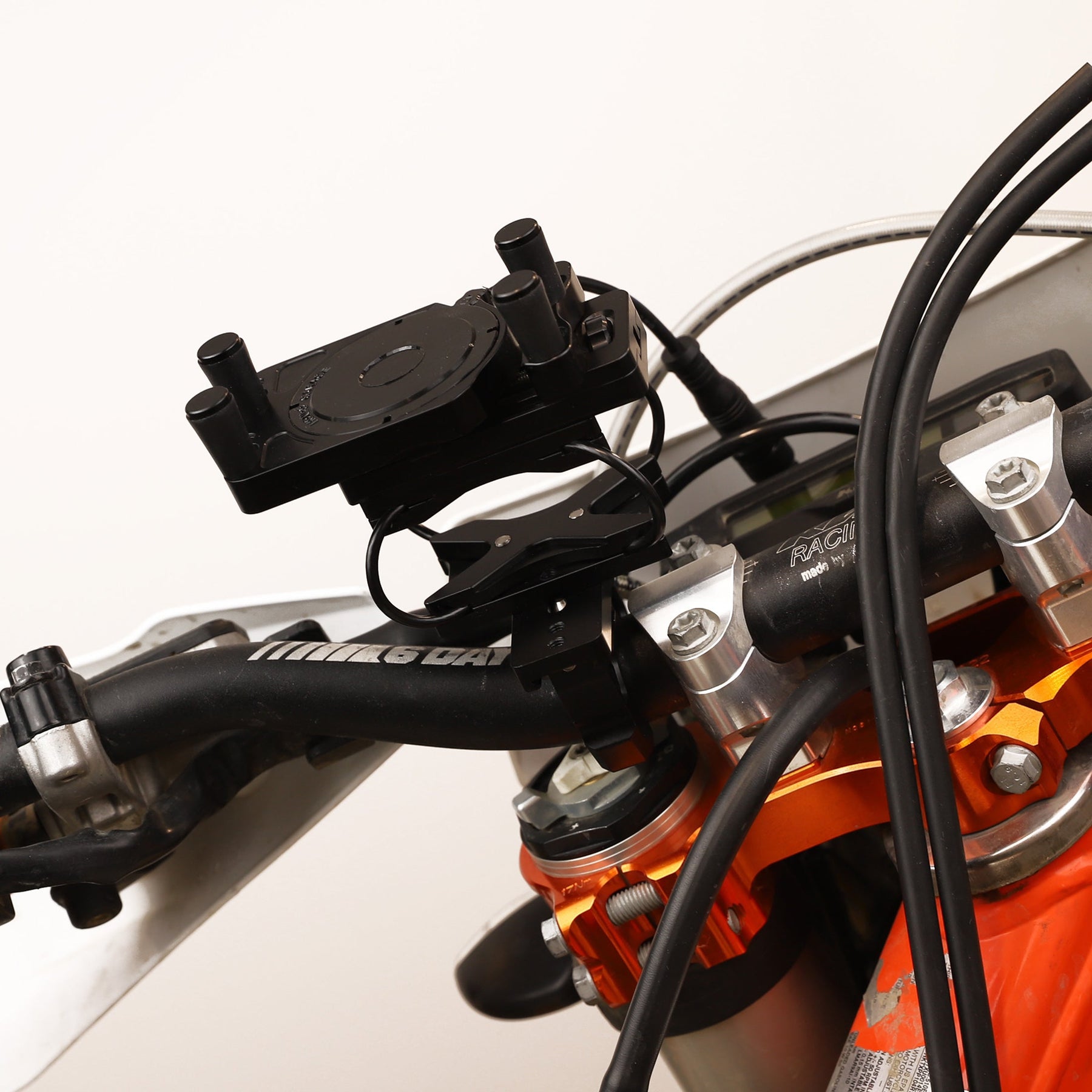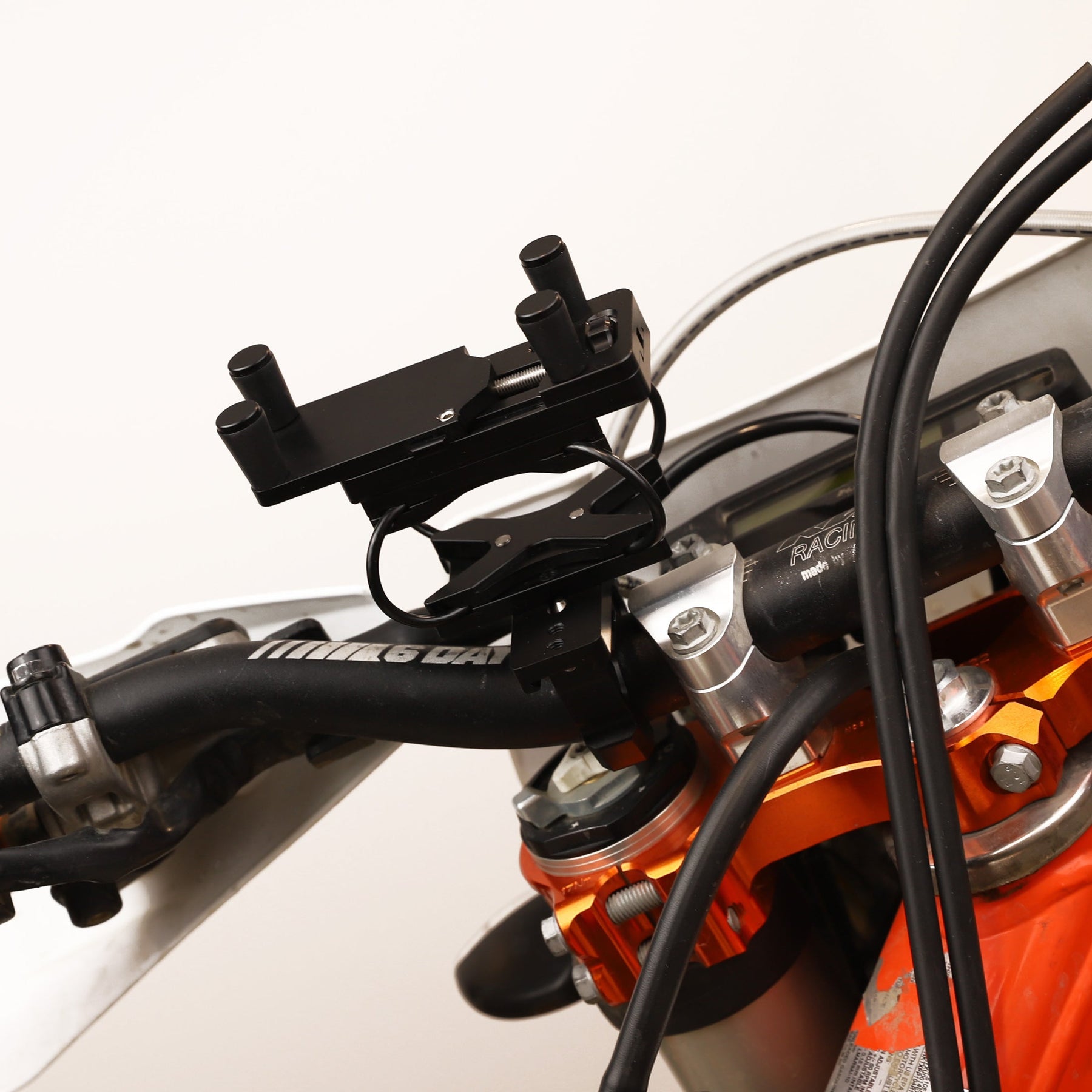 Perfect Squeeze Moto Bundle


 Comes with everything you need:
(1) Perfect Squeeze Phone Mount. Fits any phone and almost all cases. Can be mounted in landscape or portrait orientation.

(1) Set of our Low-Profile mounting clamps. Quickly clamps to any bar or irregular shape from .375" to 1.25" in diameter. Our unique sliding-jaw design allows very quick installation so it's easy to swap from bike to bike.

(add the optional buzzkill vibration isolator to help protect your phone camera)
Add the optional Juiced squeeze upgrade for waterproof, 10w wireless charging

We designed the Perfect Squeeze phone mount for off-road motorcycle riders and racers who want to use their phones as a GPS. You can ride the track or the gnarliest washboard and your phone won't budge, but when you stop for lunch it's easy to pop your phone in and out. It's is made from precision-machined aluminum and stainless steel, and it works with almost any phone and any case.
If you ride a single-cylinder motorcycle, we recommend adding our Buzzkill Vibration Isolating Mount System to prevent potential damage to your phone's camera.