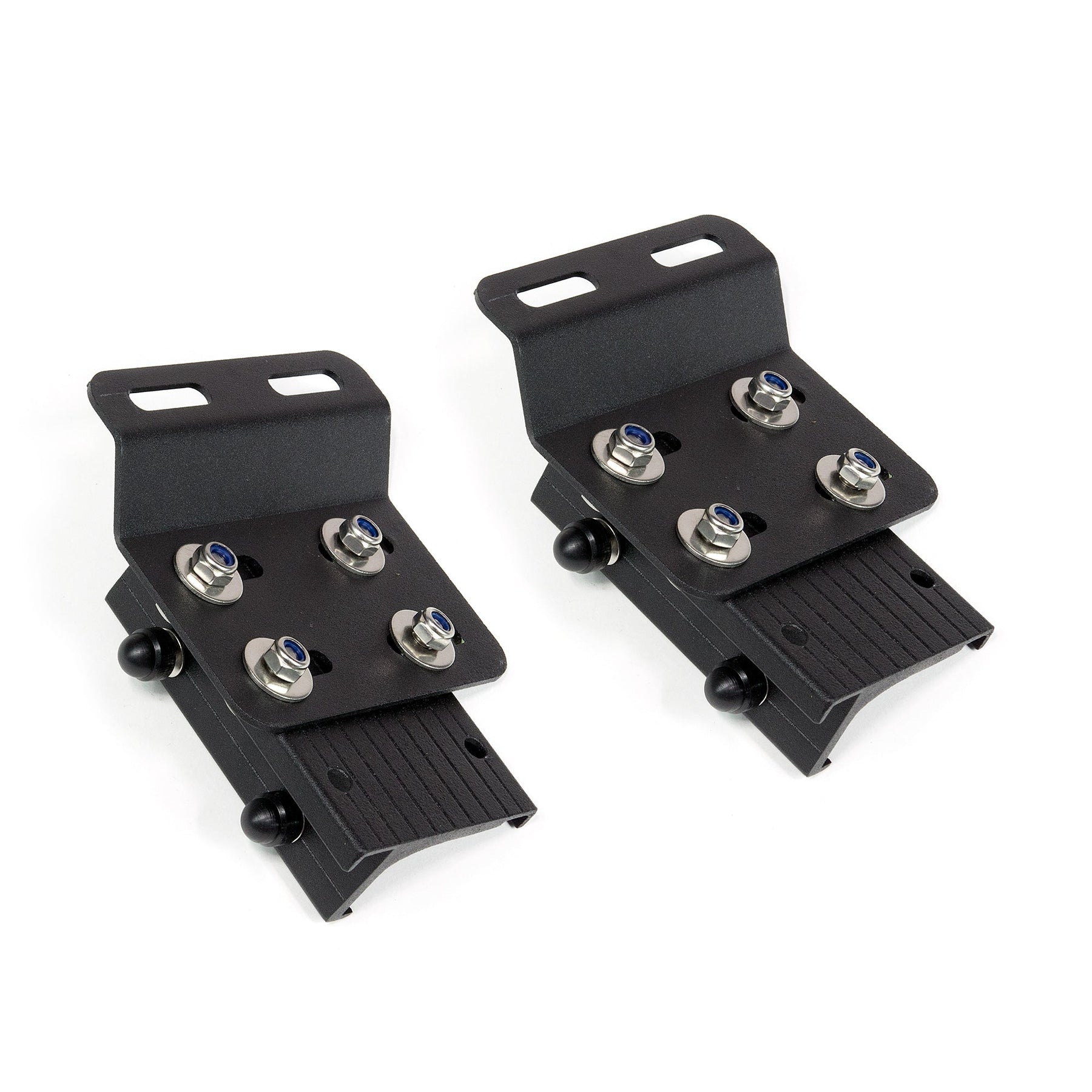 Universal Awning Mount
We're fairly sure your vehicle has a roof…are overland convertibles a thing yet? We digress. Eezi-Awn has been synonymous with roof racks, bars, tents, awnings, you name it, for the past 4 decades. And for good reason. For example; the Universal Awning Mount is an easy way to mount non-Eezi Awn bag-style awnings to your K9 platforms.
The Eezi-Awn Universal Awning Mounts, compatible with most bag awnings, are designed to mount your bag awning to your K9 Roof Rack. Compatible with bag awnings with mounting points between 1.25" and 2.75". Sold as (2) mounts.

Please note these are designed by Eezi-Awn for awnings made by other manufacturers and are not compatible with any of Eezi-Awn's own awnings.