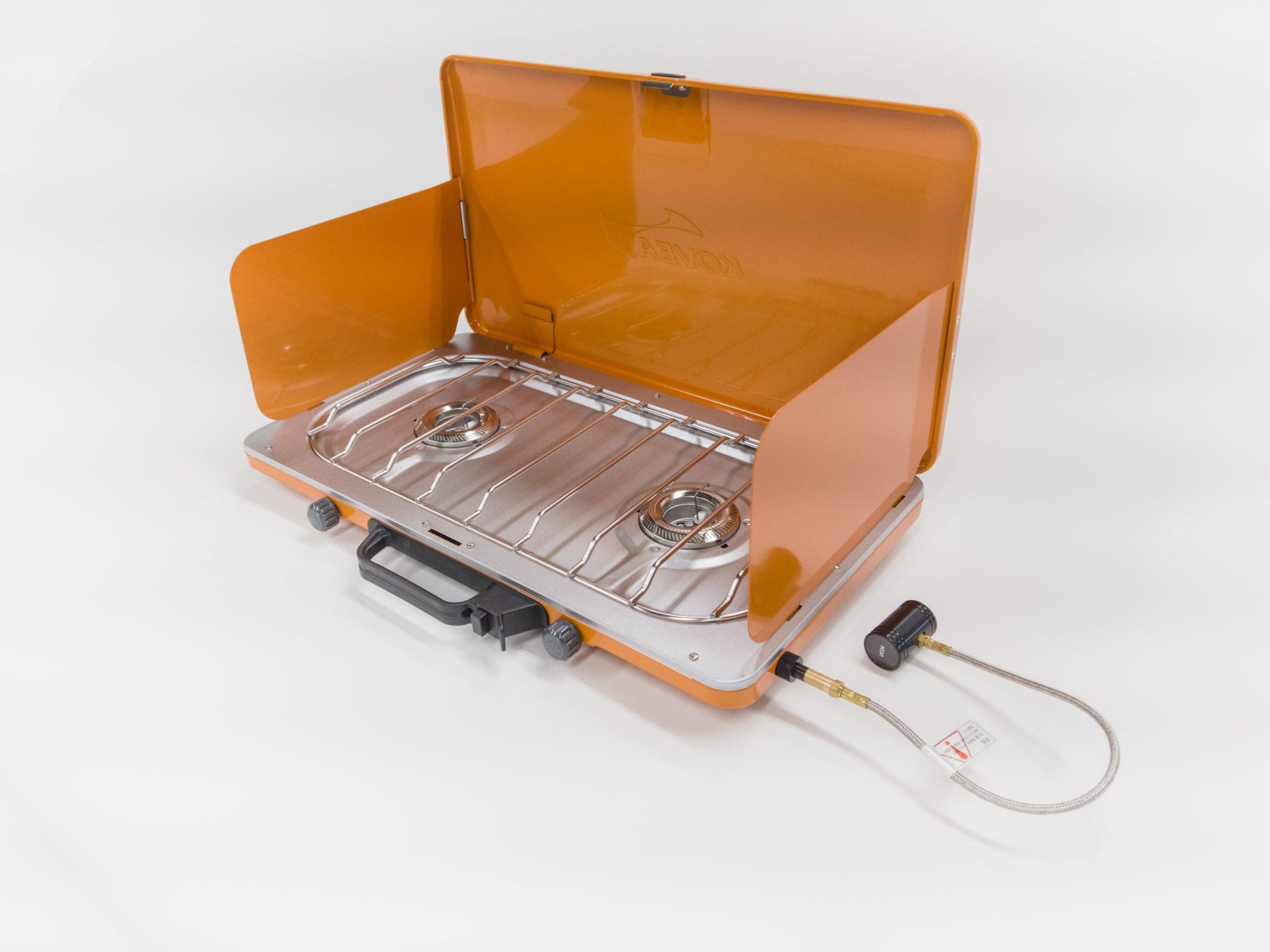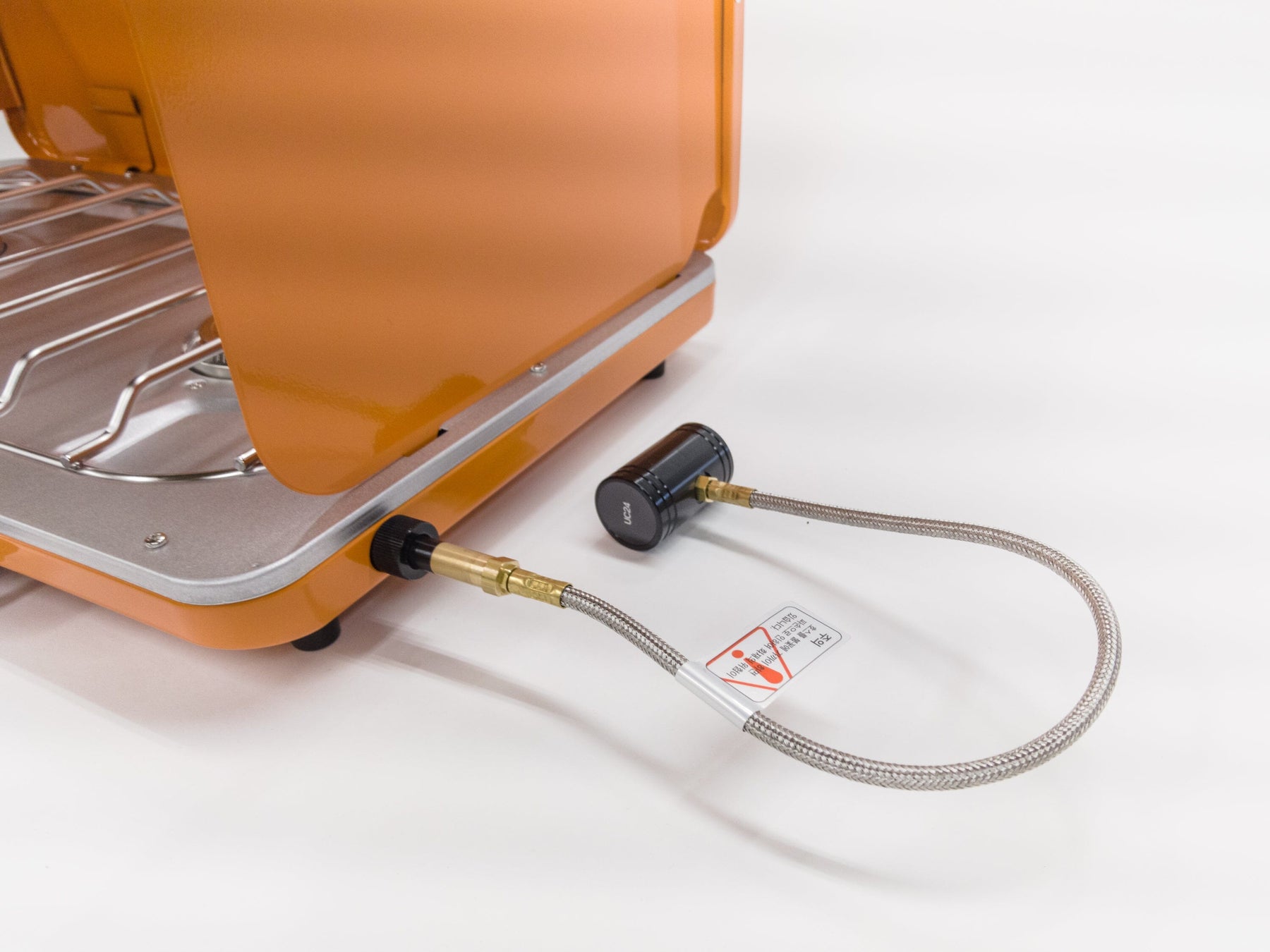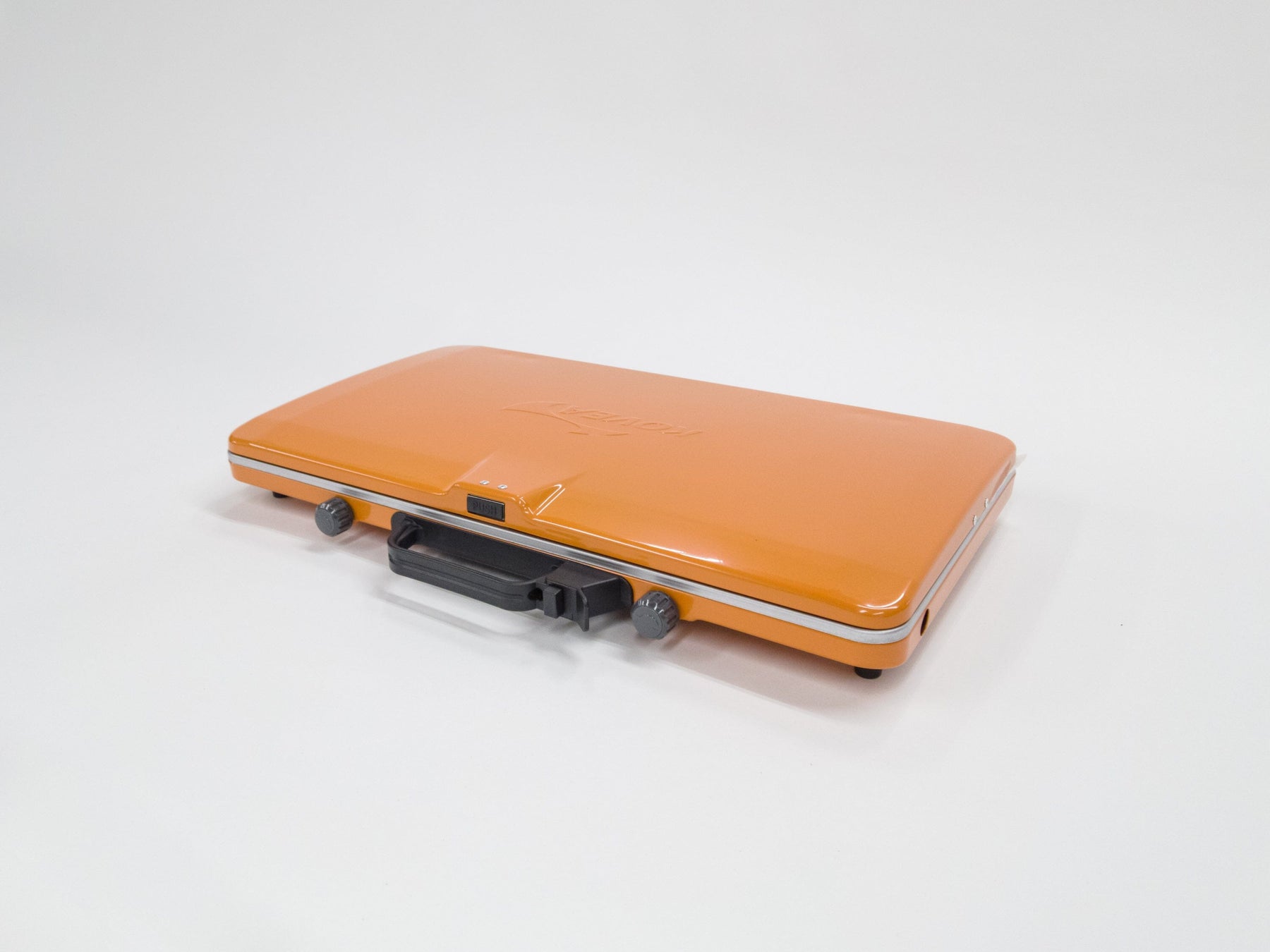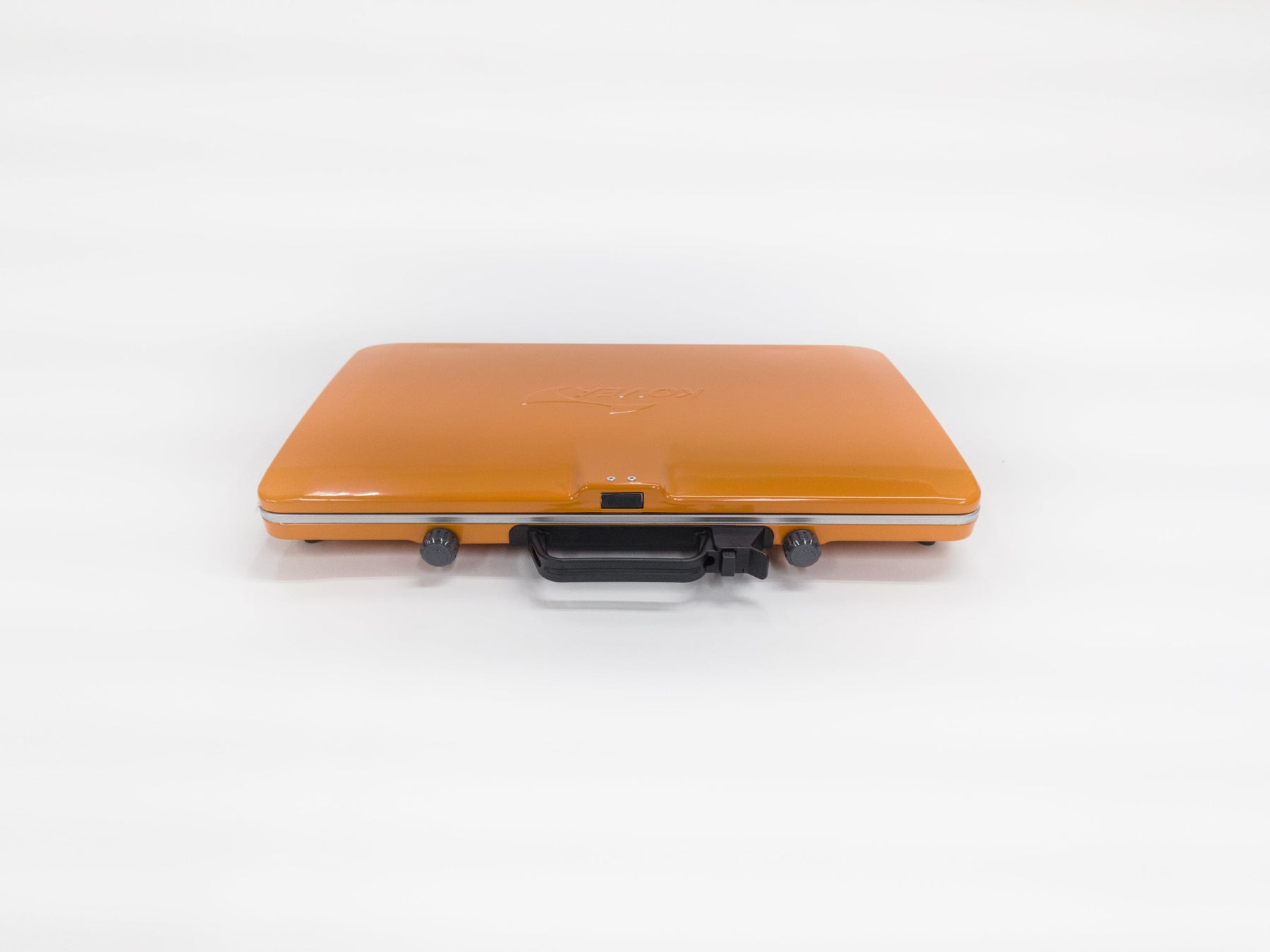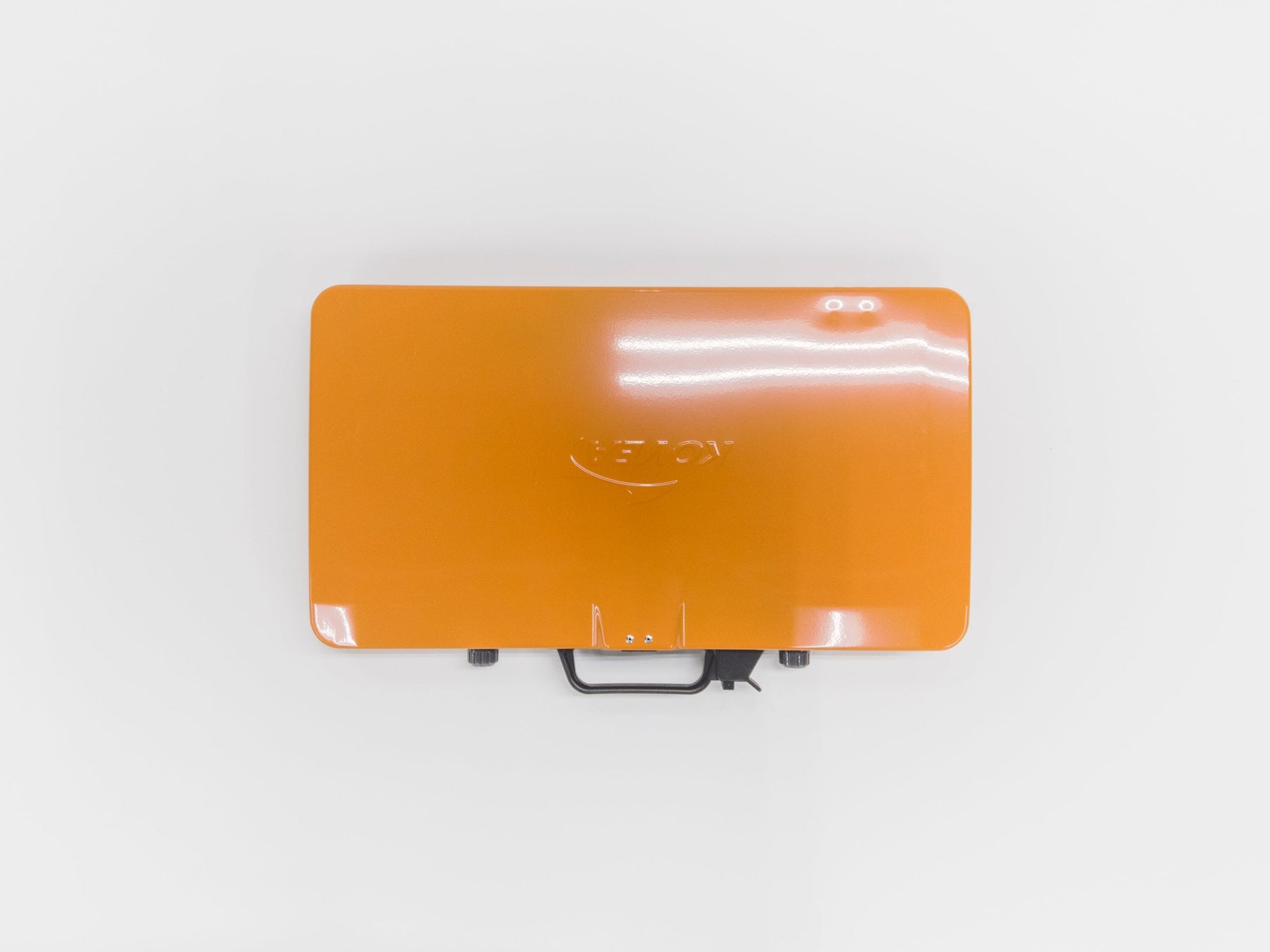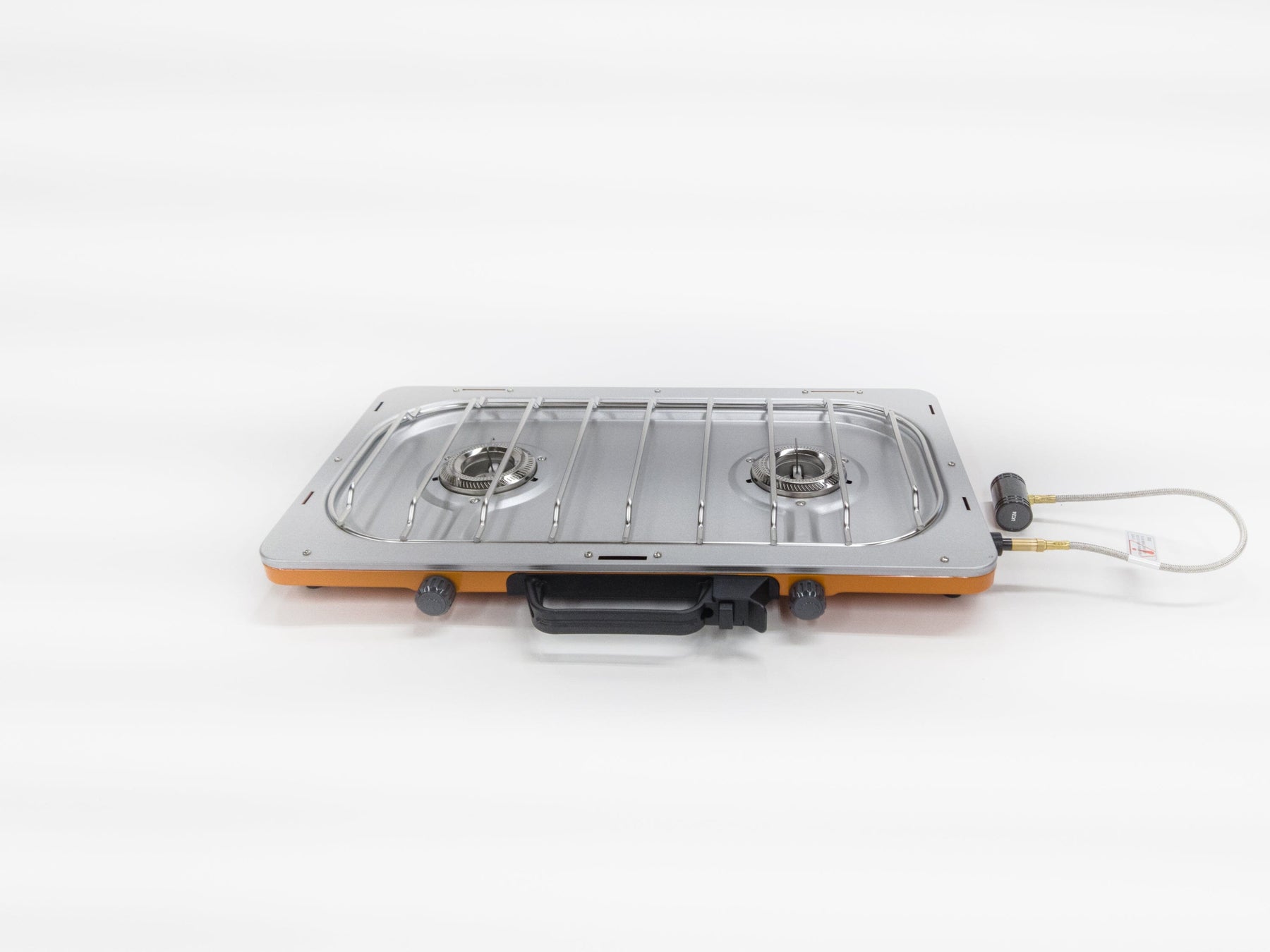 Slim Twin Propane Stove - 40th Anniversary Edition
Lightweight and compact, the Kovea Slim Twin propane stove boasts a low profile that stores and travels easily for all your backcountry adventures adventures.
To celebrate Kovea's 40th anniversary we've produced this special edition Slim Twin Propane in Kovea Boomerang Orange, with a braided soft line.
This is the same great stove as the Original Slim Twin Lite, but with a dedicated side mount propane hose. This means it's a propane only stove, but alleviates the need for legs and fuel adapters, reducing the price, and allowing for more versatile use on a variety of surfaces.
• Two 10,500 BTU burners with fully adjustable flame control for excellent simmering capability
• Powerful burners and 3-sided windscreen for windy conditions
• Strong, nickel-coated steel cooking grate is built to hold your pots, griddles and skillets
• Removable lid allows you to use a variety of pots and pans
• Piezo-ignition
• Includes a regulator adaptor for a 1 lb. propane cylinder

Best Use: Camping
Fuel Type: Canister
Fuel: Propane
Auto Ignition: Yes
Heat Output (per burner): 10,500 british thermal units
Burn Time (Max Flame): 1 hr. 50 min. (per 1 lb. propane tank)
Average Boil Time (1L): 3 minutes
Dimensions: 21.3 x 13.75 x 2.6 in (folded)
Distance Between Burners: 11 inches
Weight: 9 lbs. 8 oz.