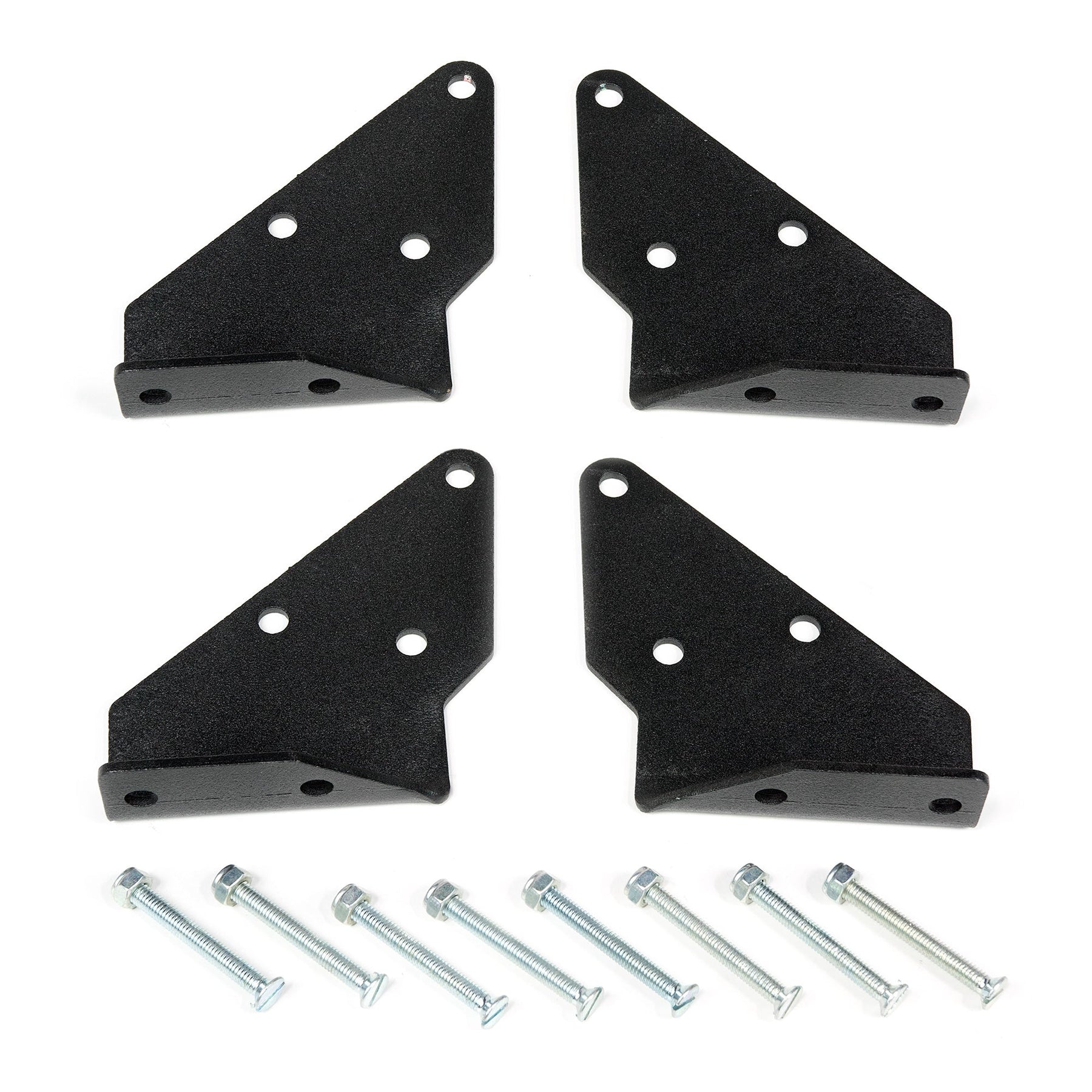 Roof Top Tent Hinge Set
We're fairly sure your vehicle has a roof…are overland convertibles a thing yet? We digress. Eezi-Awn has been synonymous with roof racks, bars, tents, awnings, you name it, for the past 4 decades. And for good reason. For example; the Roof Top Tent Hinge Set. These tents are built like tanks, but you managed to break a hinge (you're so strong). No big deal, replacements are available.
Hinges are essential to the mechanics behind how your Eezi-Awn Tent folds and unfolds. The hinge rotates from a flat position when the tent is closed to a ninety-degree locked position when the tent is open.

This set includes:

(2) Black Powder-Coated Stainless Steel Hinges
Mounting Hardware
Please note that hinges are supplied with every Eezi-Awn Roof Top Tent upon purchase; you do not need to purchase separately if buying new.