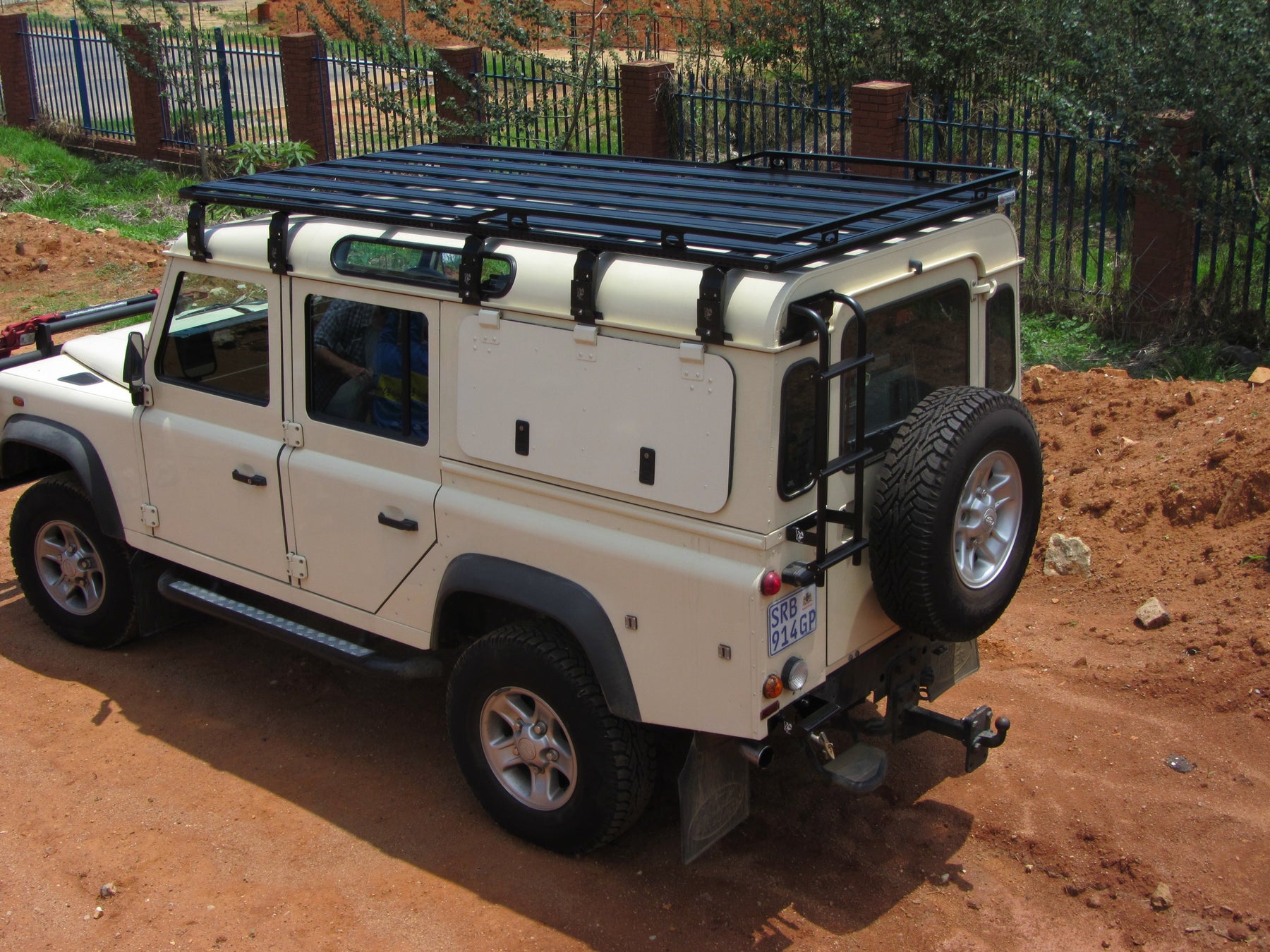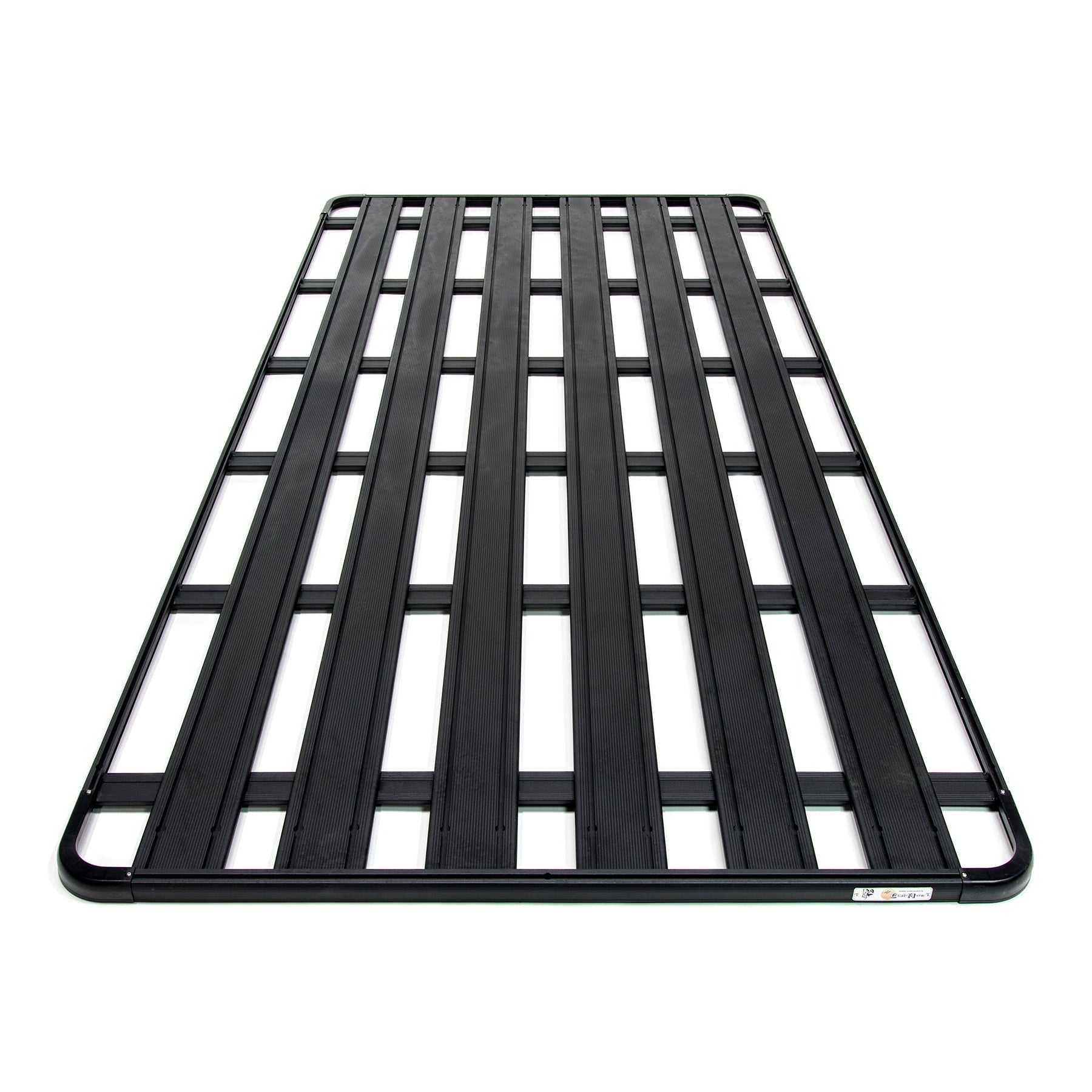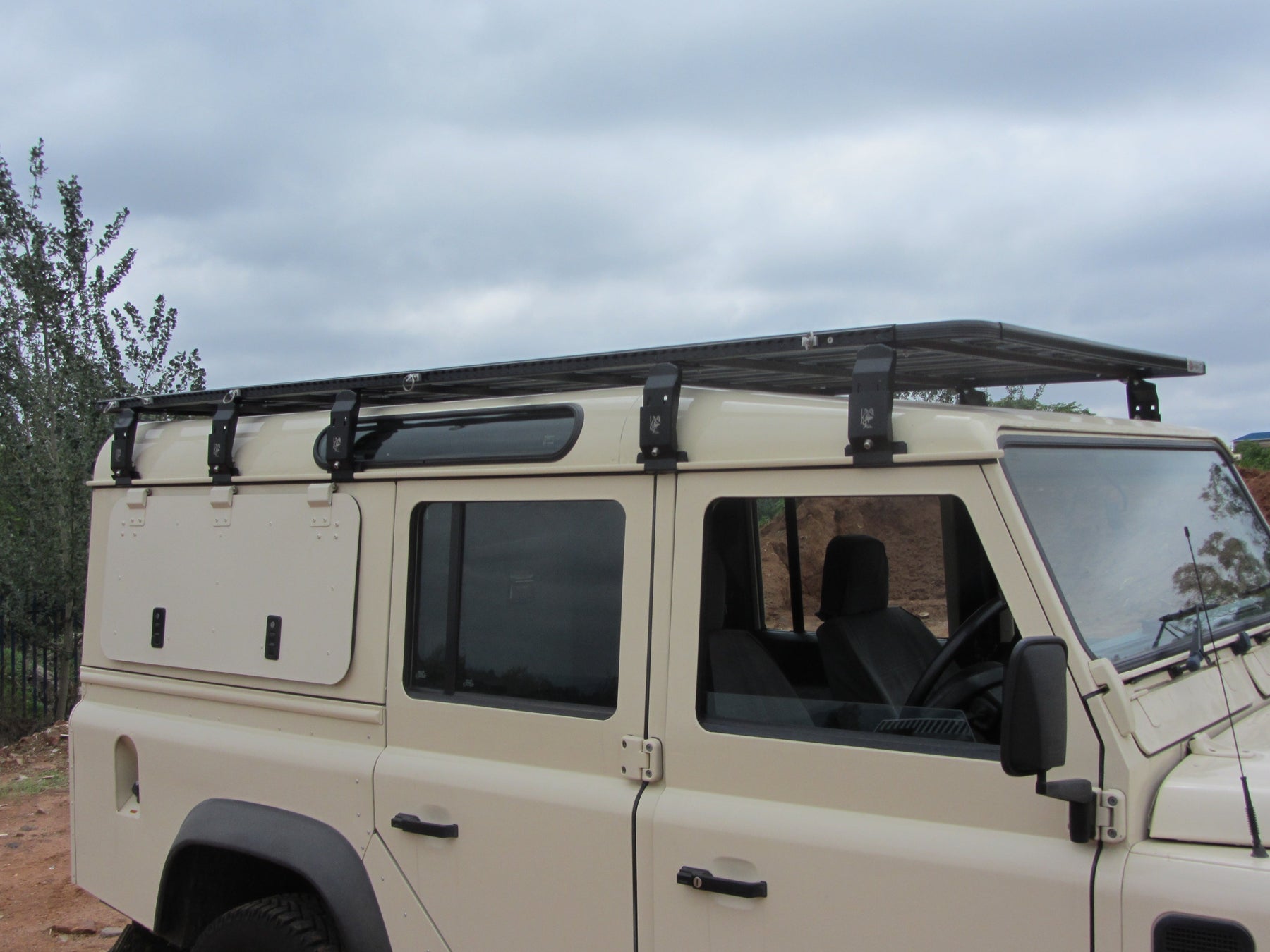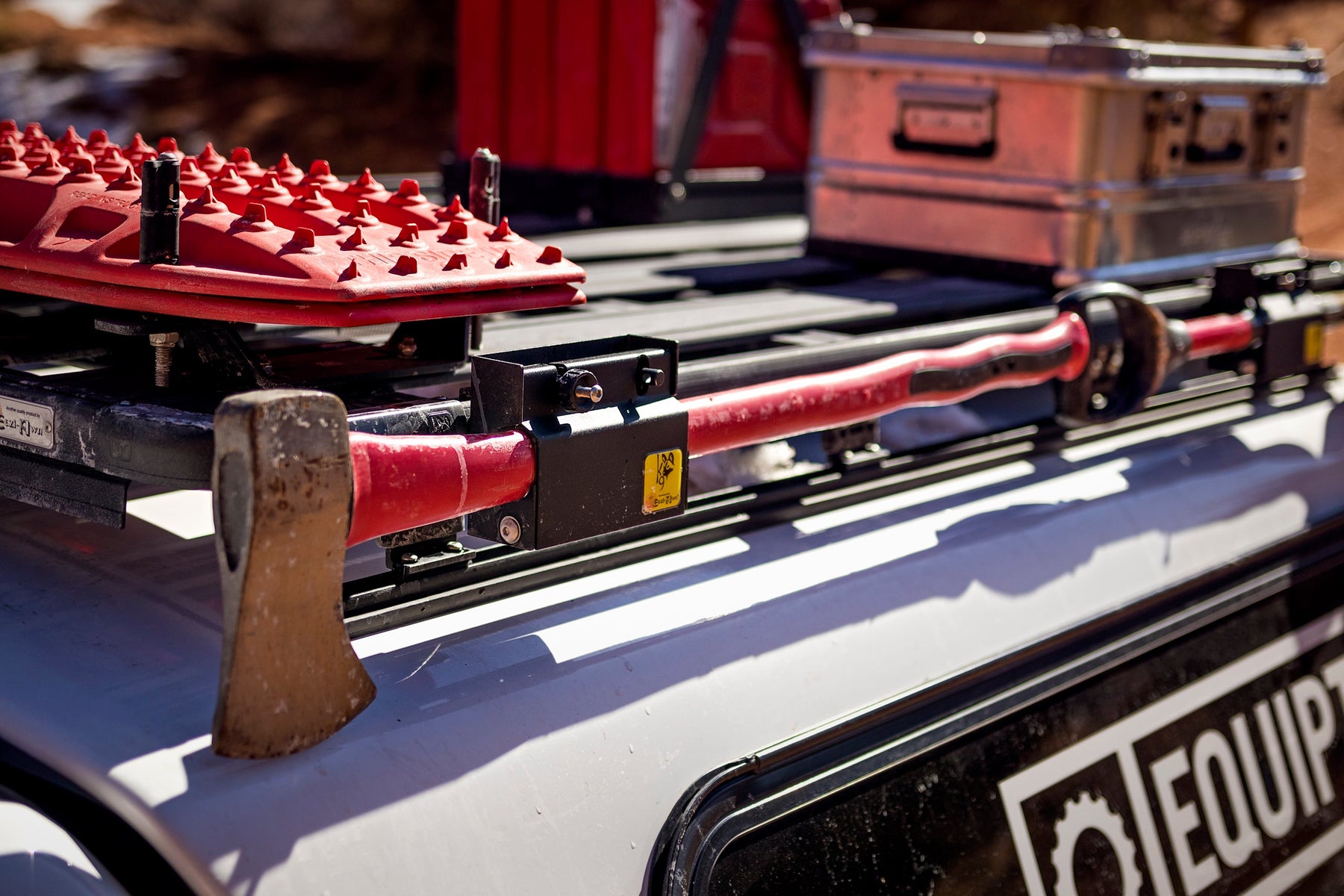 Eezi-Awn Land Rover Defender 110 K9 Roof Rack Kit
We're fairly sure your vehicle has a roof…are overland convertibles a thing yet? We digress. Eezi-Awn has been synonymous with roof racks, bars, tents, awnings, you name it, for the past 4 decades. And for good reason. For example; the K9 Roof Rack Kit for the Land Rover Defender 110 is a complete, turnkey, solution for your Defender 110.
The K9 Roof Rack System from Eezi-Awn is a revolutionary advancement in expedition-style racks; it is thinner, lighter, stronger, quieter, more functional, more aerodynamic, more durable, and more aesthetically complimentary to your vehicle than the competition. Made from matte black powder-coated, extruded aluminum with fully-welded joints (not bolts), the low-weight K9 offers an infinite number of gear organization configurations. At only 1-3/8" thick, the platform itself is very low-profile with aerodynamic edging that won't slow you down. With a modular system outside your vehicle to accommodate shovels, axes, jerry cans, and more, you save valuable space inside your vehicle.

Thule & Yakima Compatible

The K9 Roof Rack is also the only overlanding rack on the market that is easily compatible with your existing Thule or Yakima sports bar mounts for bikes, kayaks, etc. With store-accessible 6mm hardware that attaches to the K9's perimeter, your hobbies won't become obsolete with your "old gear."

Thule Models Podium Foot Pack 460
Fit Kit KIT3101
Yakima Models (1) Skyline Tower
(2) Landing Pad 4

"The K9 Roof Rack System is a welcome alternative to the cage-style racks that once defined the typical overland roof rack. It is sleek, understated, and complimentary to the aesthetics of vehicles new and old. It is most importantly, remarkably robust, an attribute we would naturally expect from the engineers at Eezi-Awn."

-- Christophe Noel, Executive Editor, Expedition Portal (Read The Full Review)

SHIPPING
• Fully Welded 1-3/8"H Low-Profile Platform
• Light Weight All Aluminum Construction
• All Components Are Anodized And Powder Coated Matte Black
• 5-1/8" Wide M8 T-Slot Slats, Running Front to Back
• Semi-Elliptical Bottom Cross Braces To Reduce Wind Noise
• M6 T-Slot Around Top Perimeter With Rounded Top Edge
• 5 Lengths and 3 Widths Of Platform Available
• Multiple Mounting Configurations Including Gutterless/Gutter/OEM Rack Mounts
• Full Compliment of K9 Roof Rack Accessories For Top/Bottom/Side Mount
• Infinite Gear Organization Configurations
Every system comes complete with platform, rails, feet or legs, and all the hardware components required for installation.