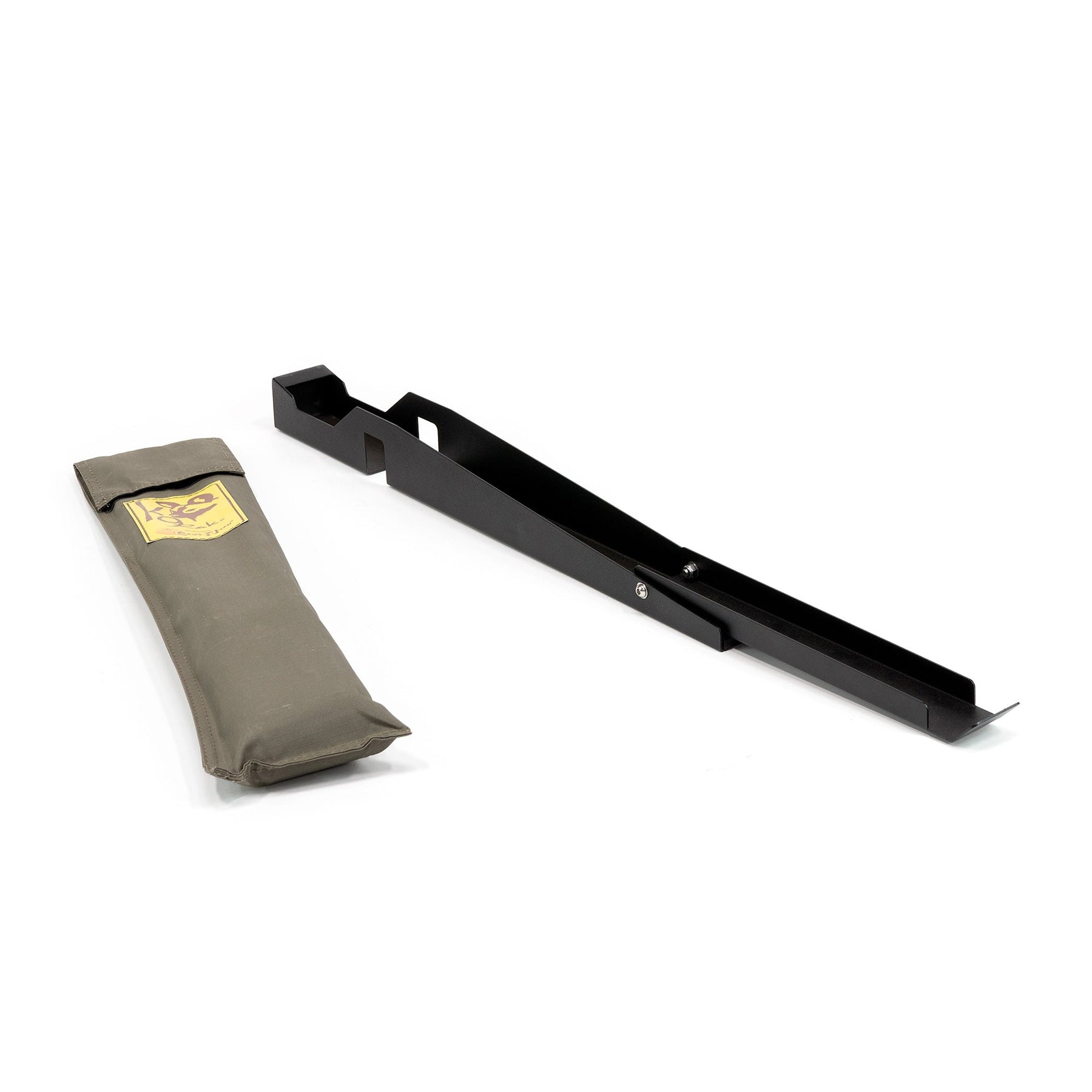 Eezi-Awn K9 Shower Arm
We're fairly sure your vehicle has a roof…are overland convertibles a thing yet? We digress. Eezi-Awn has been synonymous with roof racks, bars, tents, awnings, you name it, for the past 4 decades. And for good reason. For example; the K9 Shower Arm is a quick and easy way to hang your shower system off your K9 rack platform. Don't shower off-road? ewwwww.
The Shower Arm is an ingenious way to hang your shower off your K9 Roof Rack System. Manufactured from steel, electro passivated and powder-coated, the Shower Arm can be used at the back or side of the rack. It extends 25.5" (650 mm) past the rack when open and its unique shape allows it to be setup and taken down in seconds. No tools required for installation.
• Powder-Coated Stainless Steel
• Open Extension: 25.5" L | 650mm L