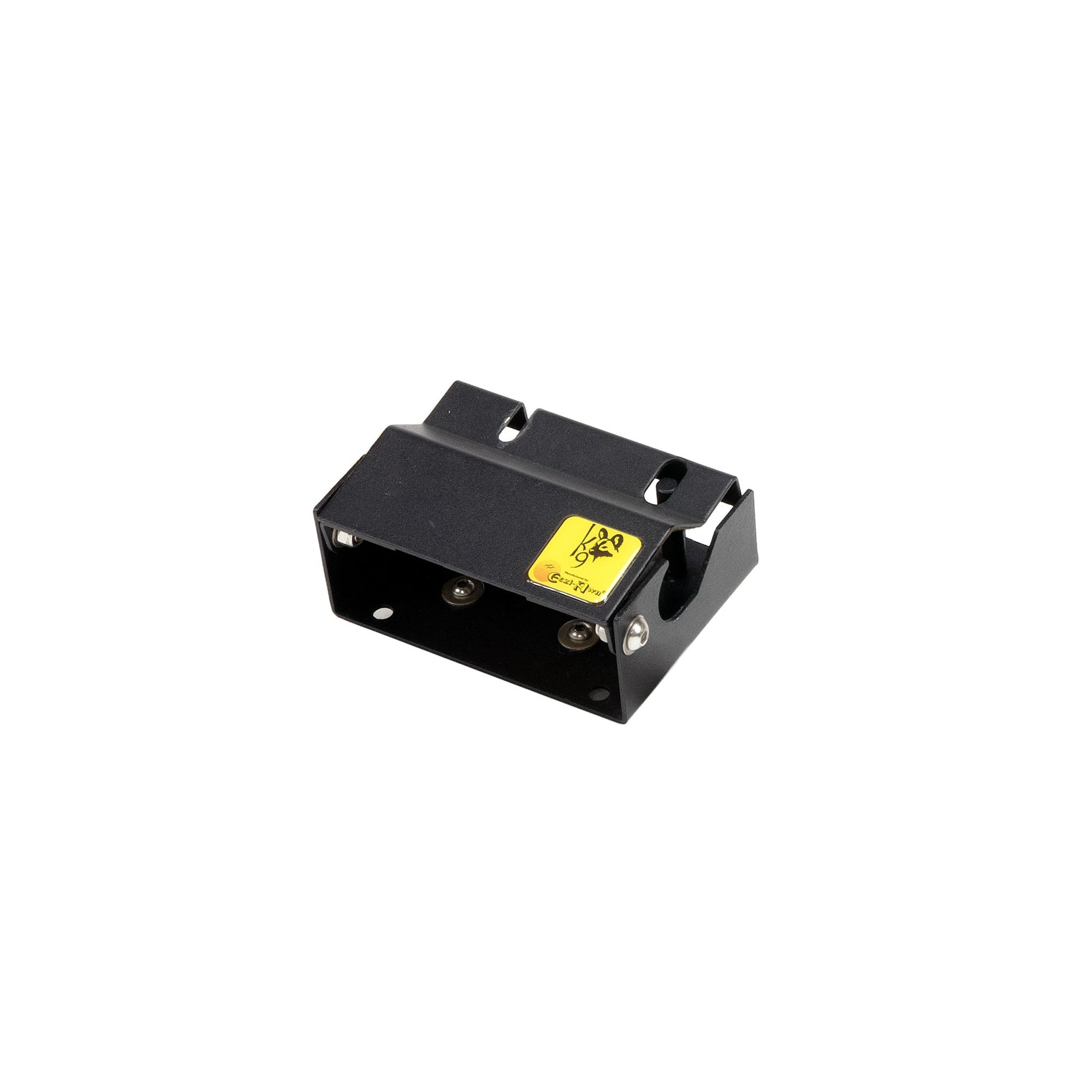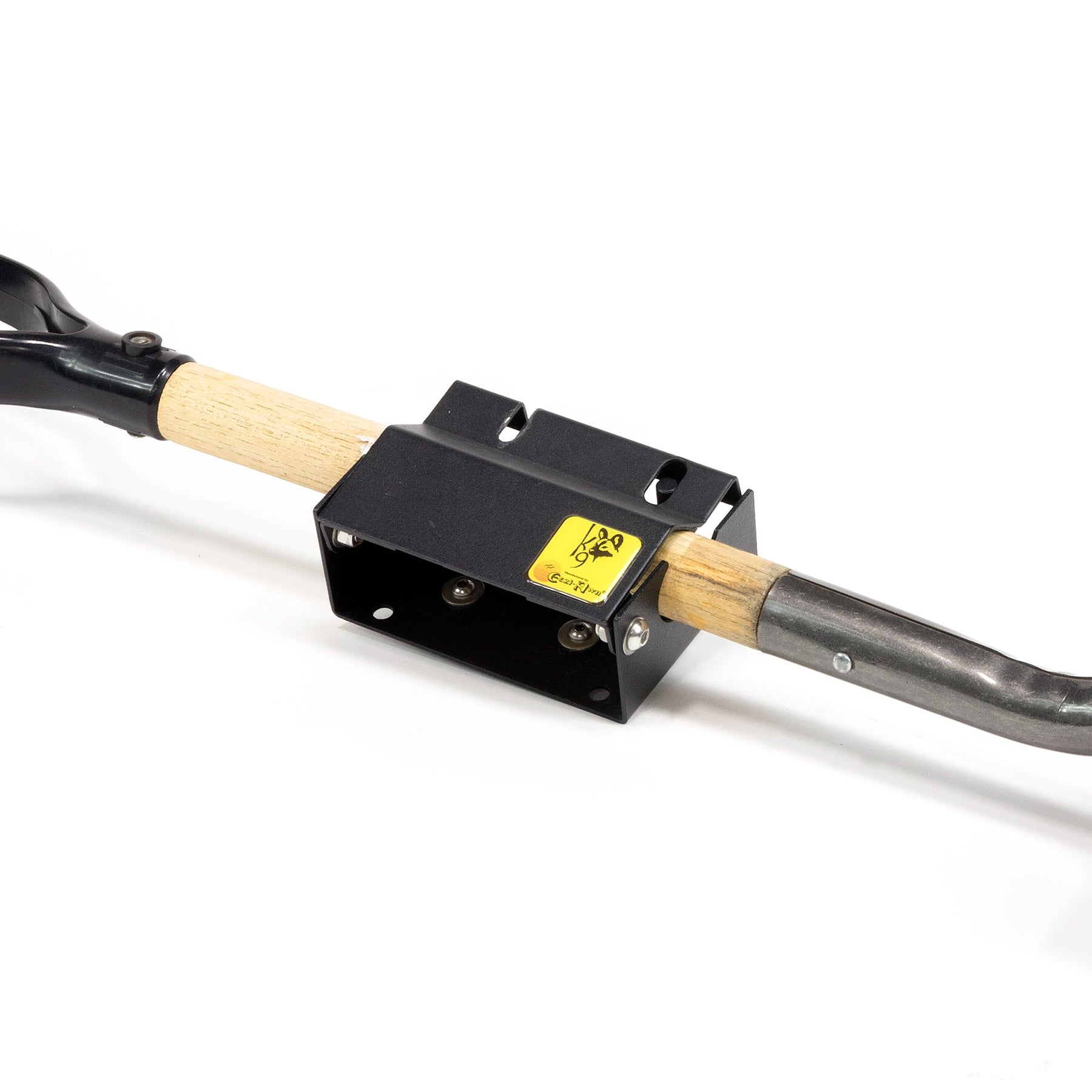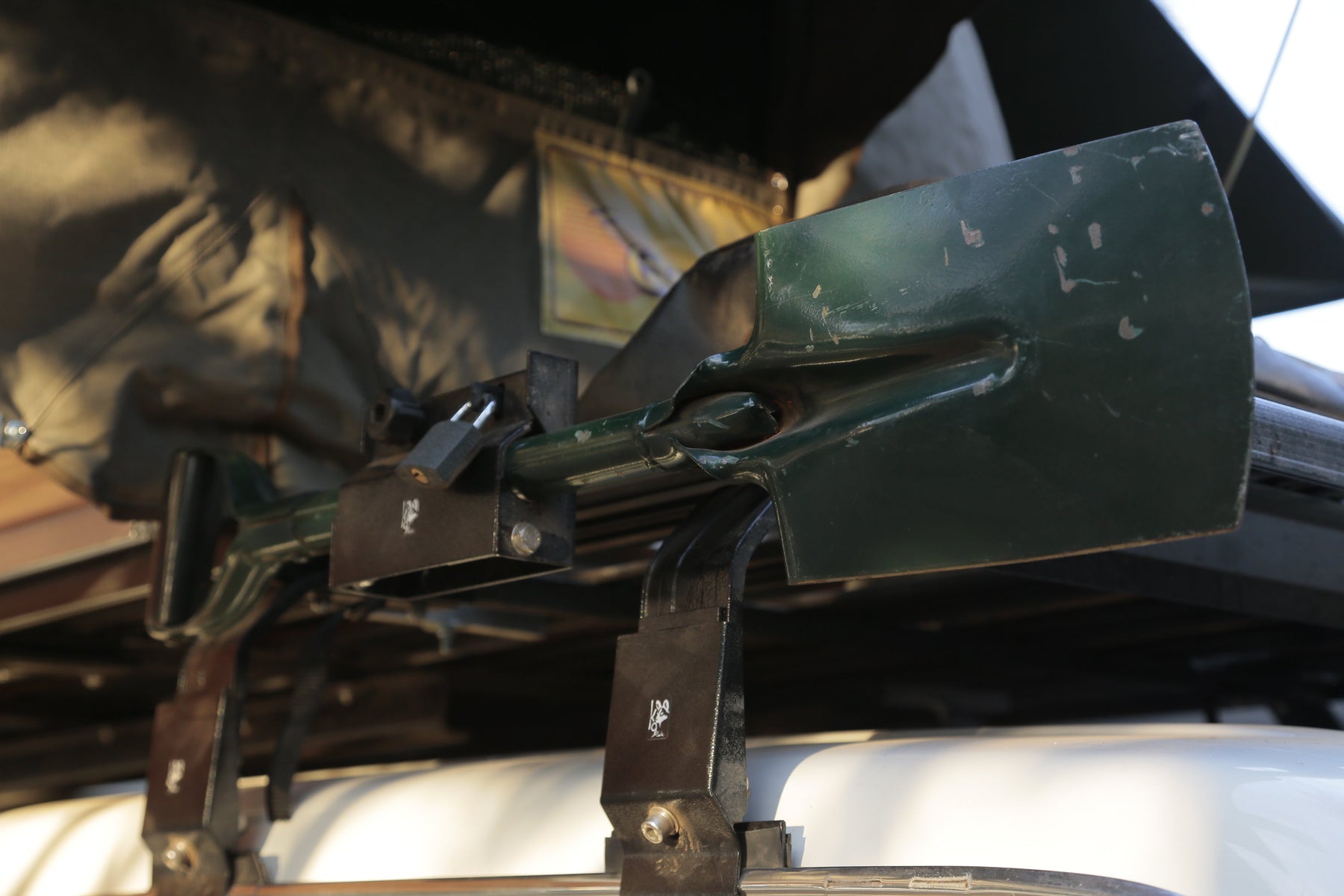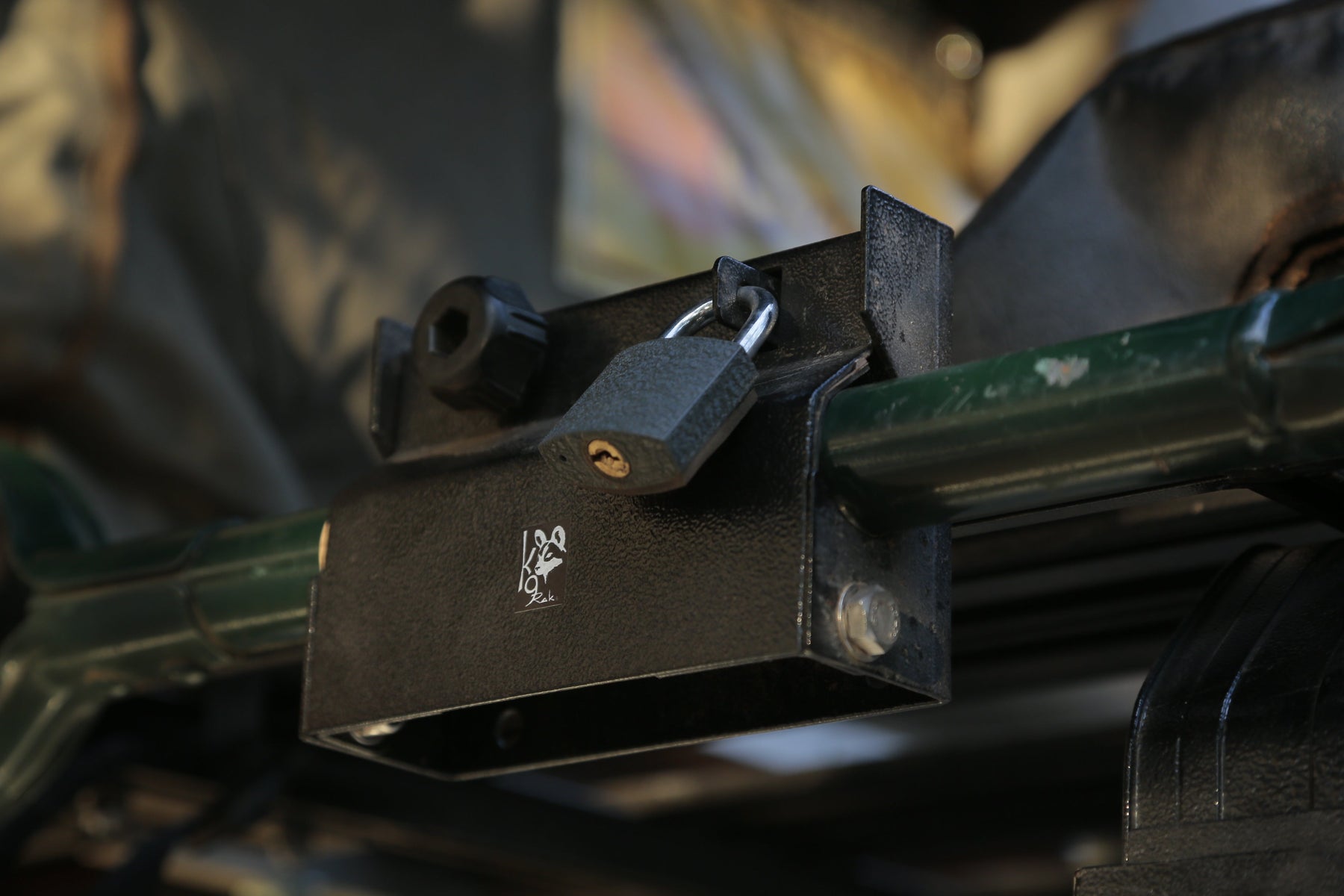 Eezi-Awn K9 Shovel Mount
We're fairly sure your vehicle has a roof…are overland convertibles a thing yet? We digress. Eezi-Awn has been synonymous with roof racks, bars, tents, awnings, you name it, for the past 4 decades. And for good reason. For example; the K9 Shovel Mount is a secure (both in terms of fit as well as security) way to transport, and access, your shovel on your K9 rack platform.

The Axe Mount is an ingenious way to mount your camp axe to the side of your K9 Roof Rack System. It is designed to accommodate any size or style axe by clamping to the handle shaft. The cover clamps down to reduce rattle, and there is a loop provided for attaching a lock. The mount has a flat back surface, and utilizes one of the included K9 Accessory Adapters to attach to the side of the rack. Mounts to the Side of K9 Roof Rack.
• Mounts to the Side of K9 Roof Rack
• Easy Access
• Noise-Reducing Design
• Lockable
• Side Mounting Leaves Room on Platform for Other Gear
• 6" L x 2" W x 4-1/2" H | 150mm L x 100mm W x 115mm H
• 1 lb | 0.5 kg
• Powder-Coated Black Anodized Steel
• All Installation Components & Hardware