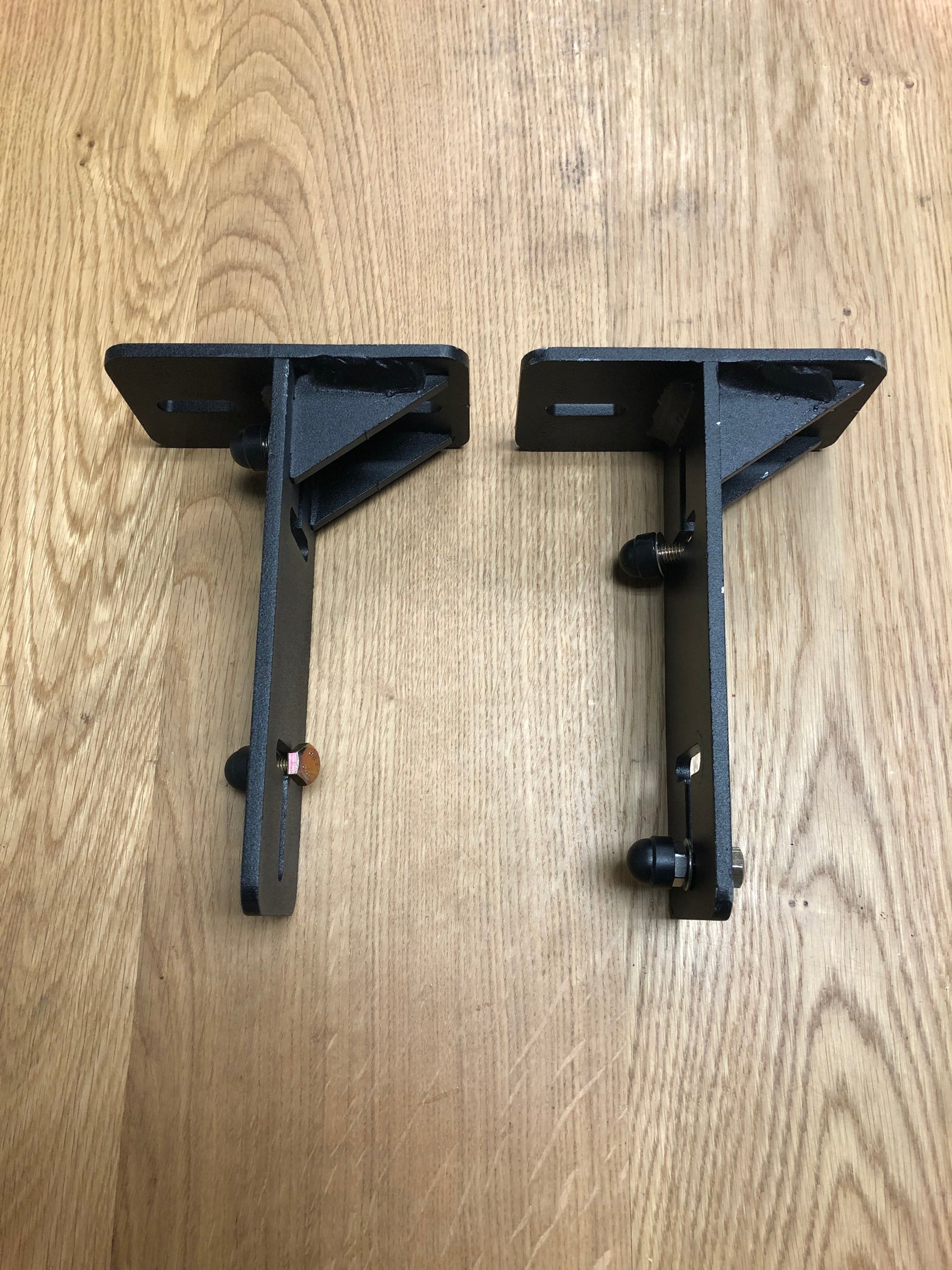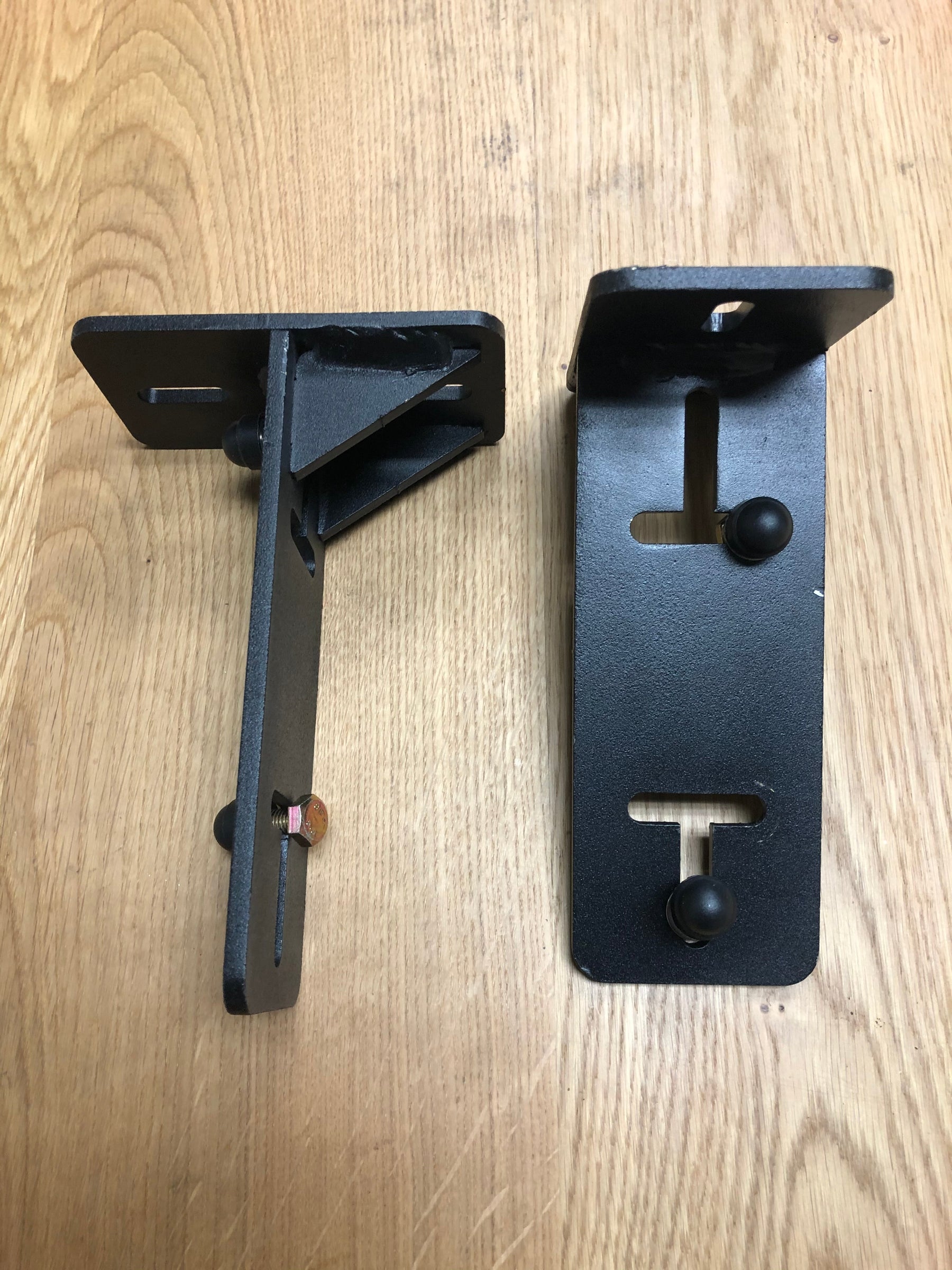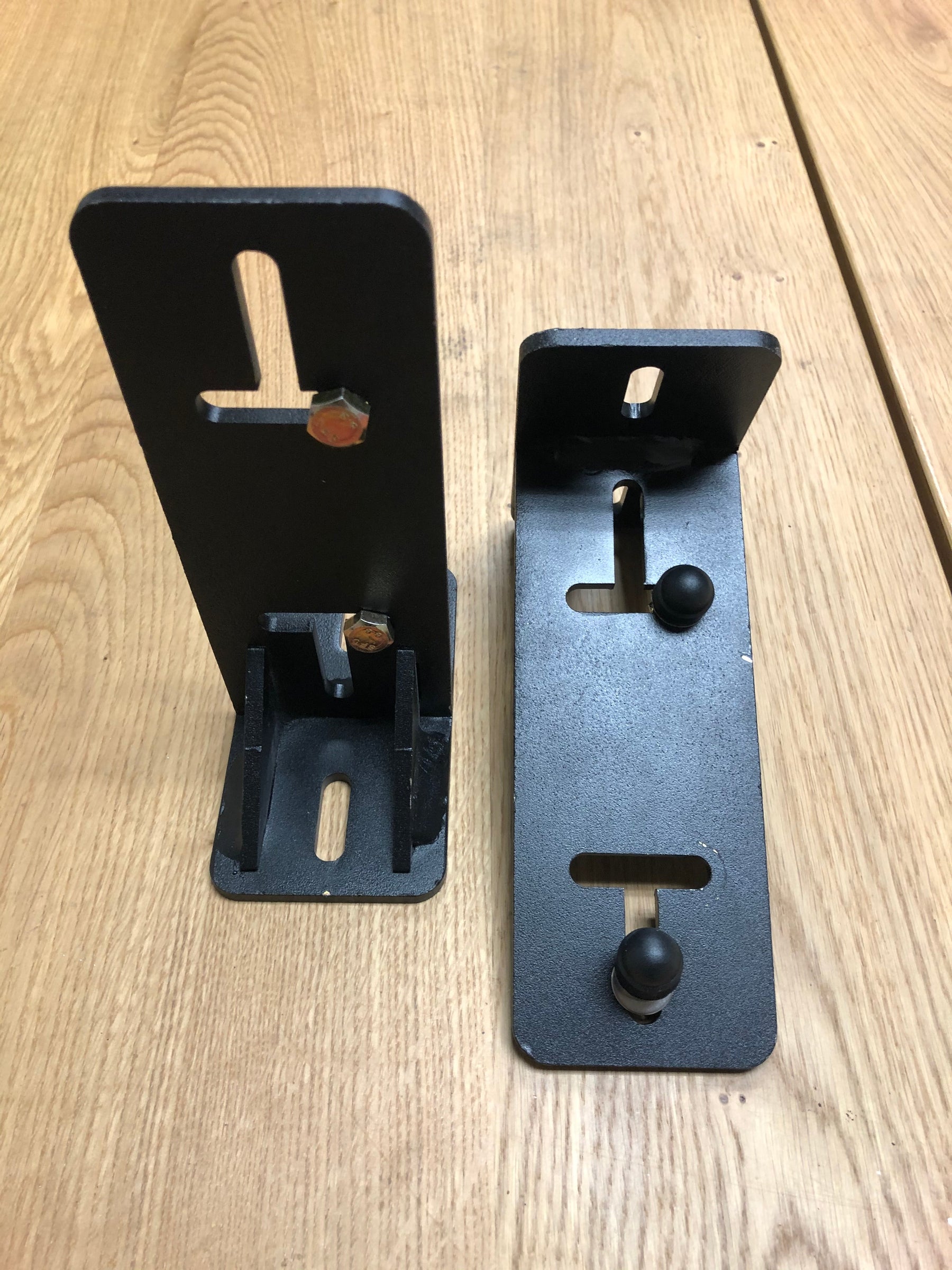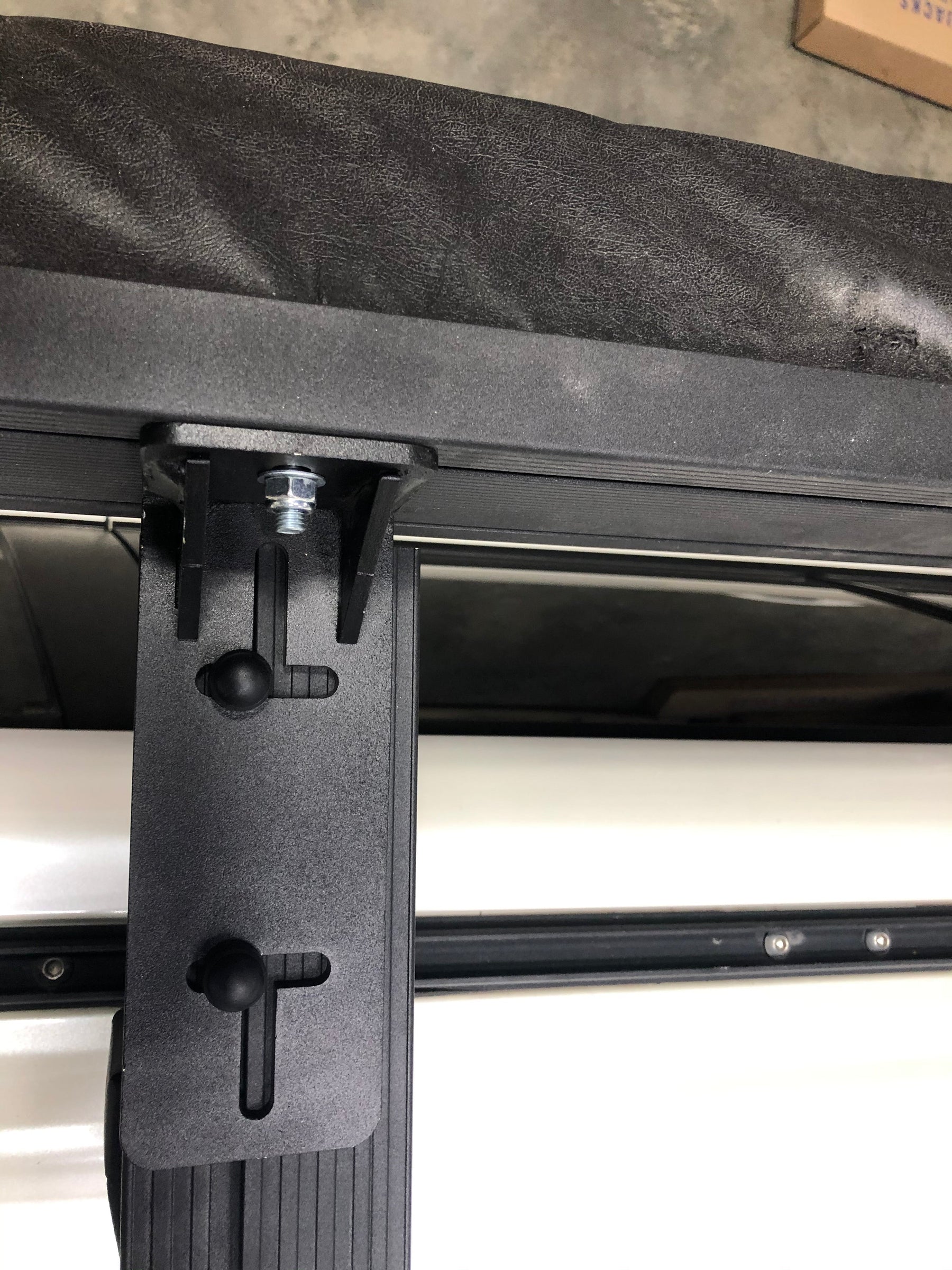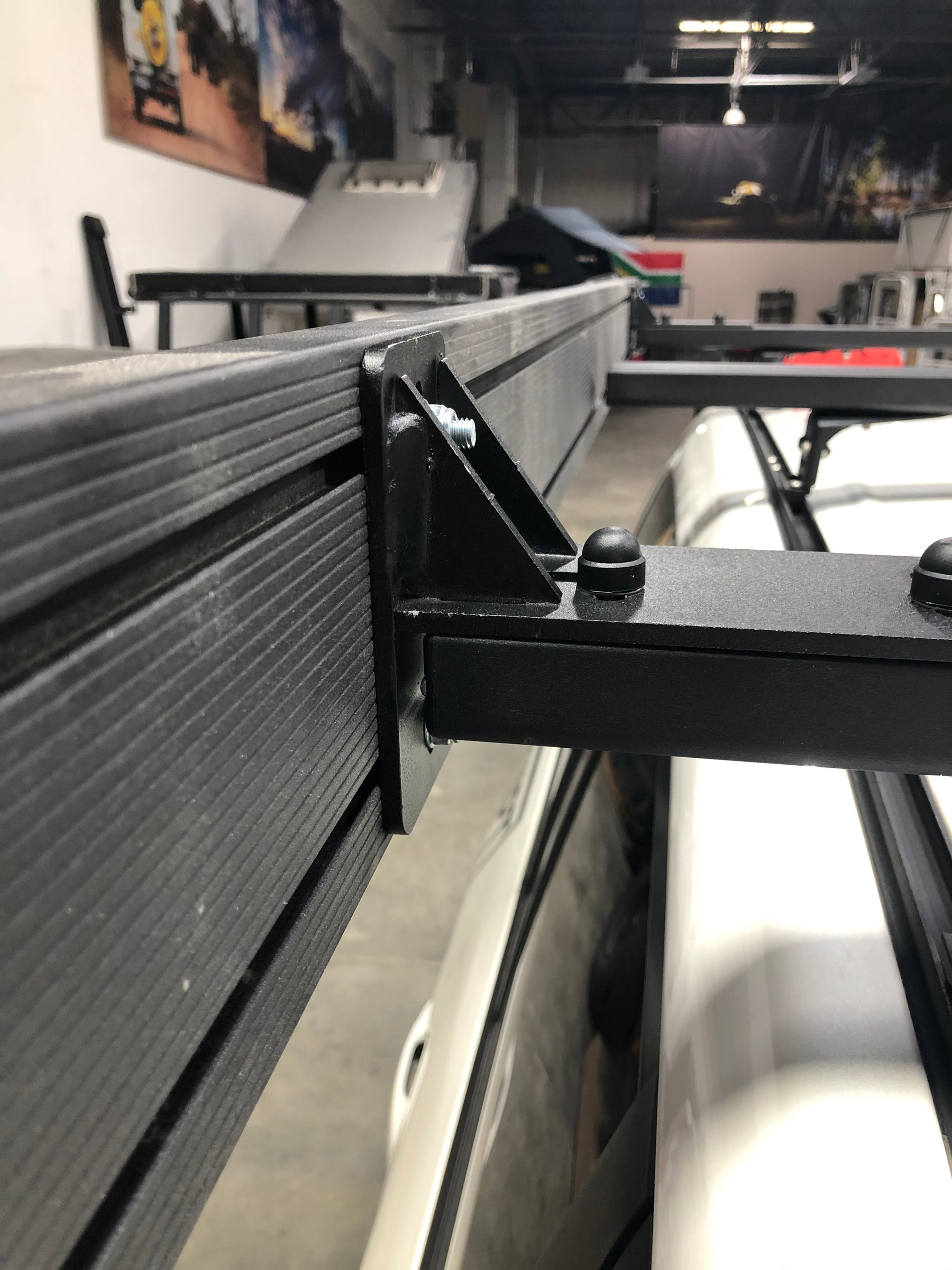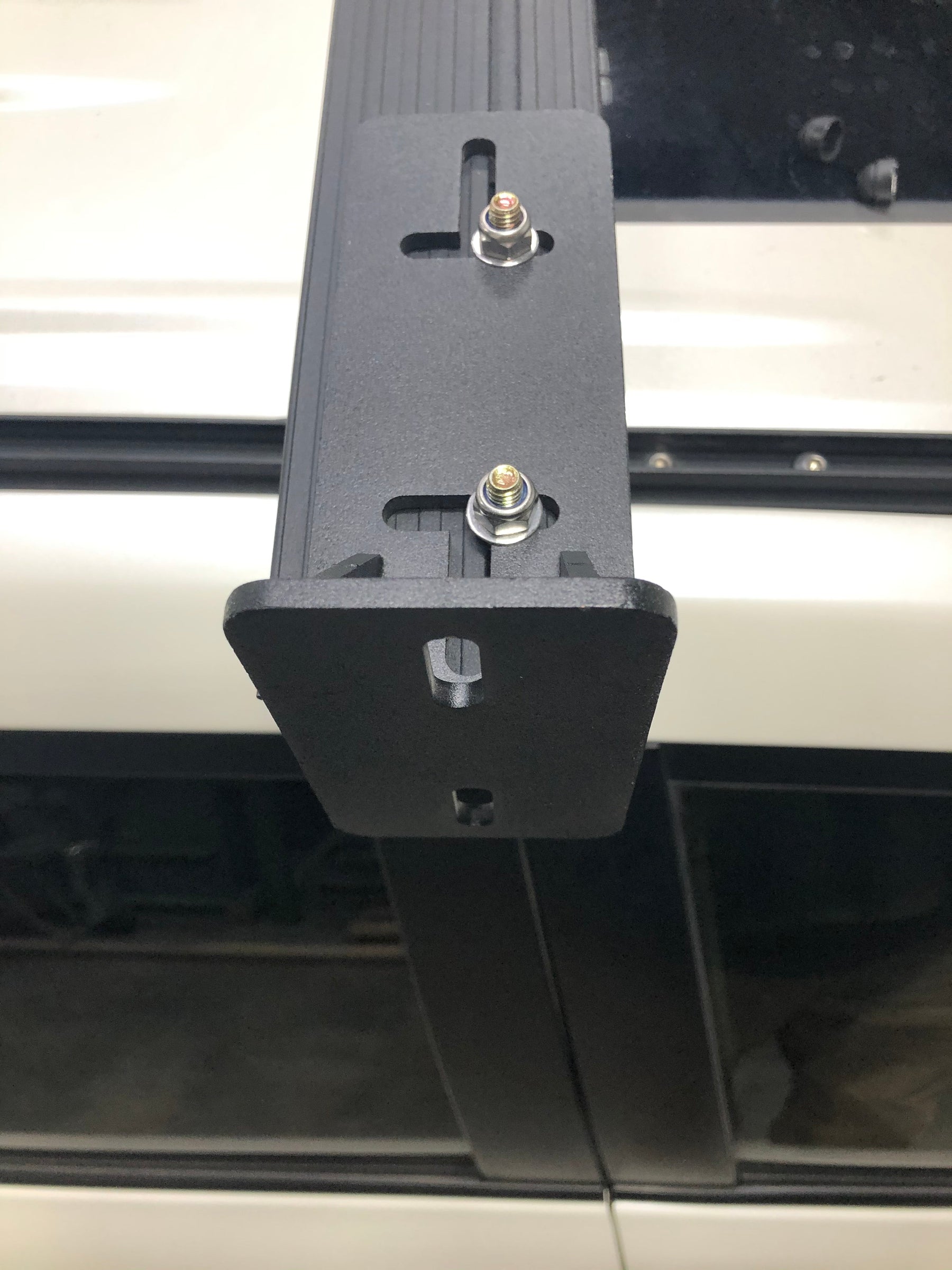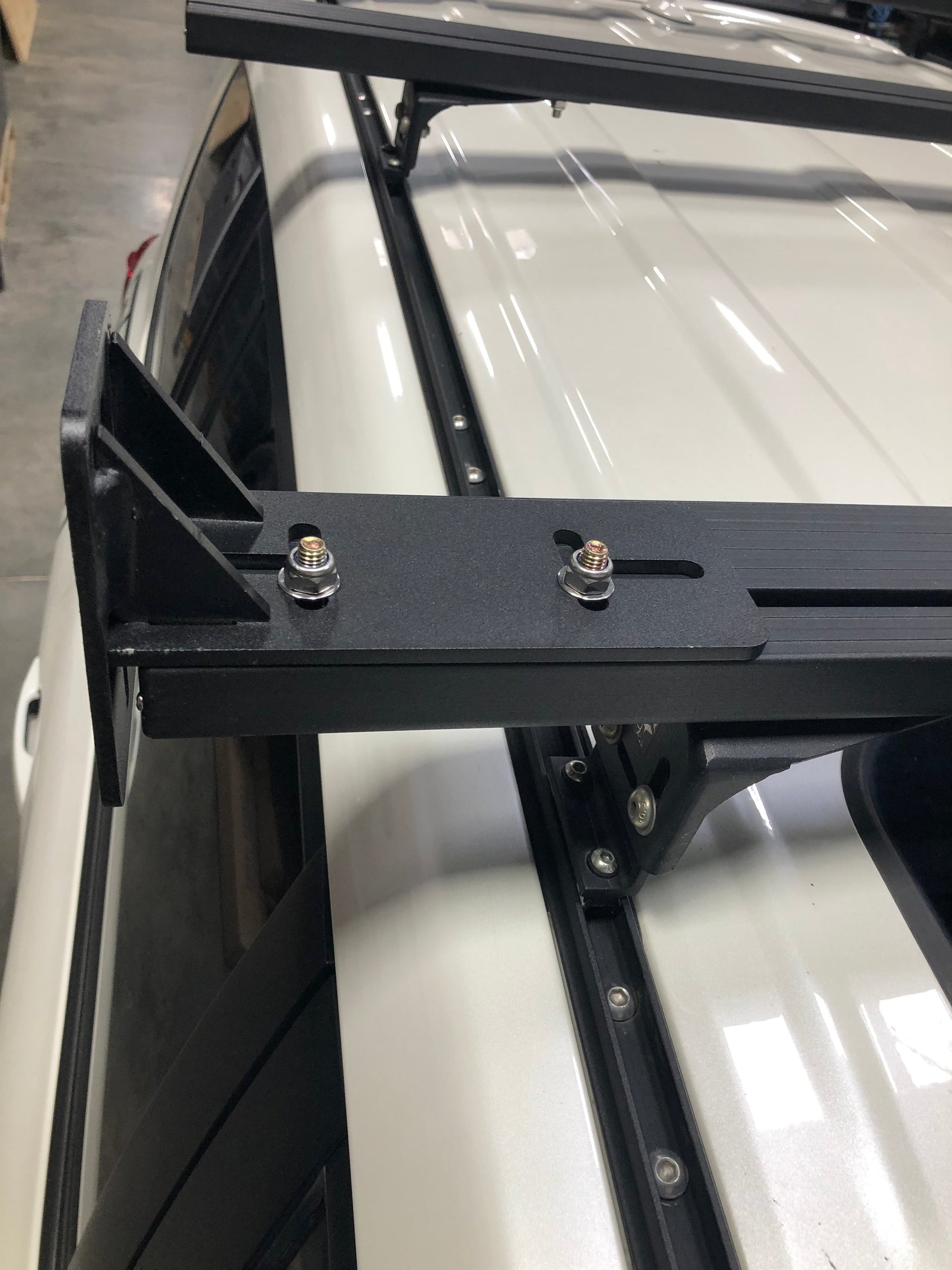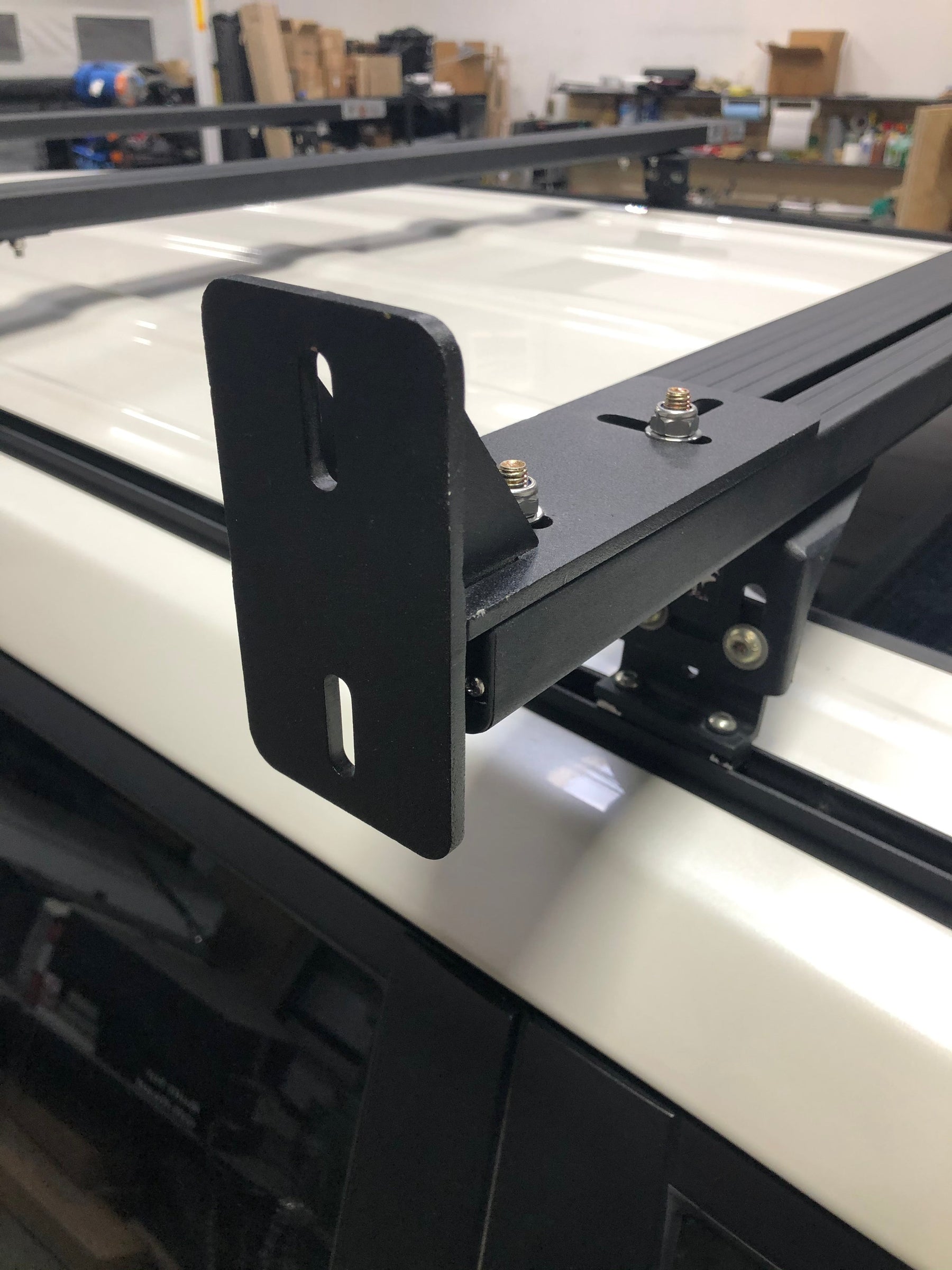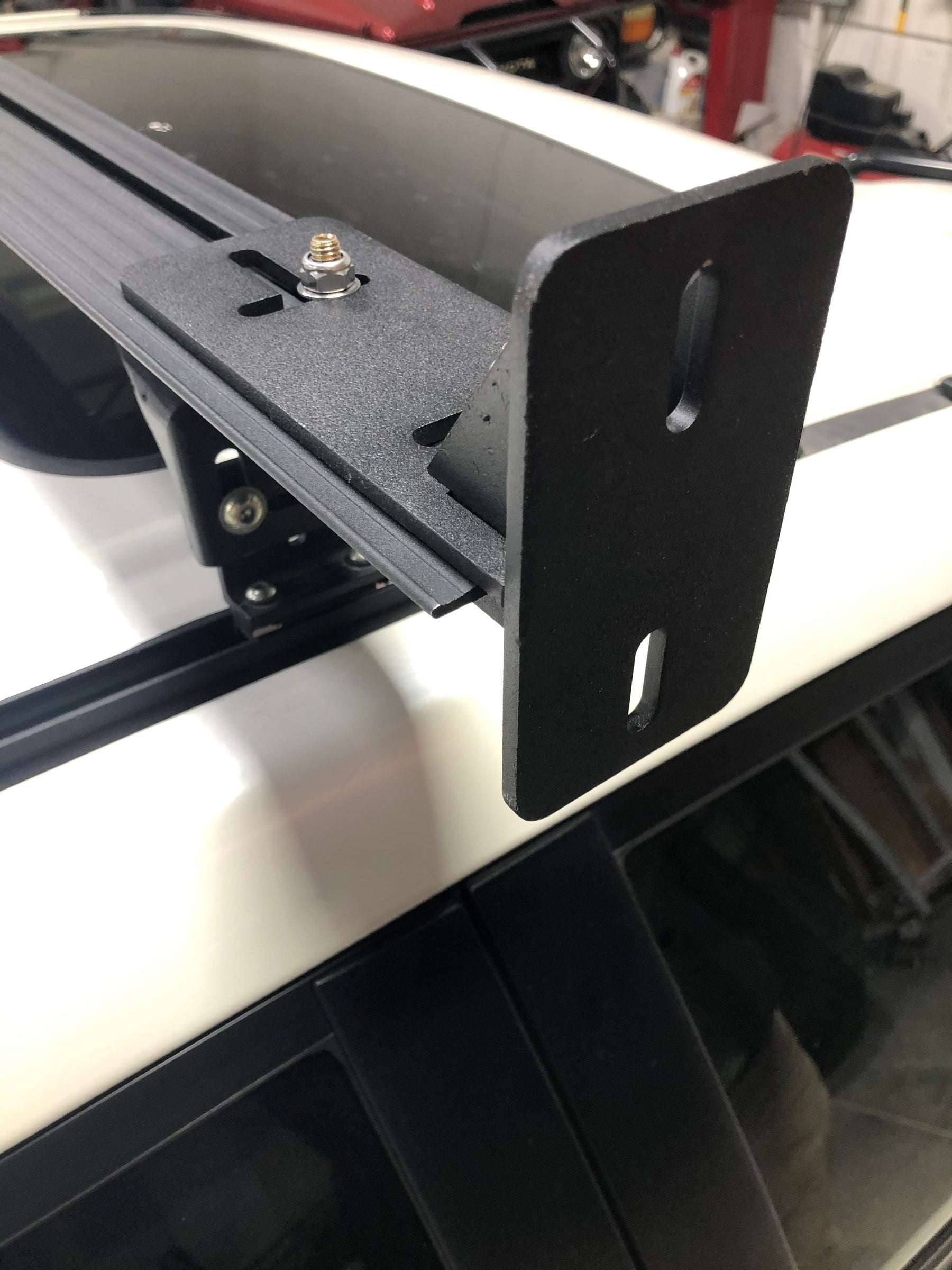 Eezi-Awn K9 Load Bar Awning Mount
We're fairly sure your vehicle has a roof…are overland convertibles a thing yet? We digress. Eezi-Awn has been synonymous with roof racks, bars, tents, awnings, you name it, for the past 4 decades. And for good reason. For example; the K9 Load Bar Awning Mount, which allows you to easily mount awnings to your fancy K9 roof rack.
The K9 Load Bar Awning Mounts contain a set of (2) Brackets, which mount to the M8 T-Slot on the middle of your Eezi-Awn K9 Load Bar or compatible Load Bars. This creates a vertical surface for mounting directly to or use a set of C Channel Brackets (included with your original awning purchase; not included in the purchase of this set). There is also a diagonal welded brace for added support. Compatible with Bat, Manta, Swift and other Awning brands with a 2.5"to 3.5" mounting bolt spacing. Awning brackets will mount to load bars or Roof Racks with an 8mm T-slot and a mounting spacing of 3.25" to 6".