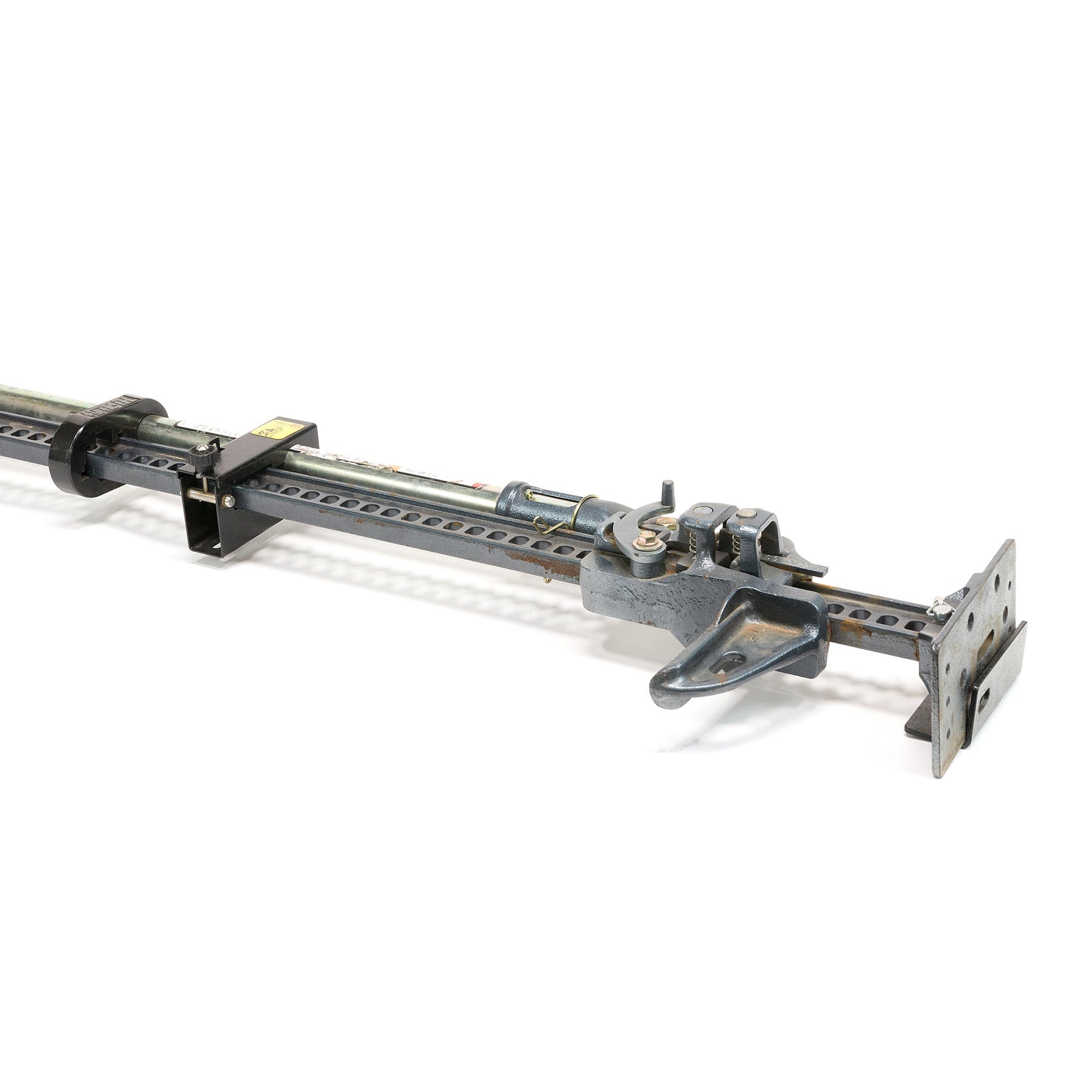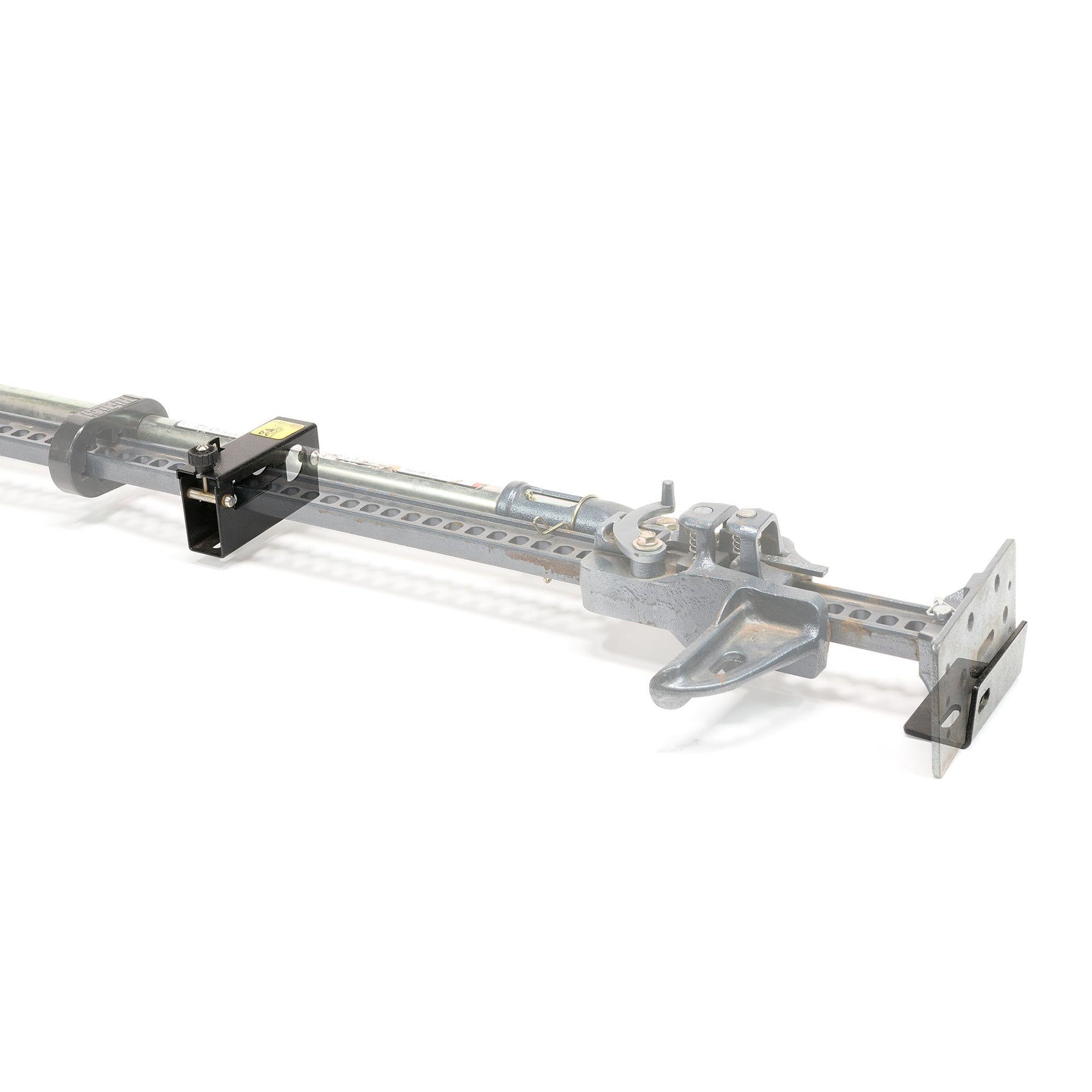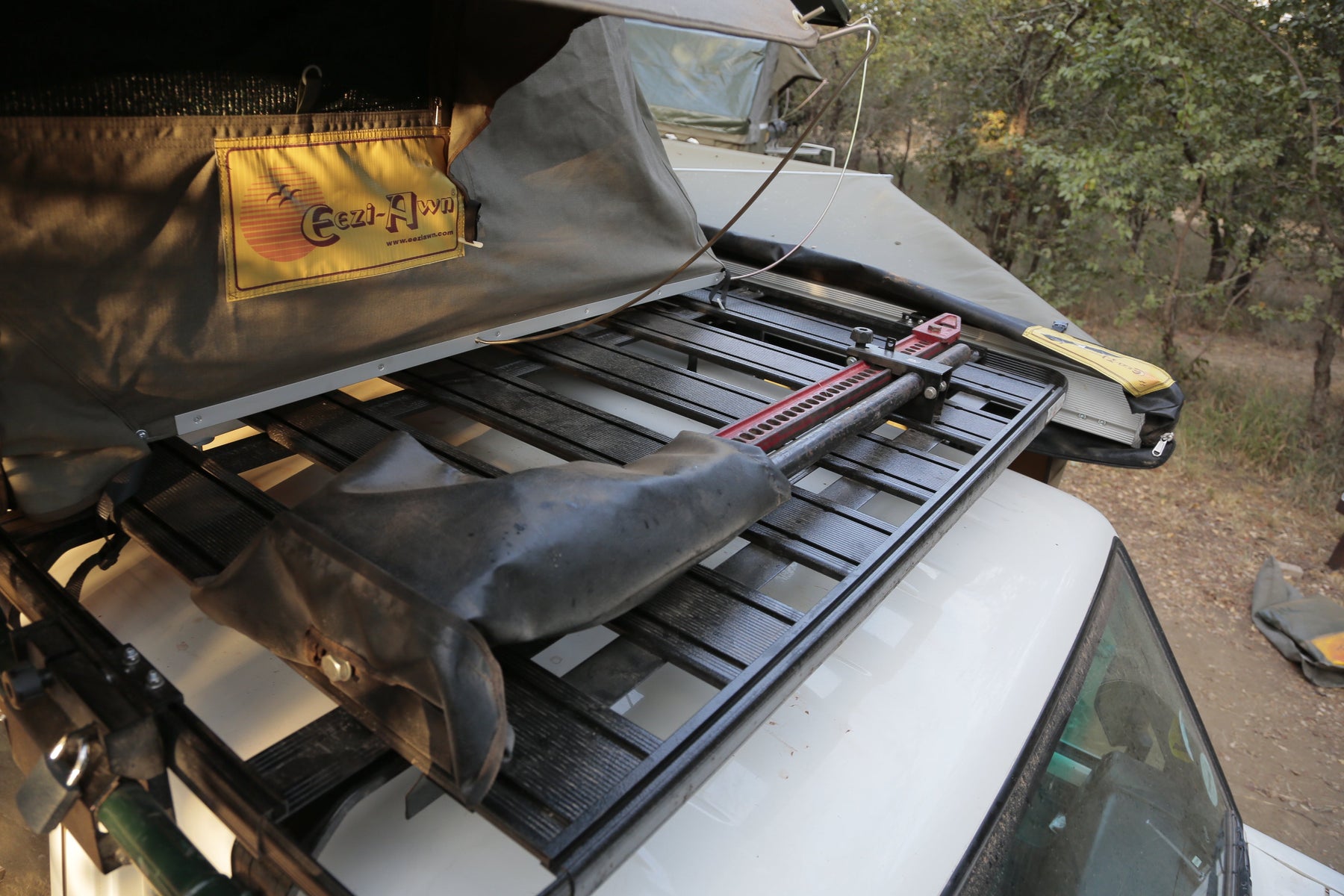 Eezi-Awn K9 Hi-Lift Mount
We're fairly sure your vehicle has a roof…are overland convertibles a thing yet? We digress. Eezi-Awn has been synonymous with roof racks, bars, tents, awnings, you name it, for the past 4 decades. And for good reason. For example; the K9 Hi-Lift Mount, for mounting the ubiquitous, and endlessly useful Hi-Lift to your K9 roof rack.
The Hi-Lift Mount is an ingenious way to mount your Hi-Lift on the top or the side of your K9 Roof Rack System. It consists of two parts: 1) a base bracket that has a positioning pin and bolt location, and 2) a handle/ladder bracket to hold the top end of the lift. The bracket clamps down over the handle and ladder, and there is a loop provided for attaching a lock. The bolt in the base holds the Hi-Lift tightly in place to reduce rattle.
• Mounts to the Side of K9 Roof Rack
• Easy Access
• Noise-Reducing Design
• Lockable
• Side Mounting Leaves Room on Platform for Other Gear
• Dimensions (Bracket): 5-1/2" L x 2" W x 4" H | 140mm L x 50mm W x 100 H
• Dimensions (Base): 5" L x 2" W x 2" H | 130mm L x 50mm W x 50mm H
• 4 lb | 2 kg
• Powder-Coated Black Anodized Steel
• All Installation Components & Hardware
• Includes Protective Cover