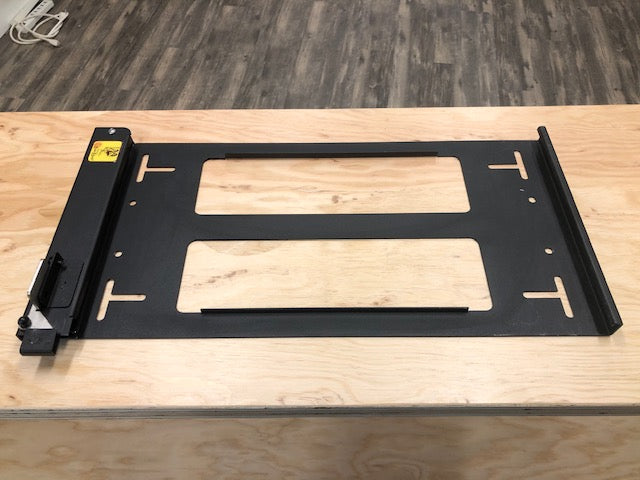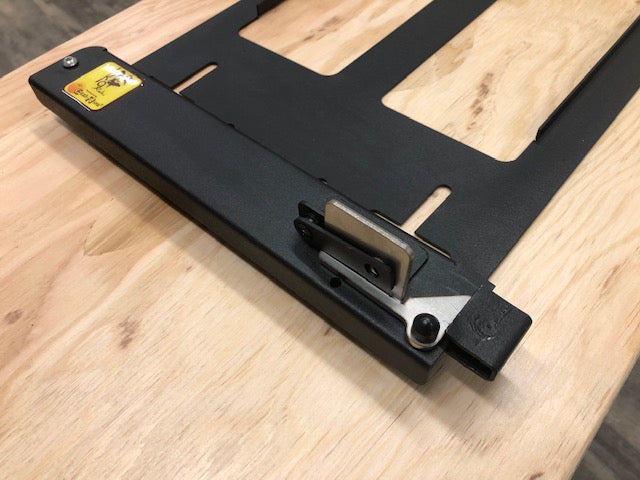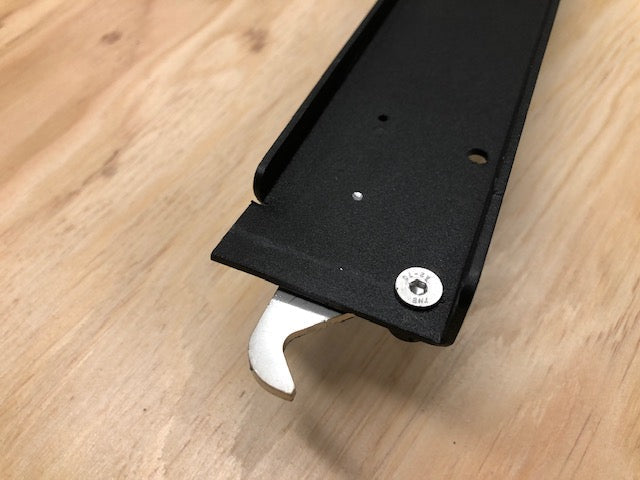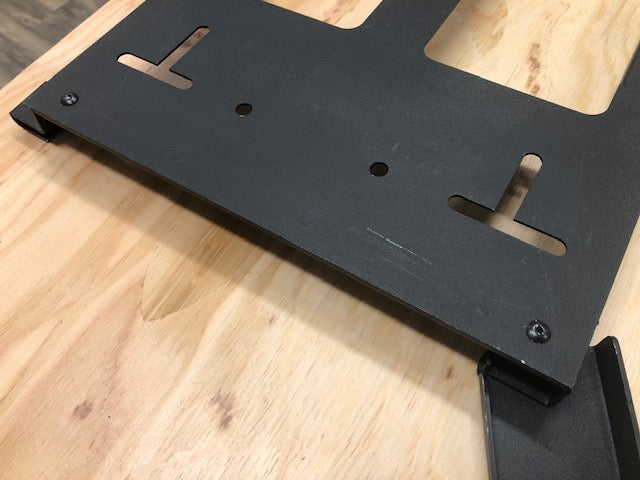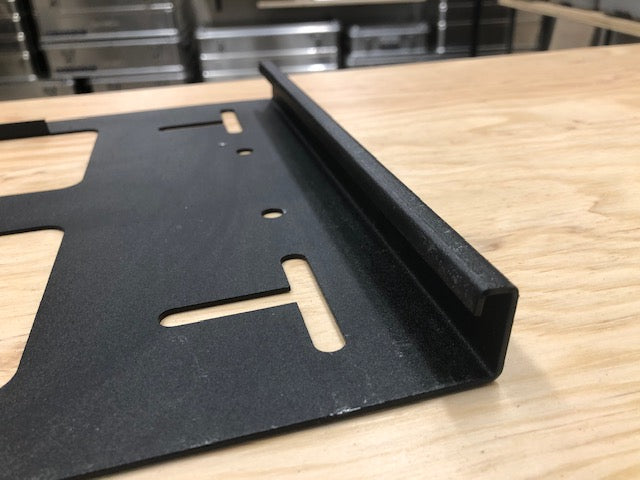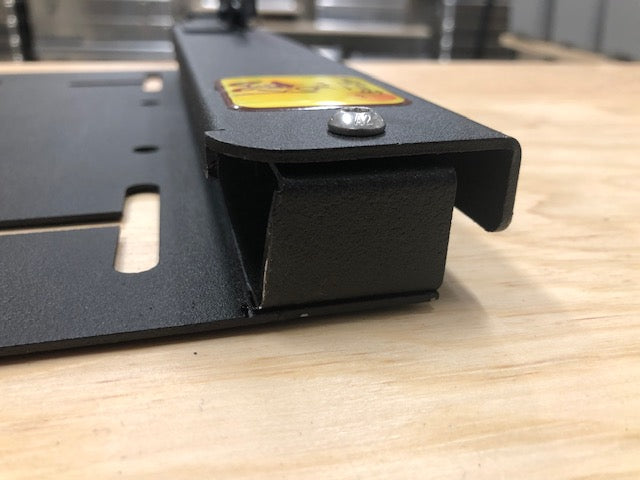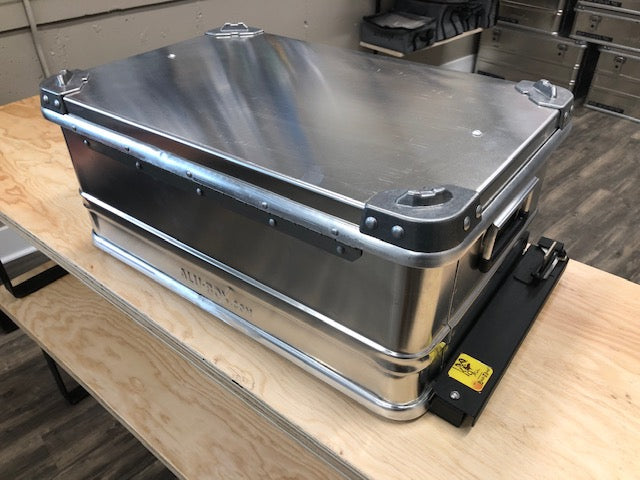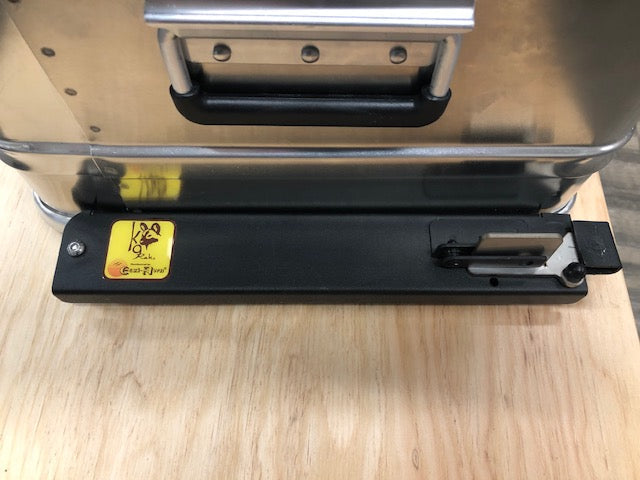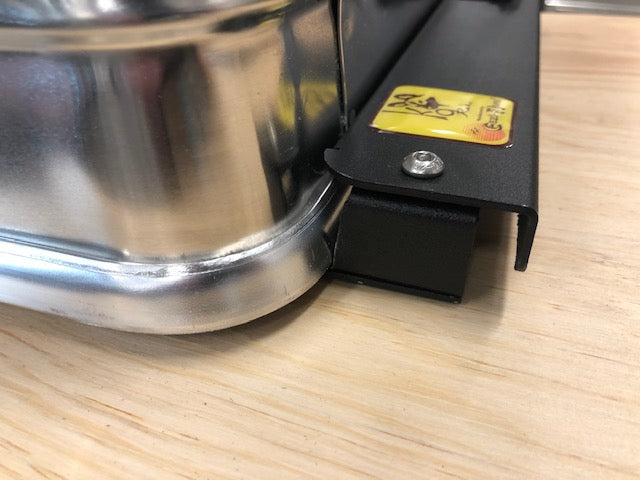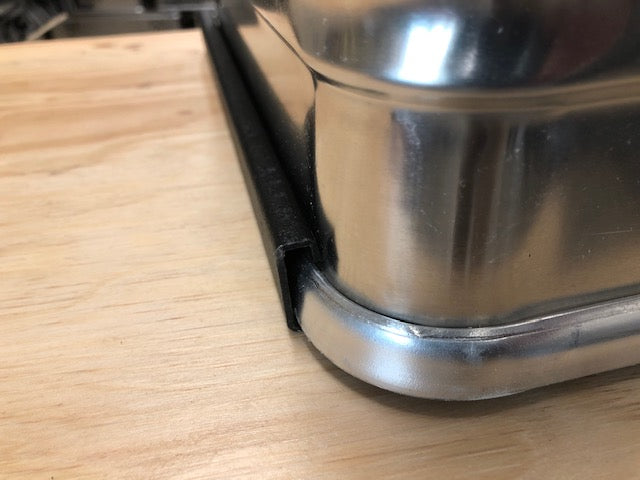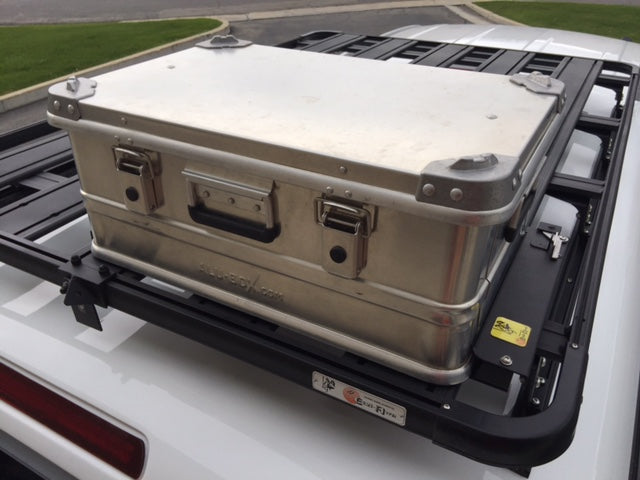 K9 AluBox Mount - Retrofit
We're fairly sure your vehicle has a roof…are overland convertibles a thing yet? We digress. Eezi-Awn has been synonymous with roof racks, bars, tents, awnings, you name it, for the past 4 decades. And for good reason. For example; the K9 AluBox Mount (Retrofit) is available to account for varying levels of fit with some mounts and boxes. It's up to the end user to verify fit.
This item has been retrofitted for resale

Due to concerns over fitment of AluBoxes in these mounts, we pulled these from availability several months ago. We have developed a solution to offer these mounts again, but we had to modify a few things to do so.

1. Replaced Button head cap screw that holds the latch to a flat head for better clearance.
2. Added rivets to each end of the latch mechanism to ensure it stays put.
3. Opened up the rear C channel so the case base recesses in the back completely
4. Ground the taper on the latch mechanism to a steeper angle so the case fits a bit better.

We usually sell these mounts for $160. We are selling the refurbished ones for $120 (25% off).

They are non-returnable. All sales are as is, and final.

If more needs to be done to fit your case, it is up to the customer to modify the mount. Our suggestion is that you can grind a bit more taper off the latch mechanism.

A Gen 2 AluBox Mount, with adjustable latch mechanism, is scheduled to arrive in July/Aug 2020 at full retail price.
DESCRIPTION
The Eezi-Awn K9 Roof Rack AluBox Mount is a secure way to mount your AluBox to your K9 Roof Rack System and save precious room inside your vehicle. The mount features two parallel rails that catch the base lip of an AluBox and a lockable hinge to secure it in place.Mount holds (1) AluBox; compatible sizes include 42L, 60L, 67L, 73L, 74L, 115L, and 120L.