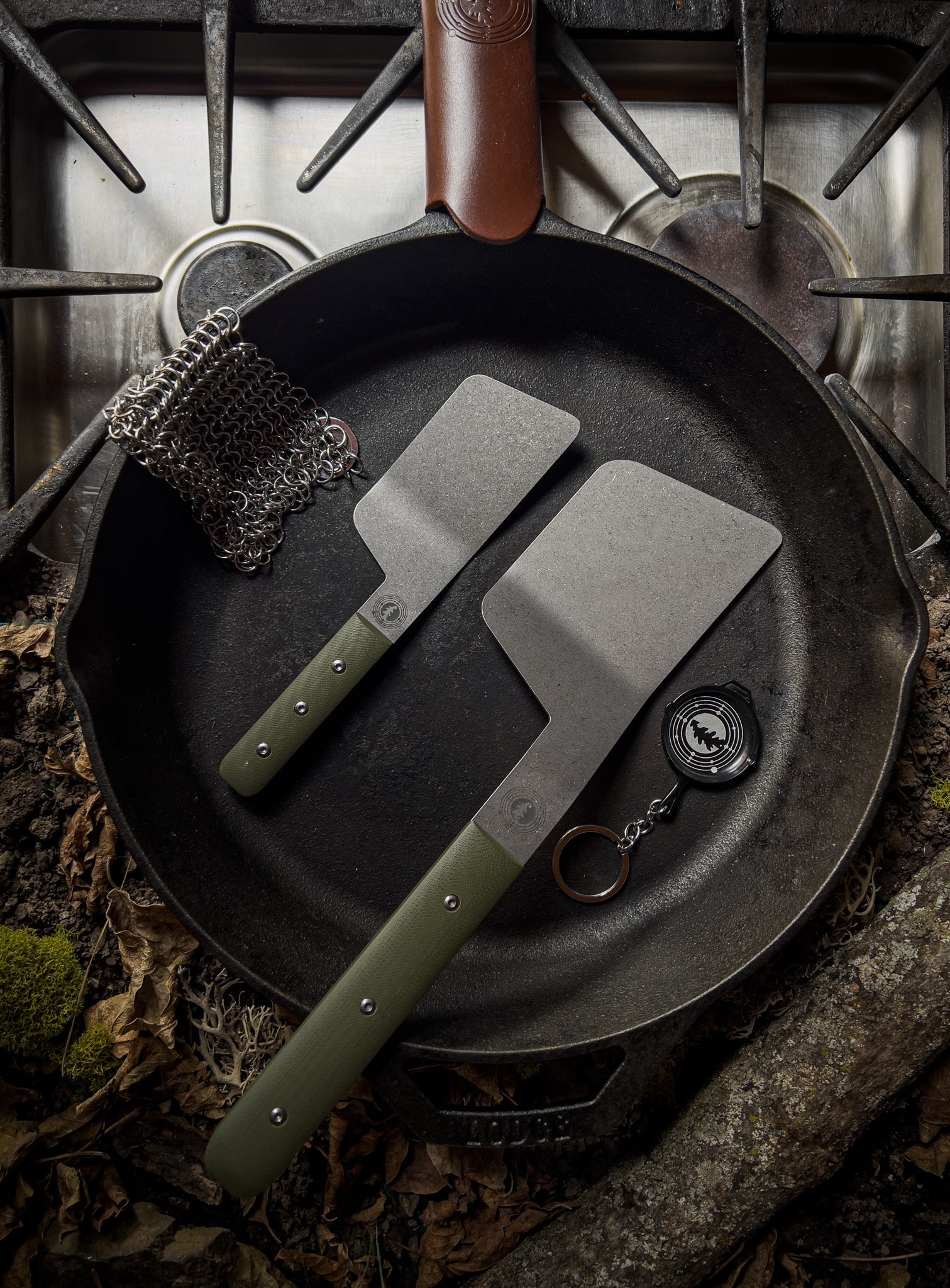 Cast Iron Starter Set
"Unleash the full potential of your cast iron cooking with the Dryad Cookery Cast Iron Starter Set, priced at $120.00. This carefully curated collection provides all the essential tools to enhance your culinary adventures on cast iron.
The set includes our full-size and mini spatulas, designed with precision to fit the round contours of your skillet, enabling effortless turning and flipping. The spatulas are crafted from lightweight, yet sturdy titanium, and feature an indestructible G10 handle, assuring their capability to withstand the rigors of any cooking event.
Also included is a leather handle cover, providing additional comfort and protection when dealing with heated cookware. This kit wouldn't be complete without our robust chainmail scrubber, a perfect tool for maintaining the pristine condition of your cast iron, ensuring its longevity.
Lastly, the set comes with a Dryad Cookery keychain, a token of our commitment to quality and a symbol of your elevated cooking journey.
This Cast Iron Starter Set is not just a set of tools, it's a passport to a new realm of culinary exploration. Start your journey with us today!"